The Harker Heights Police Department is seeking assistance identifying a woman associated with "several incidents" at H-E-B in October.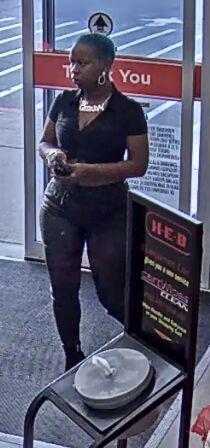 The woman was seen on camera at H-E-B and is suspected to be involved in "several credit/debit card incidents" which took place at H-E-B, 601 Indian Trail in Harker Heights, on Oct. 20, according to HHPD.
"If you have any information regarding the identity of this individual, please contact the Criminal Investigation Division at 254-953-5400 option #2," HHPD said in an online post Wednesday.