A Killeen man was sentenced to months in state jail for sharing intimate photos of a woman as revenge after their relationship ended.
Ralph Rivera Majica, 66, who had been out of jail on bond, was taken into custody by deputies following a sentencing hearing on Oct. 14.
Majica pleaded guilty on Aug. 19 to a state jail felony charge of publishing or threatening to publish intimate visual material.
In the 264th Judicial District Court on Oct. 14, Judge Paul LePak heard arguments from attorneys before finding Majica guilty and sentencing him to 17 months in state jail with credit for time served, according to Bell County court records.
Majica was being held without bond last week in the Bell County Jail.
With an offense date of Feb. 24, 2019, the case dates back nearly three years.
The woman reported the incident to police on April 1, 2019. Police spoke with a church pastor, who confirmed that he had received intimate photos of the victim through a Facebook account under Majica's name, according to the arrest affidavit.
Majica told police that the woman had sent the photos to him "while they were in an intimate relationship and that he had become upset with her after the relationship ended...and wanted to cause emotional harm."
Woman sentenced to probation for stabbing in Killeen
In an unrelated case that was decided in the same court on Oct. 15, Dana Crystina Lee of Killeen was sentenced to four years of deferred adjudication probation for aggravated assault with a deadly weapon. As part of the terms of her probation, she will have to attend drug rehabilitation at an Intermediate Sanction Facility run by the Texas Department of Criminal Justice.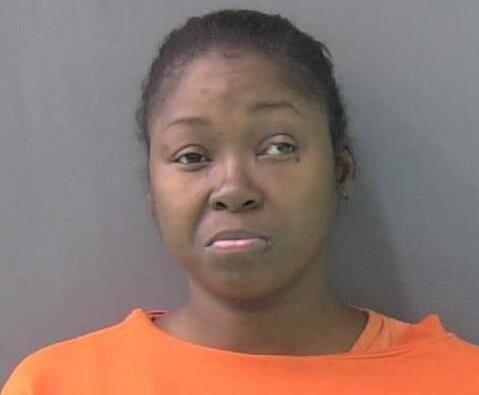 She pleaded guilty on Aug. 13 during a hearing in the 264th Judicial District Court.
Lee, 35, also was found guilty and sentenced to for years of straight probation for a state jail felony drug possession charge that occurred in 2020.
She was being held without bond in the Bell County Jail last week.
On Jan. 15, Killeen police responded to a residence in reference to a disturbance.
When they arrived, they found a woman who said that Lee had come into her home and demanded that she pay Lee some money, according to the arrest affidavit.
When Lee did not receive the money, she sprayed the other woman with pepper spray and cut her several times with a knife, according to the affidavit. The woman had a cut over her eye and several cuts on her left arm.
Officers went to Lee's residence across the street, where she said that she asked the woman to pay her money that was owed to her. Lee said that the other woman attacked her and she used the pepper spray and knife to protect herself, police said. Officers noticed hair falling out of Lee's head but no other visible injury to indicate assault.