The Killeen Police Department said there are no updates as of Friday on the search for a man they suspect of firing a weapon near an apartment complex in central Killeen.
About 6:45 a.m. Thursday, officers were dispatched to the 600 block of West Hallmark, near Bridgewater Retreat Apartments, "in reference to multiple reports of a man shooting a handgun," according to a KPD news release Thursday. "While enroute to the call, the updates indicated that the suspect at large was running in a (northerly) direction and was randomly shooting his handgun."
KPD told the Herald on Friday the criminal investigation is ongoing and the department will not "provide any further details other than the ones we provided in the recent press release."
"If information develops that warrants a press release, you will be notified via the normal process," said KPD Commander Jeff Donohue by email.
Police identified the man as Nathan Erick Nance, a 43-year-old black man wearing a black-and-white checkered shirt, and black shorts.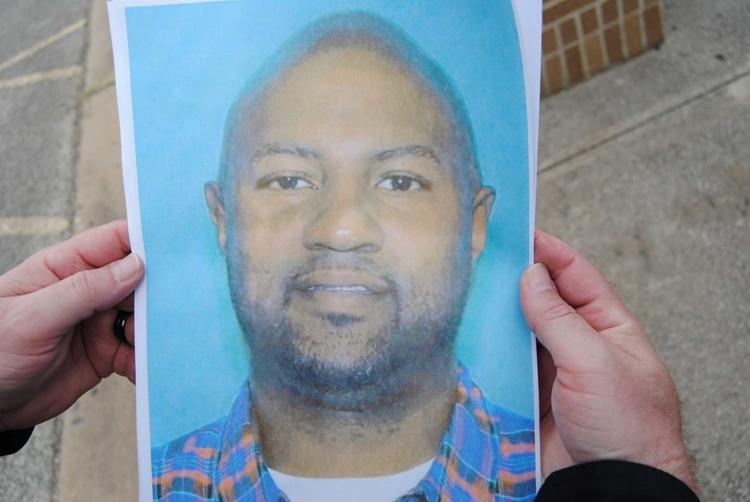 "He is armed, and he has fired shots," Killeen Police Chief Charles Kimble told reporters gathered near the scene of the shooting Thursday.
The shooting happened as children were heading to school at nearby bus stops. A manhunt ensued, and KPD used police dogs and a state police helicopter in an unsuccessful effort to find Nance.
Military officials confirmed to the Herald on Friday that Nance served in the Army from July 2003 to January 2014, including three combat deployments to Iraq.
"He deployed to Iraq from May 2004 to July 2004; from January 2006 to February 2007; and from July 2008 to July 2009," said William Sharp, public affairs officer for the Headquarters Army Office in Washington D.C.
Nance's military awards include a National Defense Service Medal, Iraq Campaign Medal with 3 campaign stars, Global War on Terrorism Expeditionary Medal, Global War on Terrorism Service Medal, Korean Defense Service Medal, Noncommissioned Officer Professional Development Ribbon, Army Service Ribbon, Overseas Service Ribbon x3, Presidential Unit Citation, Meritorious Unit Commendation.
Records show Nance is on probation for injuring an officer while in the Killeen City Jail two years ago.
He was sentenced to five years of deferred adjudication probation on the charge of assault on a public servant in April, according to a Herald report at the time.
An officer told police that on July 10, 2017, he was assigned to work in the Killeen City Jail when a "combative prisoner," Nance, needed to be moved to a padded cell, according to the arrest affidavit.
It took six officers to get Nance into the padded cell. Nance struck the officer in the nose, causing it to bleed, police said.
Those with information about the case should contact Bell County Crime Stoppers at 254-526-TIPS (8477) or visit www.bellcountycrimestoppers.com. You can also download the P3Tips App for IOS or Android and give an anonymous tip.
All information is confidential and anonymous and if your tip leads to the arrest of the person(s) responsible, you could be eligible to receive a reward up to $1,000 in cash.