A not-guilty plea has been entered for a Louisiana man accused of sexually assaulting a 16-year-old girl and filming another man's sexual assault of the same girl at a Killeen hotel in 2018.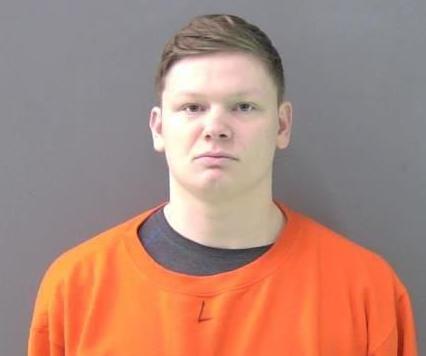 Jesse Jeremiah Thorburn, 20, of Leesville, La., was indicted on Oct. 23, 2019, on charges of sexual assault of a child, a second-degree felony, and producing, directing or promoting a sexual performance of a child, a third-degree felony, according to court and jail records.
Thorburn was being held in the Bell County Jail on Friday with bonds totaling $200,000. He was booked into jail on Jan. 10.
"A waiver of arraignment was filed with the court," according to the 264th Judicial District Court coordinator's office on Friday. Defense attorneys routinely file such waivers for their clients, which means the court then enters a not-guilty plea.
A pretrial hearing on Thorburn's case has been set for March 13.
A co-defendant in the case, Dylan Rosario Lucas, 22, of Dayton, Ohio, also was listed in jail on Friday in lieu of a bond of $75,000 on the second-degree felony charge of sexual assault of a child. Lucas was booked into jail on July 30, 2019.
Lucas is an active-duty soldier based at Fort Polk, La., according to Tyler Broadway with the Fort Hood's media relations division. He said that Thorburn is not listed as a soldier.
In September last year, the court entered a not-guilty plea for Lucas after his attorney filed a waiver of arraignment. Lucas has a pretrial hearing set for Feb. 21.
The alleged victim reported to Killeen police that Lucas sexually assaulted her on Dec. 14, 2018, at a Killeen hotel. The detective said he "reviewed a cell phone video showing Lucas having sex with (the victim)," according to the arrest affidavit.
Police said that Thorburn was the person holding that cellphone, and that he also had sex with the girl and was more than three years older than her at the time.
"The suspect's voice can be heard on the video…(that) depicts (the victim) lying still and unresponsive to statements made by Lucas and Thorburn," according to the arrest affidavit.