A feature article in the latest issue of Vanity Fair gives a scathing review of Fort Hood and Killeen in the aftermath of a year of death and murder in 2020.
The 6,258-word article titled "'The only thing I knew how to do was kill people': Inside the rash of unexplained deaths at Fort Hood," by writer May Jeong, is found inside Vanity Fair's July/August edition out on new stands now.
The questionable circumstances of Fort Hood soldier deaths in 2020 and previous years are peppered throughout the article.
"Staff Sergeant Devin Schuette was found dead in his pickup truck, fitted with a hose running from the exhaust pipe to the cabin, in January 2016," according to the article, highlighting one of many Fort Hood cases. "The death was ruled a suicide despite the fact that the blanket stuffed around the window to hold the pipe in place had been doused in Schuette's own blood, and Schuette was found with nine stab wounds across his body, including his forearm and his left hand."
Also featured in the article: "An otherwise unremarkable town called Killeen," as the writer put it, describing the town outside Fort Hood.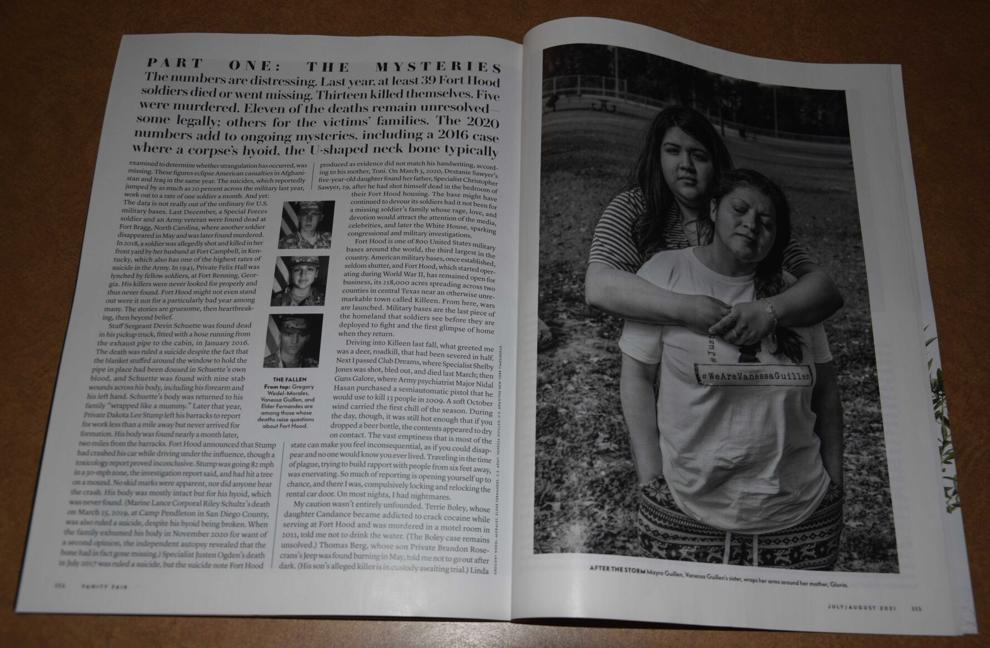 "From this inauspicious start, Killeen grew into a proper military town and is now home to six strip clubs, 18 pawn shops, 35 dollar stores, and 38 tattoo parlors. Not long after Fort Hood opened, soldiers began bringing home souvenirs in the form of war brides. First came the British and Germans. Later came Koreans, Japanese, and Vietnamese, who still run sushi and pho restaurants in Killeen," according to the article.
Vanity Fair is a fashion and pop culture magazine with 9 million monthly readers and 44 million digital users, according to Vanity Fair's parent company Condé Nast, based in New York City.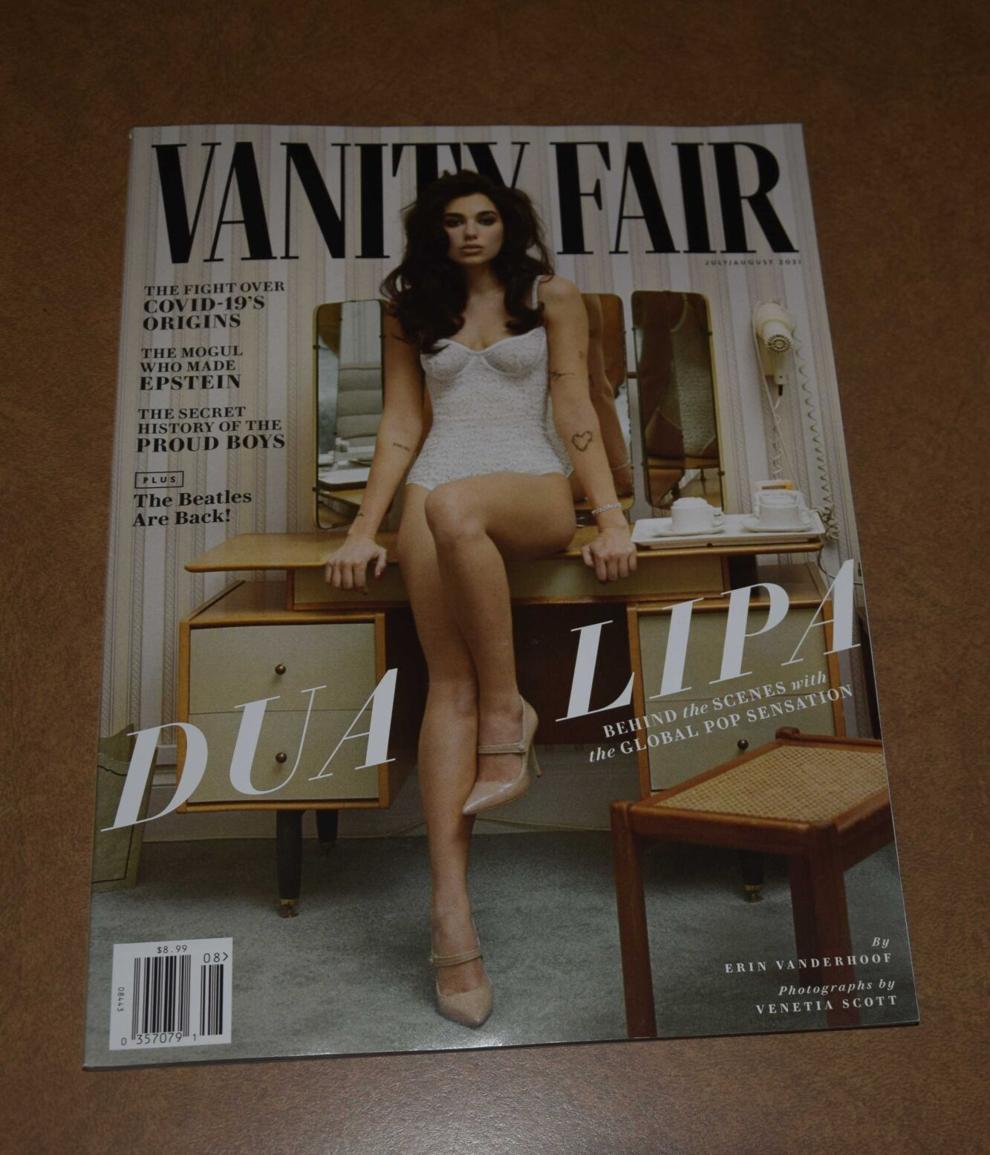 The article is divided into four parts: "The Mysteries," "The Cruel Summer," "Killeen, Texas," and "Fault Lines."
Jeong focuses her report on the dozens of Fort Hood soldiers who died at the Army post in 2020, shining a light on the circumstances surrounding some of the most high-profile cases, including the murders of Spc. Vanessa Guillen and Pvt. Gregory Wedel-Morales.
"The numbers are distressing," Jeong writes. "Last year, at least 39 Fort Hood soldiers died or went missing. Thirteen killed themselves. Five were murdered. Eleven of the deaths remain unresolved — some legally; others for the victims' families."
In the piece, Jeong described her visit to the Killeen-Fort Hood area last fall.
"Driving into Killeen last fall, what greeted me was a deer, roadkill, that had been severed in half," Jeong wrote. "Next I passed Club Dreams, where Specialist Shelby Jones was shot, bled out, and died last March; then Guns Galore, where Army psychiatrist Major Nidal Hasan purchased a semiautomatic pistol that he would use to kill 13 people in 2009. A soft October wind carried the first chill of the season."
Jeong mentioned feeling the need to lock and re-lock her rental car door during her visit to Killeen.
"On most nights, I had nightmares," she wrote. "My caution wasn't entirely unfounded. Terrie Boley, whose daughter Candance became addicted to crack cocaine while serving at Fort Hood and was murdered in a motel room in 2011, told me not to drink the water. (The Boley case remains unsolved.)"
Her article is featured against a backdrop of glossy, yet ominous, black and white photographs of Killeen and Fort Hood taken by Vanity Fair photographer Devin Oktar Yalkin.
The Herald reached out to Killeen Mayor Jose Segarra and John Crutchfield, who is in charge of both the Greater Killeen Chamber of Commerce and the Killeen Economic Development Corporation, for their reaction to the 13-page Vanity Fair article.
Crutchfield said he had not read the article, but the mayor did, and offered his take on Friday.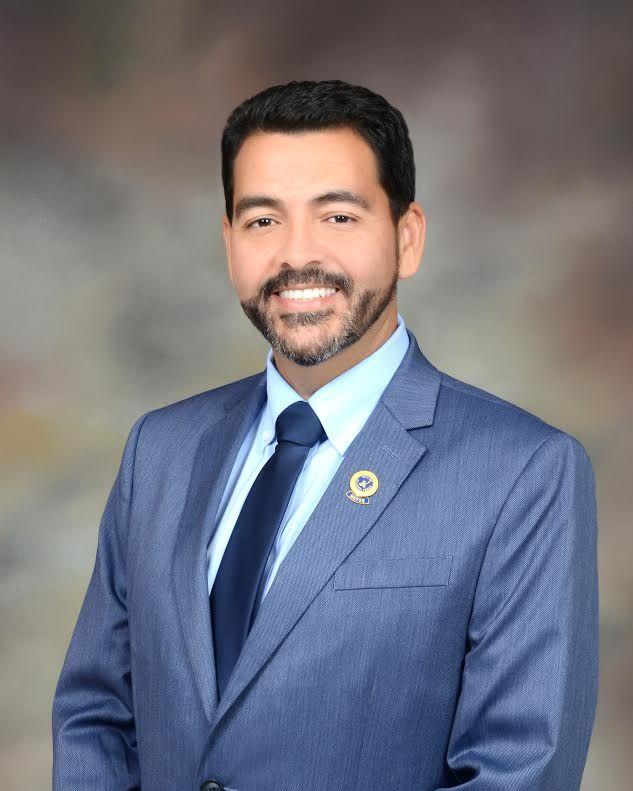 Segarra said he wanted to "continue to express our sympathies to all the families mentioned in the article" who have lost loved ones, he said in an email to the Herald.
"Second, it was upsetting to read about the writer's perspective of who serves in our military and her view of what a proper military town is. We are a remarkable town because of the many people who live here, along with their families, that have sacrificed so much so that 'others' can continue their pursuit of happiness in this great country, contrary to what is written in the article," Segarra said. "Yes, we have had our share of terrible tragedies and just like other cities, face daily challenges, but then to make huge negative assertions that are simply not true about the military or our community is very unfortunate."
Segarra, an Army veteran and real estate agent, said he has lived in a big city and in the Silicon Valley area and has traveled to many other cities.
"I choose to make this great military town my home because, even though it is not perfect, it is a much better place to live than a whole lot of other places I have seen or lived in," the mayor said.