When a shooter opened fire on the Killeen Mall in early December, sending shoppers and mall employees running, the public was left with uncertainty as to whether the mysterious white-gloved gunman would attack again during the holiday season.
The Killeen Police Department said Wednesday they can now confirm the Dec. 7 shooting at Finish Line, an athletic retail store in the Killeen Mall, 2100 S. W. S. Young Drive, was targeted toward one individual and not a random act of violence.
In an interview with the Herald Wednesday at KPD headquarters, KPD Chief Charles Kimble and Commander Anthony Lourence provided an update on the shooting, thanked the community and area law enforcement for their speedy response, and explained what the department would do differently in the future.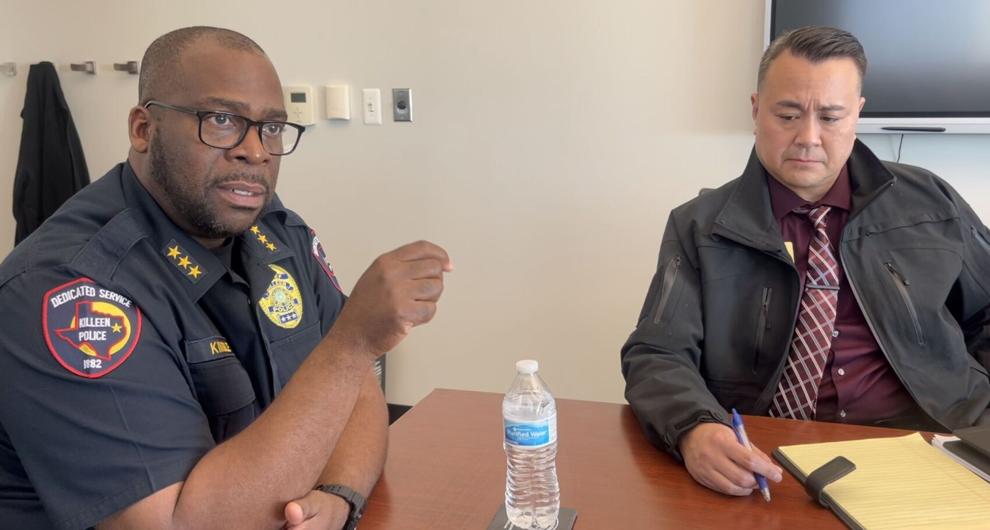 SHOOTING
A month ago, at the height of the Christmas shopping season, at 7:17 p.m. on Dec. 7, Killeen Mall shoppers at the Finish Line store and surrounding retailers became witnesses to a targeted shooting of a Finish Line employee, according to police.
Multiple surrounding police departments — as far as Austin — came to Killeen to assist KPD.
A preliminary investigation, police said, revealed that the shooter seen in surveillance photos entered the mall, approached the Finish Line counter, and discharged a black handgun wounding one man. The suspect fled on foot and hasn't been apprehended or publicly identified as of Saturday.
The suspect — described by police as a 6-foot tall, medium build, white man last seen wearing a white beanie, a white mask, white gloves, and dark colored clothing — remains at large as KPD continues to investigate.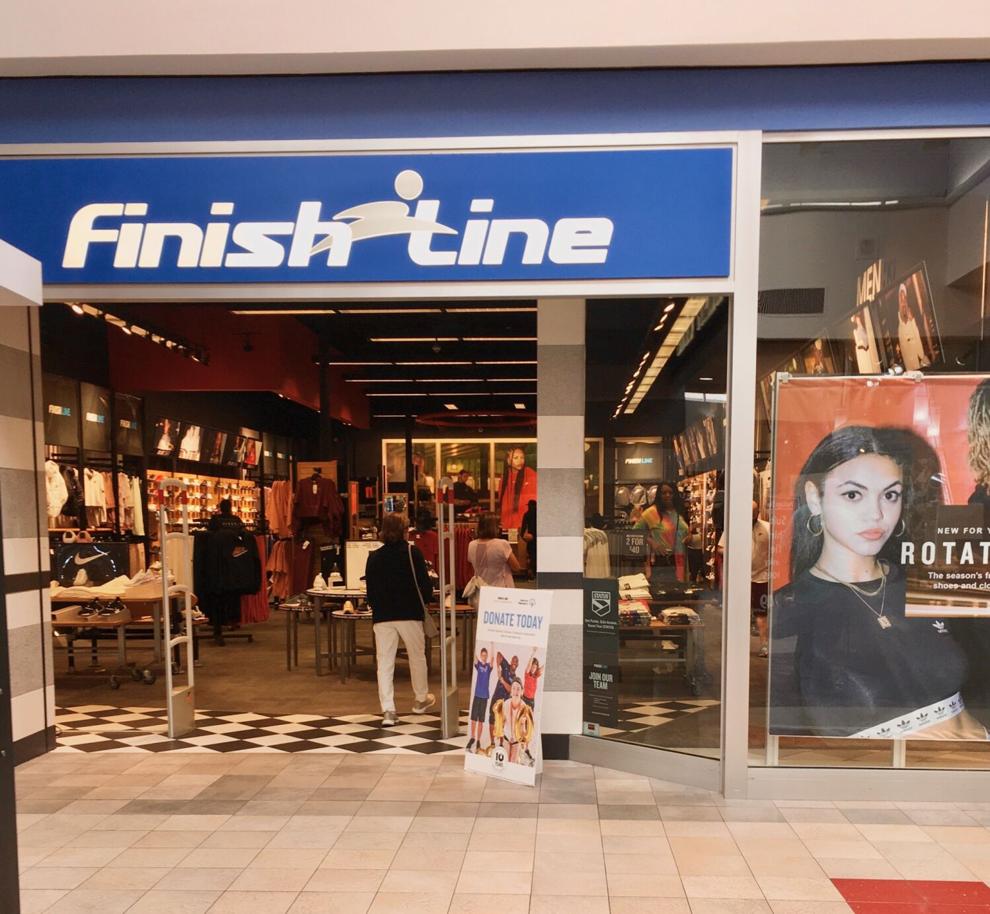 'We know things'
In the weeks following the Killeen Mall shooting investigation, KPD was noticeably silent about the ongoing investigation.
Police said Wednesday that was partially because they had to sort through tips and evidence and also, they didn't want to give away any clues to the suspected shooter who remains on the loose.
"We know things about what happened that night that we're keeping close to our vest," Kimble said. "We're going to hold on to those because it may come up for prosecution later."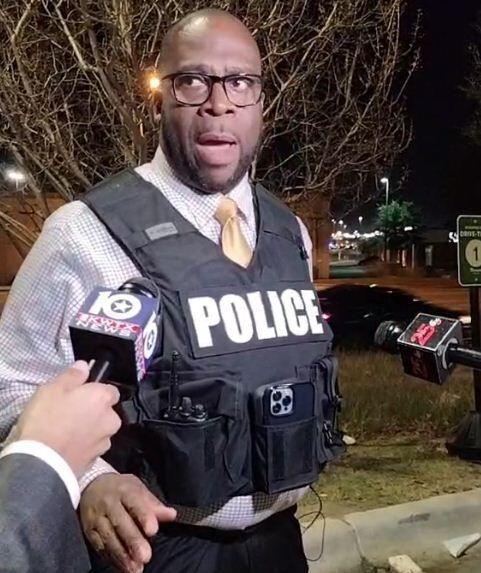 Kimble said one of the reasons the department stayed silent over the holiday season about this particular case was mainly because they didn't want to jeopardize the ongoing investigation.
"When we have an active ongoing investigation, it's our policy not to talk about evidence," Kimble said.
But the chief said, looking back, he wished he had been able to tell the public more at the time.
"Hindsight is always 20-20," he said. "We figured we're at the point in the investigation now where we kind of feel comfortable talking about it in the aftermath."
The police chief on Wednesday confirmed the mall shooting was not a random act of violence.
"I will tell you that we feel confident that the victim was the intended target," he said. "He just happened to be working at the mall that day. I think our suspect knew that. Nonetheless, I don't think the mall was the target. I can say this: Killeen is a safe place. … Killeen is a safe city. The mall is safe."
It was also a brazen attack by the shooter, who had to walk through the mall, past several other stores, dozens or hundreds of shoppers, possible security guards and even Santa Claus, whose chair was only yards away from the Finish Line not far from the center of the Killeen Mall, which opened up in the early 1980s.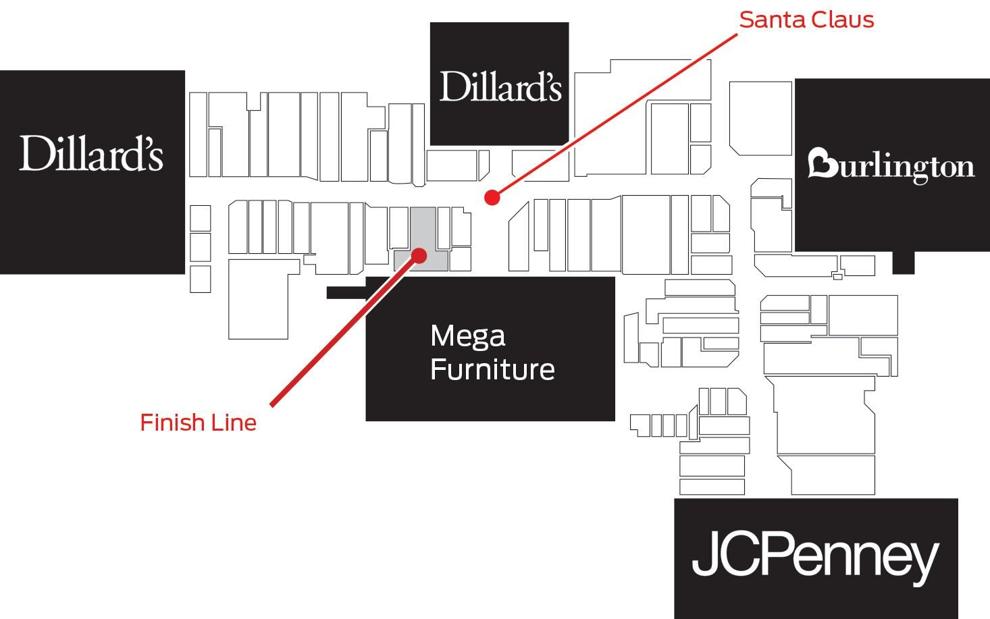 'Of great interest'
Based on the number of anonymous tips KPD received, Kimble said the mall shooting case was "of great interest" to the community — and because of that volume, it took KPD some time to sort through it all.
"Being directly involved myself throughout this entire process, and with this case in particular, at the very beginning we had this incident, and you had a slew of information just come in," Lourence said. "And to be able to accurately say, 'Hey this is what's going on; this is or this isn't a threat' is absolutely inappropriate at that time until we can narrow that focus down."
Lourence said if there had been a larger threat to the greater Killeen area, KPD would have let the public know.
"If at any point there is a threat or perceived threat to the public, we will let the public know," he said.
KPD said the victim was released from Baylor Scott & White Medical Center — Temple about a week after he was flown in on Dec. 7, and he is cooperating with police.
In spite of the incident on Dec. 7, Kimble said he wanted the public to remember crime in Killeen is on the decline.
"Of all the things that happened through the holiday season — this event kind of put a damper on a fairly safe Christmas," he said. "As we look at Killeen in general, I think we're going to enjoy— our numbers are going to say this is our fourth year of a declining crime rate. As the newspaper's reported, our homicides are down 30%. I think our violent crime rate will probably be down proportional to that."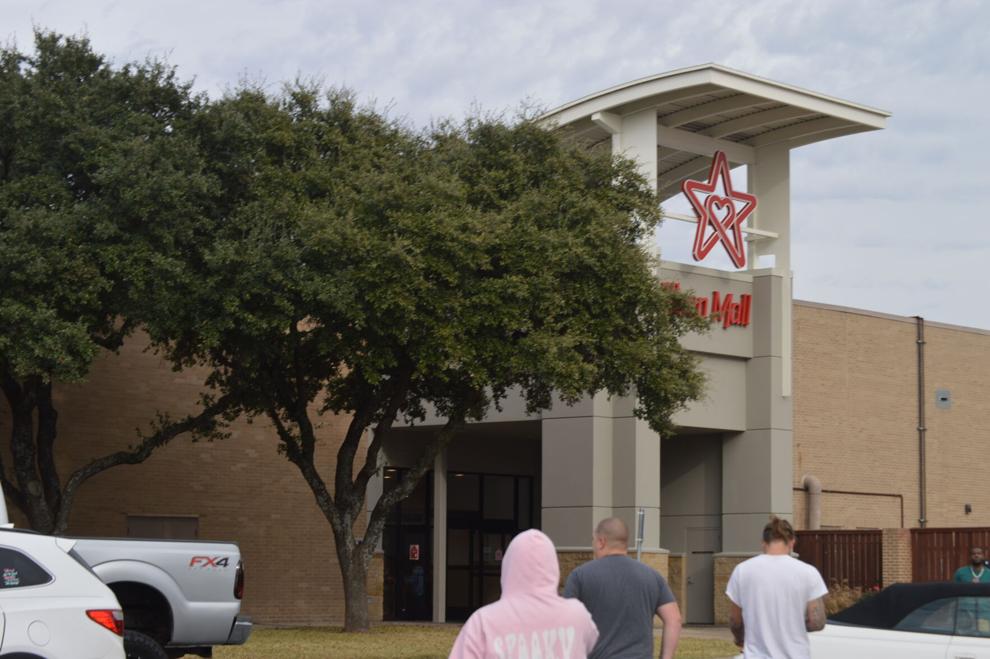 Kimble gave credit to his department for that progress.
"I just want to say thank you to the community and thank you to the men and women of this organization," he said, adding that he looks forward to 2022. "There are still challenges. There are still personnel challenges. We still have to deal with our officers and our civilian staff being stricken by COVID, omicron, and any other variant that may pop up. But we're committed to provide quality police services as best as we can."