Killeen City Councilwoman Mellisa Brown announced a new partnership for youth during her "time for action" town hall addressing bullying Wednesday.
Brown said the partnership comes on the heels of her own family's experience with bullying in the Killeen Independent School District, after her daughter was choked by a fellow student while walking home from school recently.
"We are pressing charges on the child who choked my daughter," Brown said Wednesday afternoon. "I need to teach my daughter, while she's young, that it's not acceptable for other people to put their hands on you. It's not acceptable for other people to hurt you and you are worthy and deserving of being protected and having your case heard."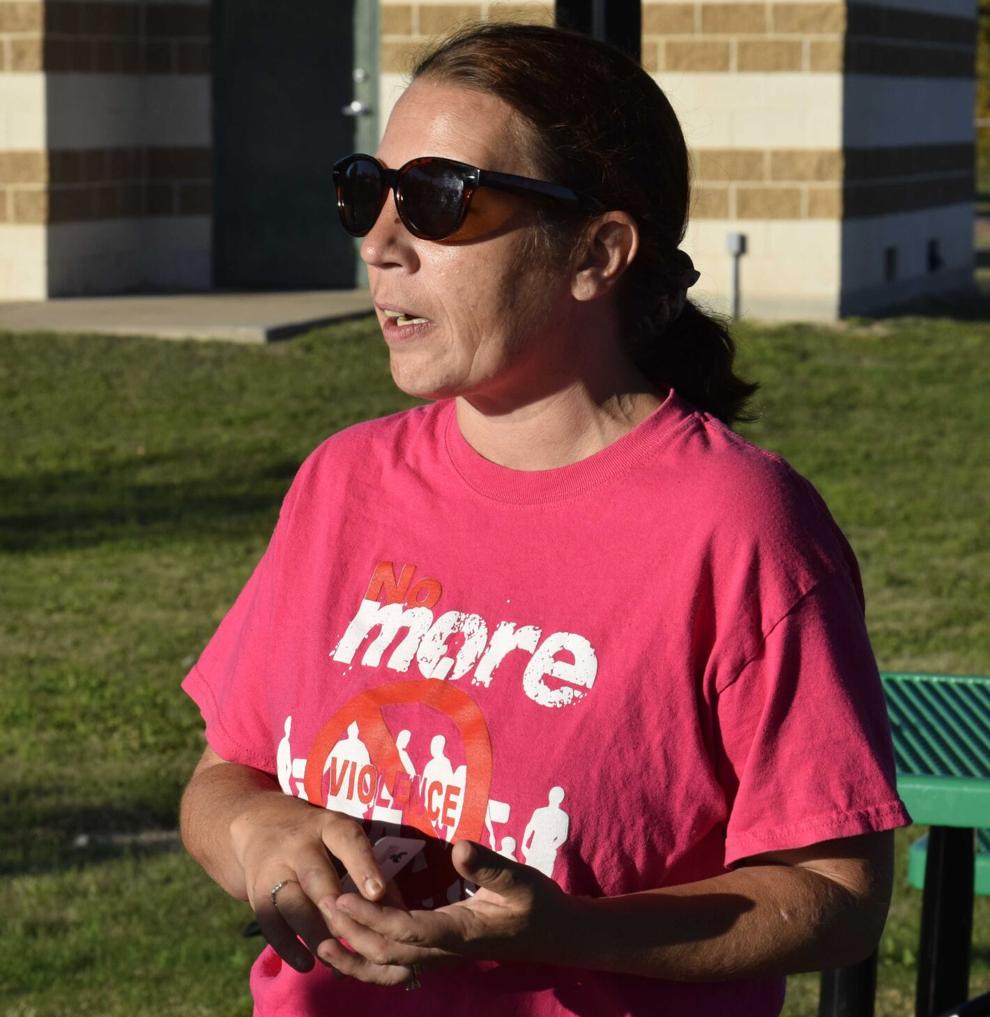 The decision to go public with her daughter's assault was a tough one, Brown said.
"In the end, I realized that I have a voice and a position where people listen to me where some other parents don't have that outlet," she said. "It'd be really selfish of me to stay comfortable and keep it quiet, instead of coming public with it."
About eight people attended the councilwoman's town hall event held Wednesday afternoon at a community pavilion outside Mickey's Dog Park, 2201 E. Veterans Memorial Blvd.
Both Brown and another KISD mother, Hope Smith, shared their families' experiences with bullying during an afternoon press conference in front of the KISD administration building about the topic prior to the town hall. Brown's town hall came about a month after KISD held its own public forum regarding violence in the school community. Since the start of the 2021-22 school year, KISD has seen multiple weapons events at area schools, and students engaged in both assault and arson.
"Children don't come forward and report bullying for very specific reasons," Brown said. "There's that fear of retaliation. There is that phrase in the classroom, 'snitches get stitches,' and we need to get away from that. That's not okay."
Brown said she encourages community organizations to partner with the school district to combat the issue of bullying.
"We can't expect the school to do everything so we need to be willing to step in when they're not able to," she said. "When it doesn't get handled at school, it spills out into the community. That's when we have these fights, that's when we have the brutality on the street, that's when we have 14- and 15-year-olds who go down to Austin and shoot each other. If we can get it stopped before it starts, before it escalates to that point, then we can really make a difference."
In June, a 19-year-old Killeen resident was arrested for his involvement in a fatal shooting on Austin's famous Sixth-Street.
In an effort to curtail violence before it starts, Brown said she and Communities in Schools joined forces to offer a free art club to students in north Killeen beginning in March.
"We are starting it in the schools and the campuses in the 76541 area in north Killeen where we see a lot more of the violence occurring, and hopefully we'll be able to expand it out after that," she said.
Brown said she hopes the club will provide a positive outlet for students to express their emotions.
"As we identify needs, we will be able to have those mentors guide families and parents towards those resources we already have in our community," she said. "It's time to connect, it's time to start talking about it, and it's time to actually do something."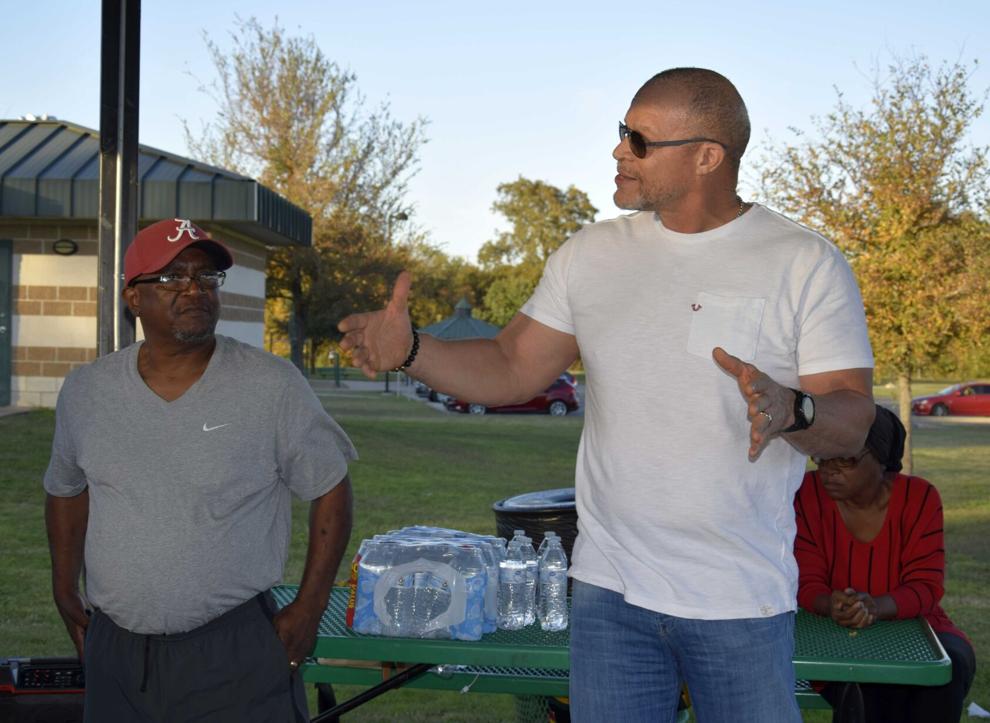 The Rev. Philemon Brown, of Community Hands of Central Texas, encouraged parents to voice their concerns at future KISD school board meetings.
"We need to be more engaged in the school board meetings and let them (school board members) know that we are tired of their verbiage," Philemon Brown said Wednesday. "Everything is not okay and now we have a child who is impacted. I'm sure all of us can remember those bad events we had back in school, until this day. Really, that's trauma. So, we really need to do something. This time we really need to stand up, to move this needle, and say, 'Hey, we're tired of this. We want something better.'"
KISD Communications Director Taina Maya addressed bullying Wednesday afternoon.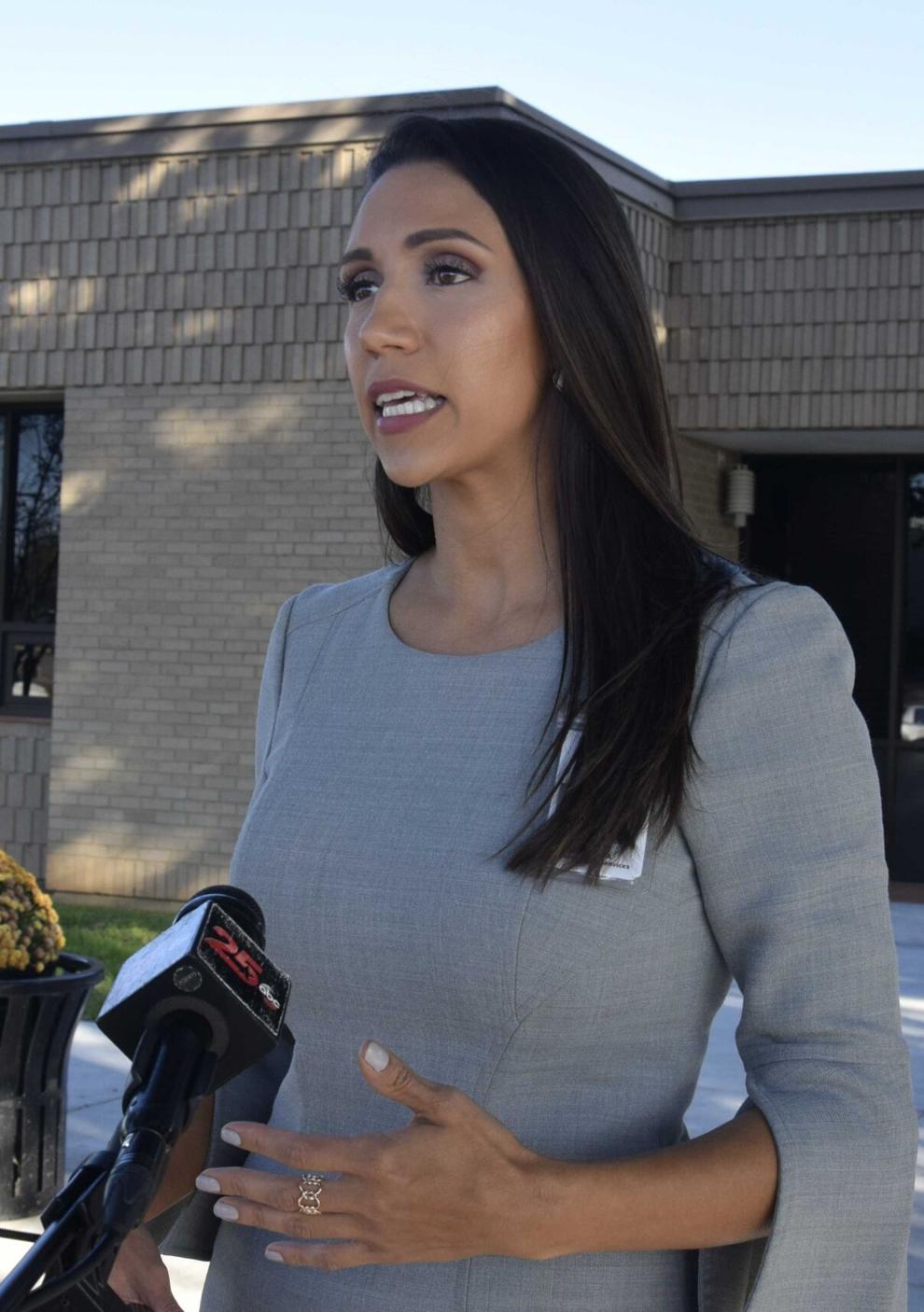 "I commend the parents for coming forward, because I think it is hard to not only tell your own story, but to really then ask other parents and say, 'Let's get involved,'" Maya said. "Whether it's happened to your child or not, it's something that everyone is going to have to play a part in if we're going to be able to see some type of progress."
Maya said KISD has a zero tolerance policy for bullying and that the district takes incidents of bullying seriously.
"That's never acceptable on our campuses," she said. "We work really hard to make sure that we protect our students."
To report a KISD bullying incident anonymously online, go to kisdissafe.com.