Killeen Independent School District board members stopped protester Irene Andrews, a former KISD educator and advocate, from speaking Tuesday during public forum until she removed a sign which read, "Dr. Craft wear a mask!"
Board member Marvin Rainwater interrupted Andrews, of Nolanville, 12 seconds into her speech at Tuesday night's school board meeting.
"Her sign is inappropriate," Rainwater said. "I really don't think we should allow it to continue."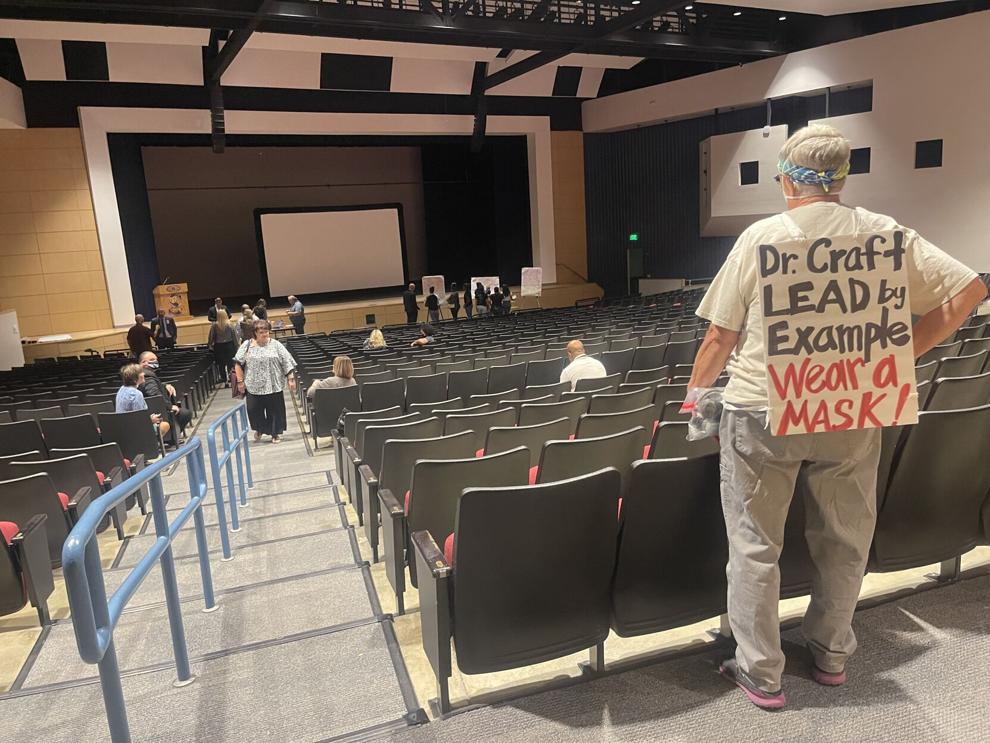 For the past nine weeks, since the start of school, Andrews has protested twice a week outside KISD's administration building with a double-sided protest sign she wears over her clothing which reads on the front side, 'Dr. Craft wear a mask," and "Dr. Craft lead by example wear a mask" on the back. Andrews said she previously spoke at a KISD board meeting wearing the same sandwich board she wore Tuesday evening.
Following Rainwater's comment, Board President JoAnn Purser asked Andrews to take her protest signs off before she could resume her public forum speech.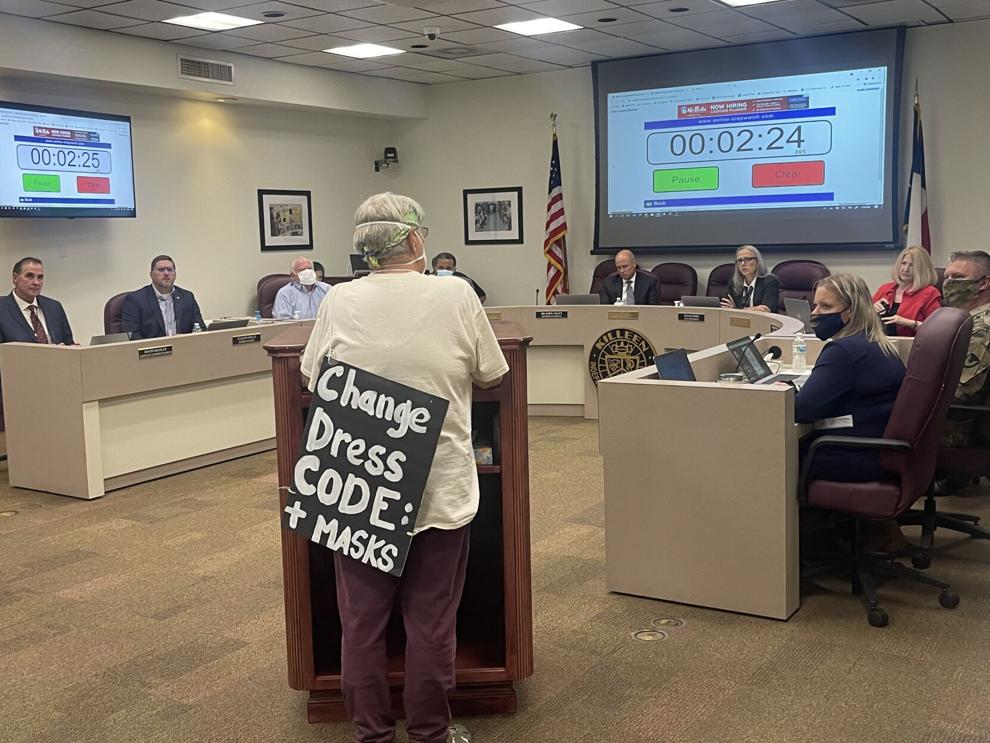 "We have board members who are troubled by your sign because it states a specific employee of the district, you can't single out somebody from the district," Purser said.
At the beginning of every public forum, the board president says, "Any direct criticism of a specific employee is prohibited and will be considered separately as provided in board policy."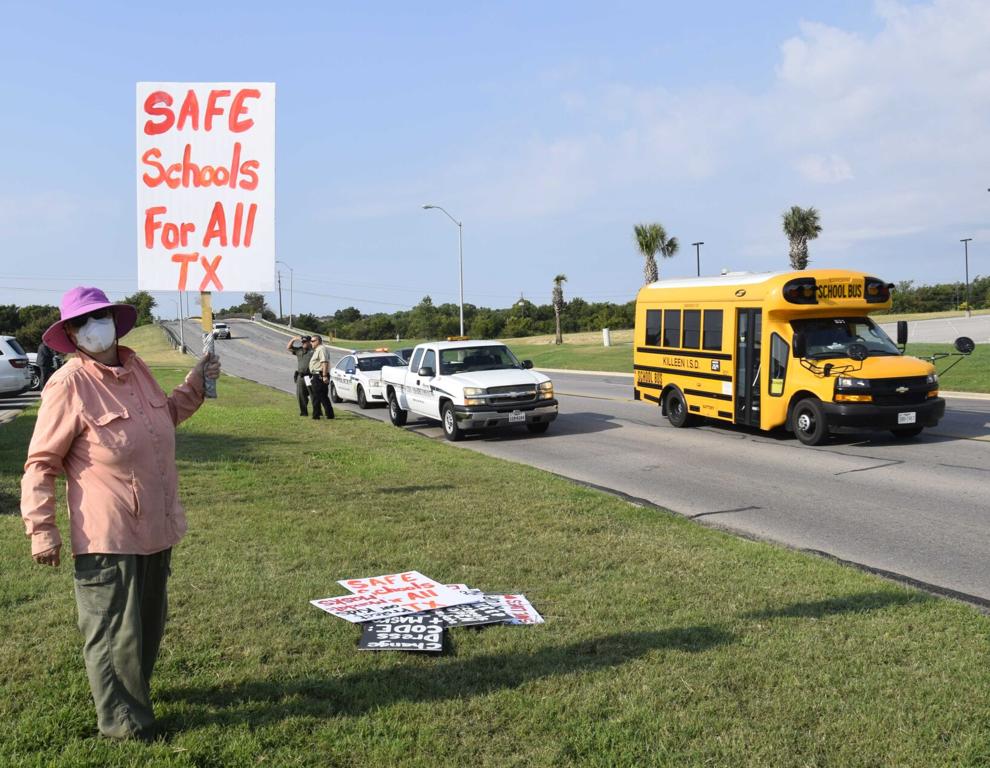 Andrews told the Herald she was surprised by the board's gesture saying she'd never seen the school board interrupt someone like that before.
After taking off her signs, as directed, the retired educator continued her speech imploring district leadership to model the same safe pandemic behavior they encourage of their students.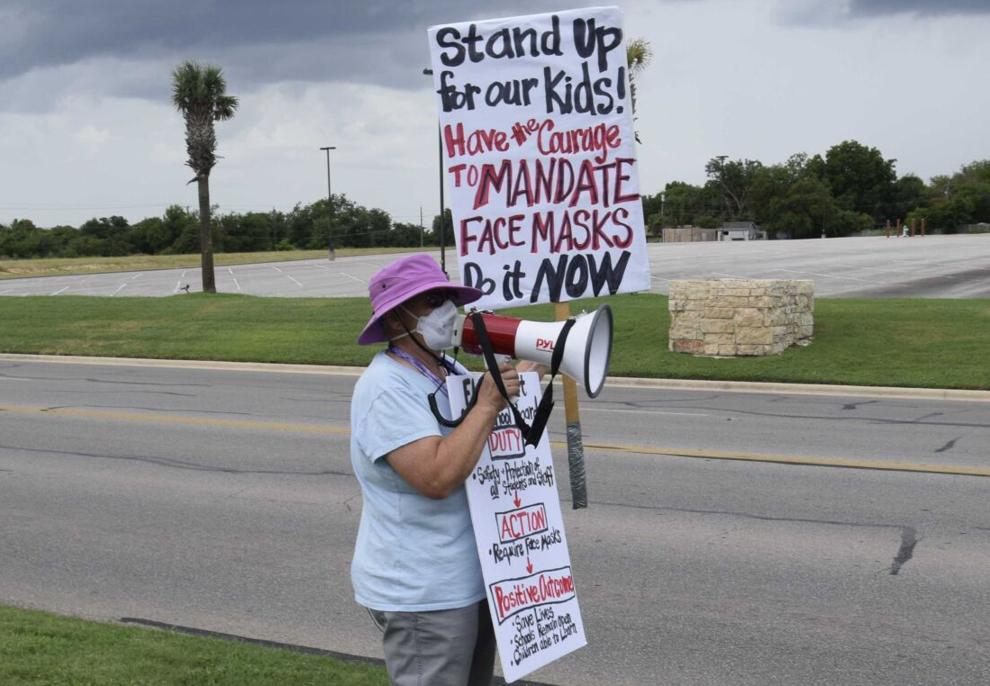 "I would like to see all of you, without naming you, to lead by example and wear a mask," Andrews told the school board Tuesday. "Wear a mask in public because you are modeling what you expect from your employees. And if you don't, then you need to come clean and say 'hey, we don't want a mask mandate, we wouldn't support masks anyway, even without Abbott's cover.' If that is the case, then say it straight up so we know."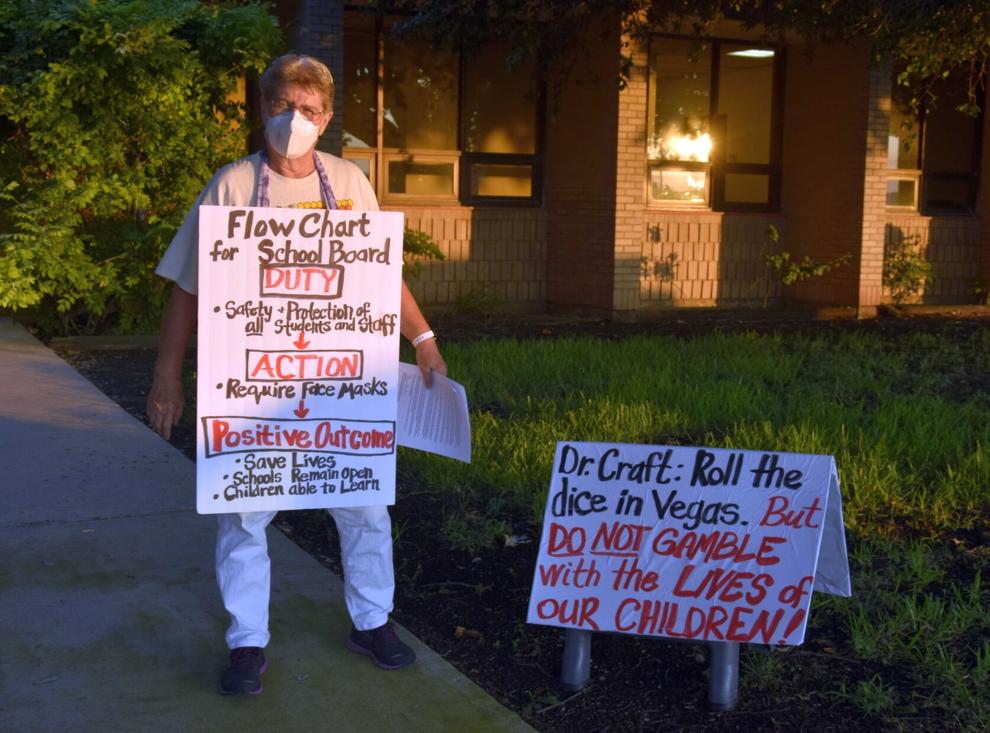 The Centers for Disease Control and Prevention recommends universal indoor masking for all teachers, staff, students, and visitors to K-12 schools, regardless of vaccination status.
Teresa Bonilla, a military wife and KISD mother, told the school board Tuesday she is moving her children to schools on-post due to the lack of safety protocol at KISD schools off-post. Staff and students who attend KISD schools on-post at Fort Hood must wear masks as required by a Department of Defense order.
"Thankfully, my kids will begin school on post next week, but I will still be coming here to ask for safety for other kids because not everybody has that privilege to have a request to go be on post," Bonilla said. "You guys say one thing but you do another. It's very frustrating. We're constantly asking for you to do the right thing. You (the school board) are the ones who should be listening to the community and telling Dr. Craft, 'Hey, this is what needs to be going on.'"
As of Wednesday, KISD reported 90 active cases of COVID-19 on its online dashboard among 66 students and 24 employees.
According to the latest data set from the Texas Department of State Health Services, as of Oct. 3, Killeen ISD reported 1,838 cases of COVID-19 among students and staff within the first seven weeks of school. Last year, the district reported about 1,600 COVID cases to the state for the entire 2020-2021 school year, according to the state agency.