Candidates for the Killeen Independent School District Board of Trustees heard concerns of current employees during a meet-and-greet event Thursday.
During the Killeen Educators Association's monthly membership meeting Thursday evening, four of the six school board candidates — Susan Jones, David Jones, Gerald Dreher and Lenna Barr — answered questions from Killeen ISD employees.
The event was one of the last opportunities the candidates had to meet with voters before the election Saturday.
Three KISD board seats — Place 1, 2, and 3 — are up for grabs this election cycle. Six candidates are running for those seats.
Andrea Carrillo, a KISD bilingual aide with special education experience, asked Place 1 candidate Gerald Dreher, an orthopedic surgeon from Harker Heights, what he would do to help bilingual aides become teachers.
"It's so hard to be a teacher here," Carrillo said. "I'm Mexican, I have my degree, and I have experience with special-needs kids. What is your plan for next year?"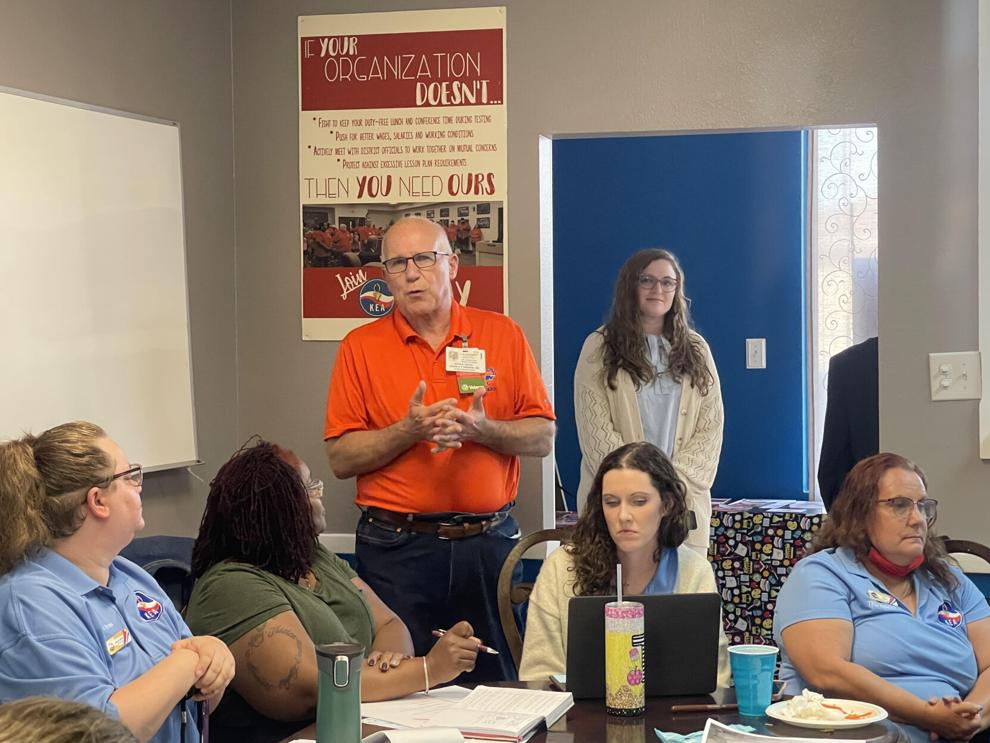 Dreher told Carrillo he would push to get waivers to help aides transition into teaching.
During his introduction to the more than 20 KISD employees in attendance, Dreher said he would support a cap on Superintendent John Craft's $340,000 salary and that he would vote against another bond.
"We don't need empty buildings," he said. "If we don't have the teachers, what do we have? I say get the employees first before the buildings."
Dreher is running against Brenda Adams, a retired KISD educator and principal from Killeen, for the Place 1 seat Shelley Wells has held since 2007. Adams was not in attendance Thursday night.
Many of the questions from KISD employees were directed toward current KISD board Vice President Susan Jones, of Belton, who is running against David Jones, of Harker Heights for her Place 2 seat she's held since 2011.
Johnnie "JJ" Williams, Killeen Educators Association vice president, asked Jones if she would do something to help struggling bus monitors.
"Bus drivers get bonuses but they (bus monitors) don't get them," Williams said. "They're living from paycheck to paycheck and they're elderly people. One lady is 70 years old and she told me she can't even afford to retire."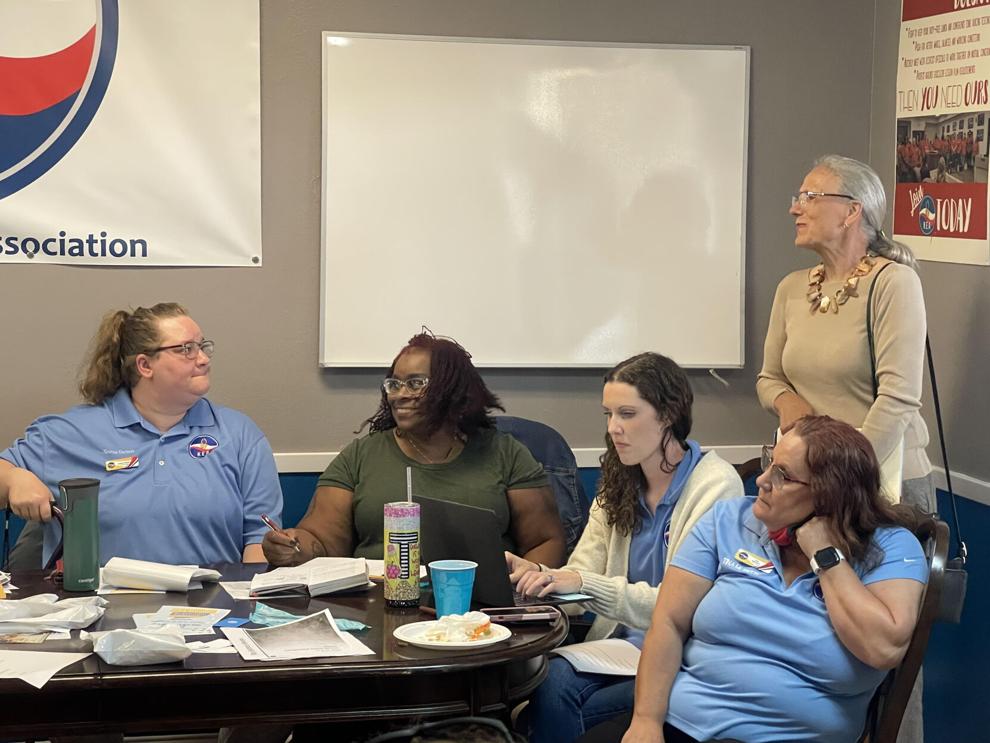 Susan Jones, a mortgage loan officer manager and former Bell County Appraisal District board member, told Williams she would talk to the superintendent about his concern.
"I do listen and I do go back to the superintendent and I do talk to him about the things that I'd like to see done," Susan Jones said.
Anitra Hicks, a paraprofessional who has been with KISD for six years but makes under $20,000 annually, encouraged Susan Jones to make a change on behalf of struggling KISD aides.
"Your paraprofessionals, some of them are homeless right now," Hicks said. "You have paras that are homeless and still coming to work and you got to make three times the rent, it's like these landlords lost their minds in Killeen. So when you go tonight, and pray to whoever you pray to, think about the paras that are literally struggling. They come to work and they're there for your kids but they're sleeping in a car or a motel room."
Jason Wylie, of the Texas State Teachers Association, addressed the continued wage gap between teachers and aides.
"There are too many working poor in this district," Wylie said. "Anyone who works should be rewarded and not live in poverty."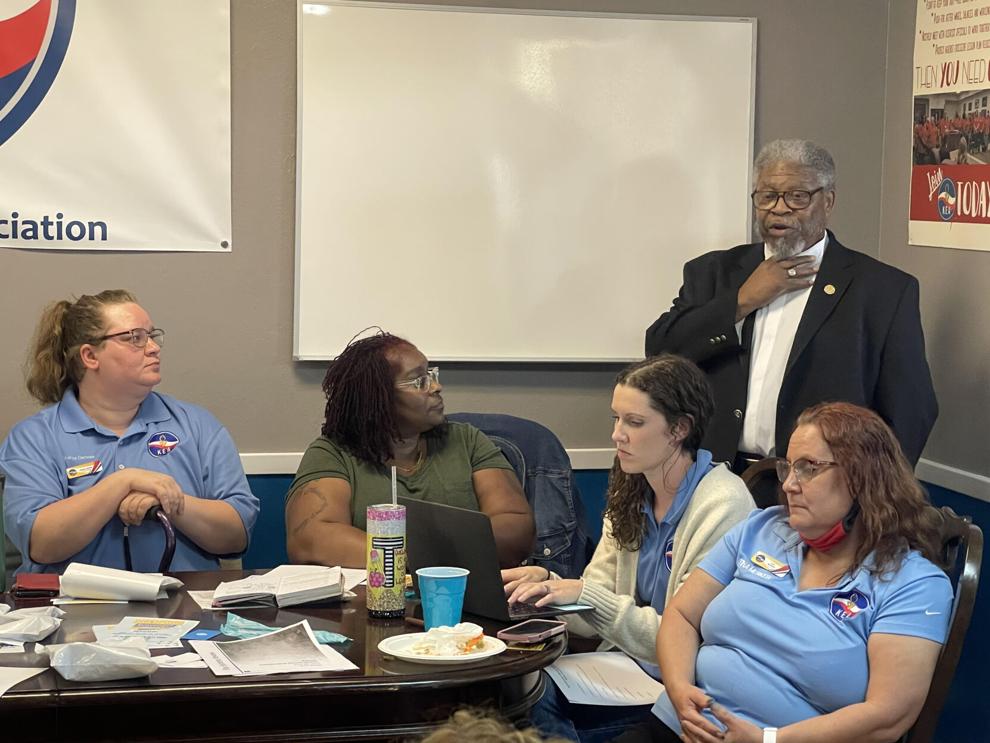 Place 2 opponent David Jones, pastor of Pioneers Crisis Ministries, said he wants to increase the number of special education staff within the district and also cap the salary of the superintendent.
"My slogan is 'Children First' and I believe that one hundred percent with all my heart," David Jones said. "I need your support. I know it's going to be a tough battle because Susan and I have gone this road before, but that's what I want."
David Jones said he has run for school board four times, most recently against Susan Jones.
Place 3 candidate Lenna Barr, of Killeen, told the crowd about her ties to KISD — she's an Ellison High School alumnae and her daughter attends a KISD school.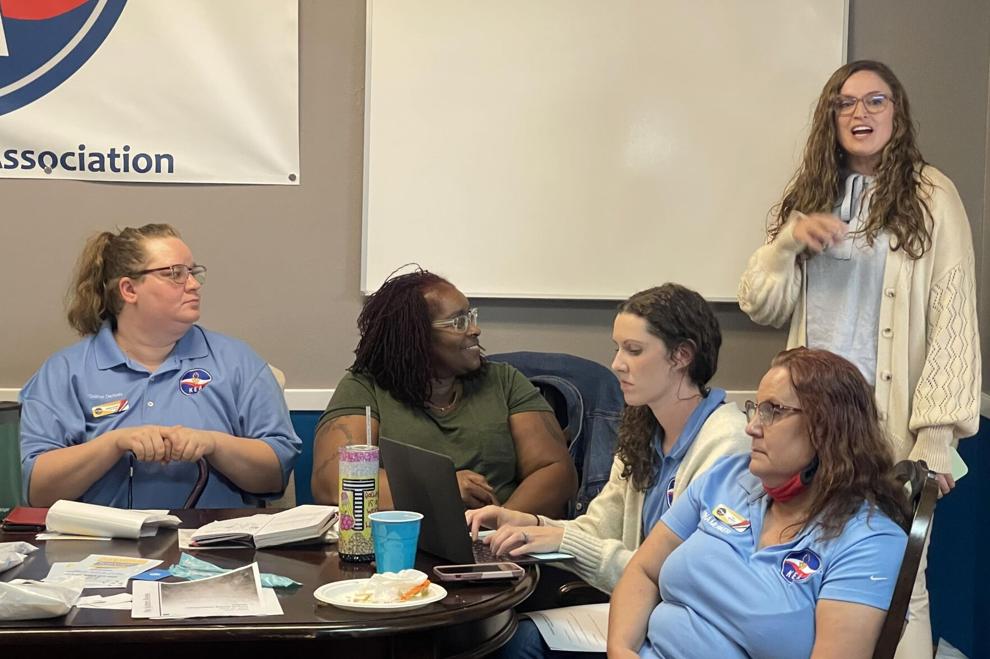 Barr, currently the vice president of Administration and Finance at the Greater Killeen Chamber of Commerce, is up against attorney Oliver Mintz, also of Killeen, for Corbett Lawler's Place 3 seat he's held since 2011.
"I believe in public education and the work that you do," Barr said. "I know whatever I invest in you, you're going to invest back into these kids. My number one priority will always be these kids. You are the number one goal — my job is to support you. I'm not going to stand up here and say I have all these answers. I know how to do a job pipeline to get you more teachers. I can get you more staff. I know how to engineer those things on a macro level."
The Place 3 candidate offered push cards to those in attendance with her contact information.
"I want to hear from you and I would love the opportunity to serve you on the school board," she said.
Oliver Mintz was not in attendance because of a flight delay in Austin on Thursday evening but said he would attend the final school board candidate event 5-7 p.m. Friday at Tap Tap Art Studio, 103 Mountain Lion Road, in Harker Heights.