The Killeen Independent School District is recommending the school board vote Tuesday to approve closed lunch periods for high school students.
"The beginning of the 2022-2023 school year will mark the opening of Chaparral High School (in south Killeen) and the expanded capacity within our high school cafeteria spaces," the Killeen ISD board agenda states.
According to the agenda, the district is citing safety concerns as part of the reason for the closure.
"Given the nature of the significant safety concerns involving open high school campus lunch periods, and our ability to accommodate high school students on their respective campuses, the district recommends closing high school campuses during lunch periods beginning the 2022-2023 school year," the agenda states.
Under this new proposal, high school seniors who have met "College, Career, and Military Readiness criteria" will be exempt from the new policy and still able to eat lunch off campus.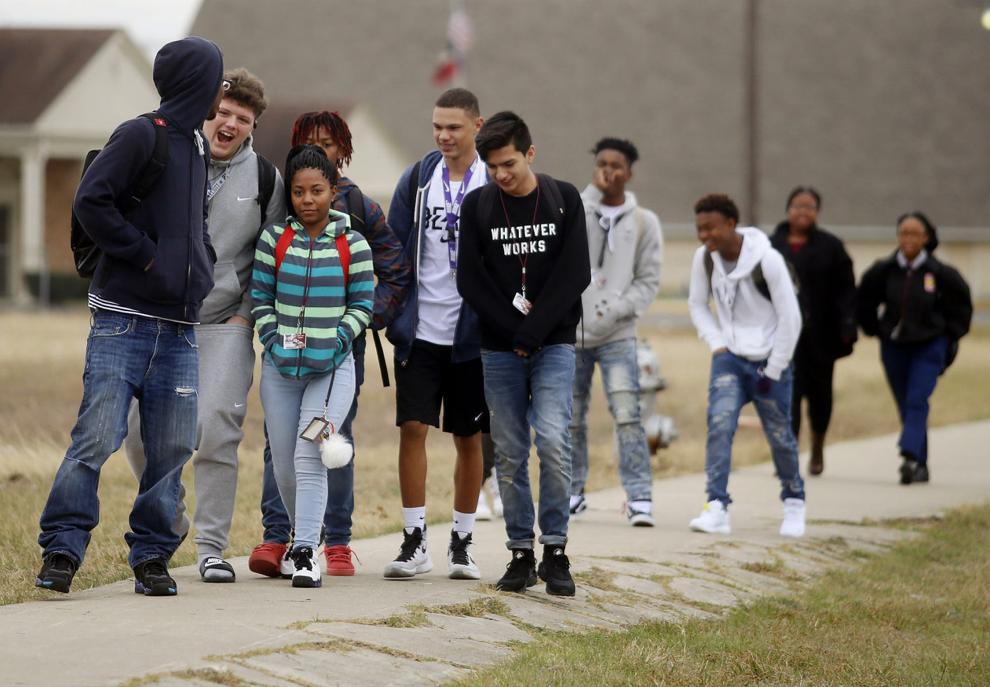 In recent years, Killeen ISD has been unable to offer lunch to every high school student on campus due to cafeteria space limitations — leading to thousands of students to leave campus daily for nearby eateries and gas stations. During the busy lunch hour, when school is in session, it's common to see students jay-walking in busy thoroughfares.
In 2019, a 15-year-old Ellison High School student was hit by a car during lunchtime. A helicopter was initially called for, but the student was transported by ambulance and was upright and alert, KISD officials said. The incident happened on Trimmier Road in front of the donut shop.
In 2016, another Ellison High student was struck by a car returning from lunch. The injuries placed her in a coma for weeks. Also that year, Shoemaker High had problems with students fighting during the lunch hour, as well as after school.
In 2015, two students were racing cars on Trimmier Road during their lunch break when they struck another vehicle causing the deaths of the two occupants inside.
Other items on Tuesday's school board agenda include:
KISD Early College High School annual report
High school artificial turf contracts
TEA teacher certification waivers through 2024
Fiscal year 2023 budget planning
KISD board member initiative prioritization
Agreements with Darnall Army Medical Center & AdventHealth
Bank depository contract for district funds
Designation of authorized signers of KISD financial documents
To view the board's full agenda and attachments in advance of Tuesday's meeting, visit https://bit.ly/3NGrY0w.
The workshop meeting will begin at 6 p.m. in the district's administration building located at 200 N. W.S. Young Drive in Killeen. The meeting will also be streamed live at www.killeenisd.org/livetv and on KISD TV Channel 17.