The Killeen Independent School District saw an 18% increase in active COVID-19 cases after students returned from the three-day Labor Day weekend, according to the district's online coronavirus dashboard.
As of Wednesday, Killeen ISD reported 345 active cases of COVID-19 - among 273 students and 72 staff. At its peak Saturday, KISD reported 425 active COVID-19 cases among students and staff.
When asked how many KISD students and staff are quarantined for either a positive or possible COVID-19 exposure, KISD spokeswoman Taina Maya said the following:
"As outlined in our Public Health Guide, per TEA, school districts are not able to exclude students or staff based on close contact," Maya said early Wednesday. "However, KISD strongly encourages employees and students who are identified as close contacts to follow the CDC recommendation and isolate for 10 days."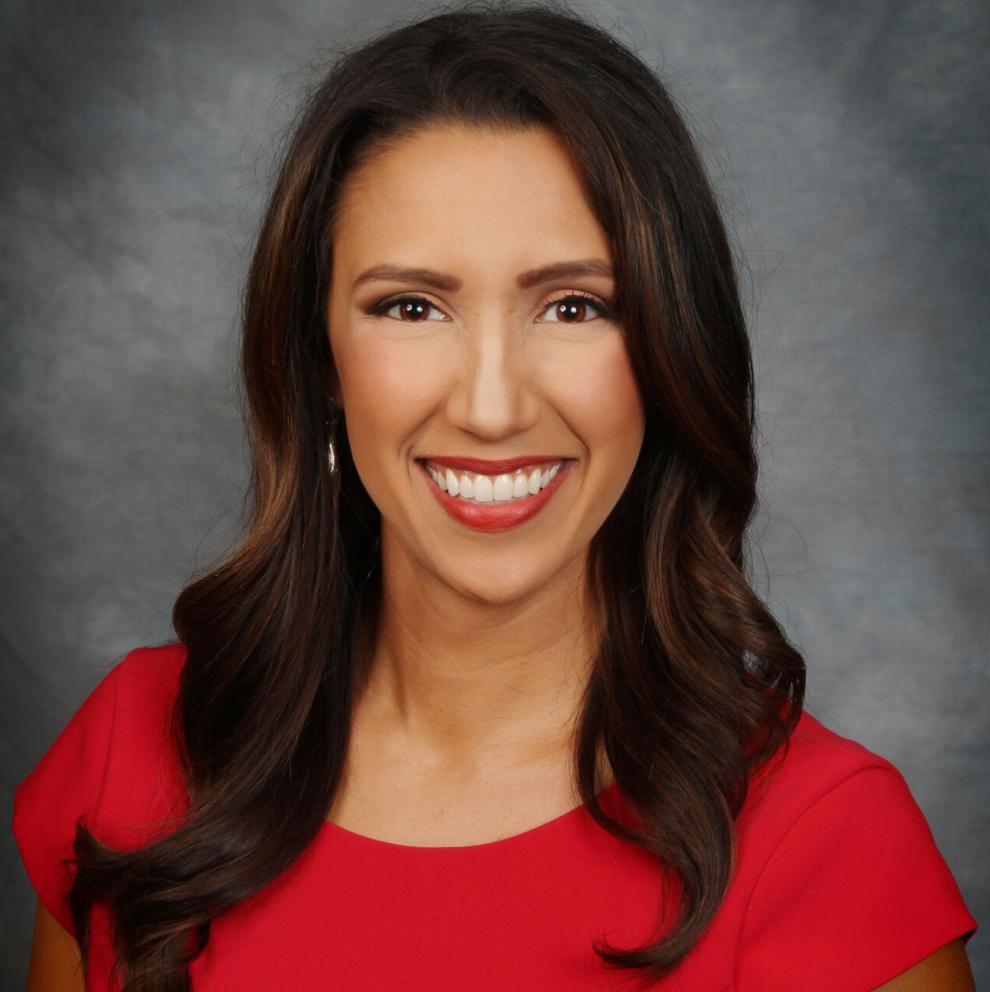 Maya reiterated the Wednesday's COVID-19 dashboard numbers and added, "Parents and employees have the ability to stay home for many reasons, and they are not required to tell us why, therefore I am not able to answer the question regarding quarantining."
All but two KISD campuses, Early College High School and Gateway High School, are reporting active cases of COVID-19, according to KISD dashboard data last updated Wednesday at 6:38 a.m.
Fifty-six percent of KISD's active COVID-19 cases are among elementary school students and staff, according to the dashboard.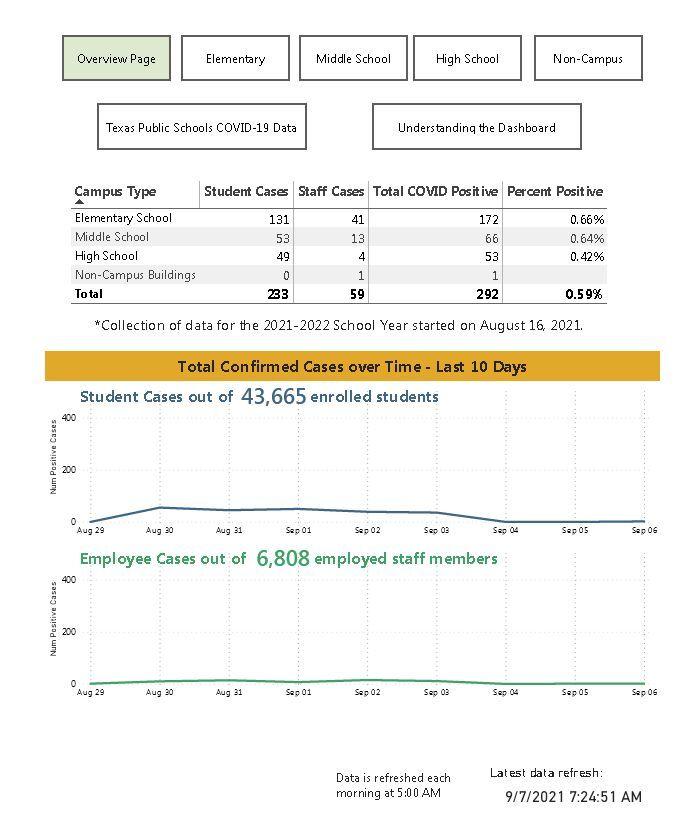 At the elementary level, 144 students and 50 employees have reported positive COVID-19 cases.
Sixty-seven students and 16 staff members reported positive cases among KISD's middle schools.
At the high school level, KISD reported 62 students and 5 employees have tested positive for COVID-19.
Wednesday's COVID case count equates to about .7% of the district's total population — the district has over 43,000 students and 6,800 employees.
Saegert Elementary and Killeen High School reported 32 active COVID-19 cases each - a tie for the highest reported case count of any KISD school.
To see campus-level data, view the district's online COVID-19 tracker at killeenisd.org/dashboard. The dashboard includes confirmed positive COVID-19 data KISD has collected since school started Aug. 16.
Copperas Cove ISD reports its COVID-19 data weekly, unlike KISD which publishes its case count daily. As of Friday, CCISD reported a total of 122 active cases within the district — 96 students and 26 staff.
With around 8,300 students, the district has an infection rate of around 1.2% for its student population.