The local Killeen chapter of the NAACP celebrated the Juneteenth holiday Saturday by awarding 11 local students $1,000 college scholarships.
For the past 25 years, the Killeen NAACP chapter has awarded college scholarships to local students.
The scholarships are usually awarded at the Freedom Fund Banquet, but were delayed because of the COVID pandemic. Killeen NAACP president TaNeika Driver-Moultrie said awarding the scholarships at the Juneteenth banquet opened the opportunity to further educate the students on the significance of the holiday.
The theme of the Juneteenth banquet was "Celebrating our future torchbearers: On our shoulders they stand."
The scholarship brunch, held at Patricia Ann's Banquet Hall in Killeen, featured guest speaker Debra Dibble Boone and a special presentation by Cathy Douse Harris, daughter of Alice W. Douse.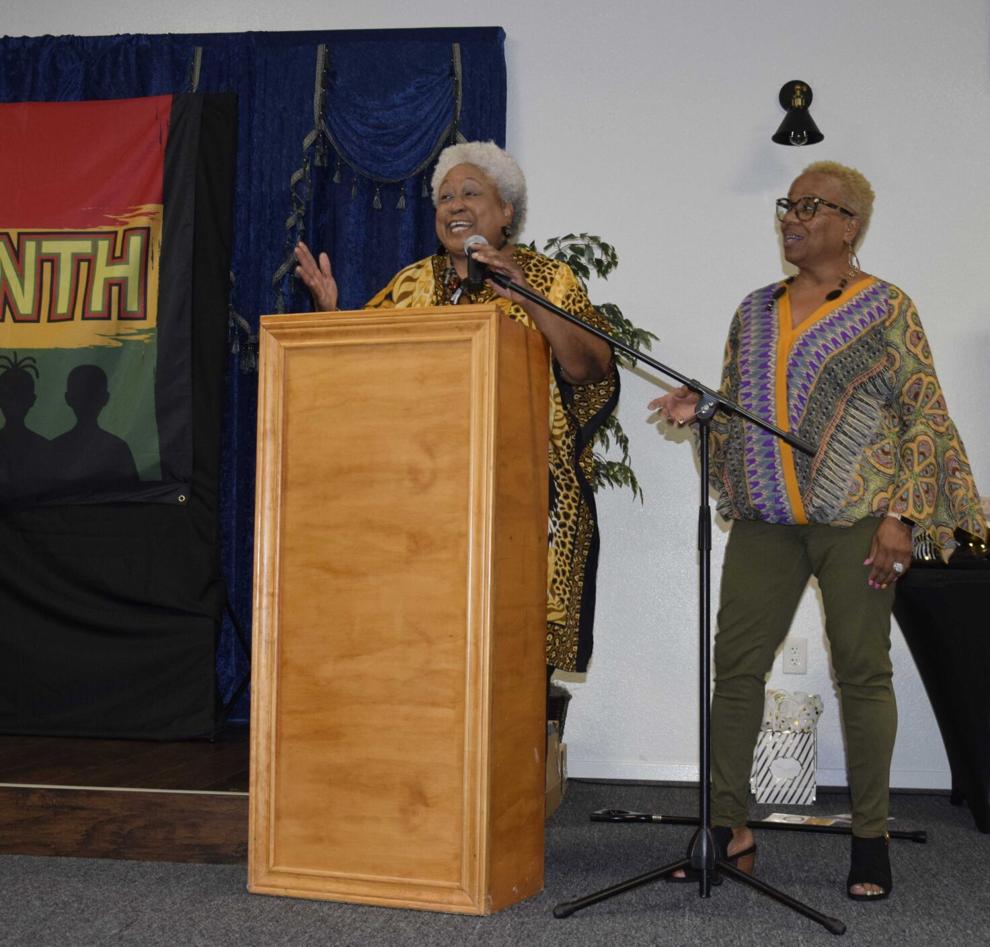 "You are about to embark on the best journey," Harris told the graduates. "The winds beneath your wings are what keep you soaring every day."
Cathy Douse Harris' sister, Linda Douse McKenna, encouraged the scholarship recipients to enjoy their college years.
"Everybody says their best years were when they were in college," McKenna said. "Have a good time. Do the work, but have a good time. Don't be afraid to say what you have to say. Don't be afraid to speak what you need to speak. It's not important to have the last word, but it's very important to have a lasting word. That's all I have to tell you."
The Douse sisters presented the Killeen NAACP's presidential lifetime achievement award to Alice W. Douse Elementary principal Stephanie Ford on Saturday.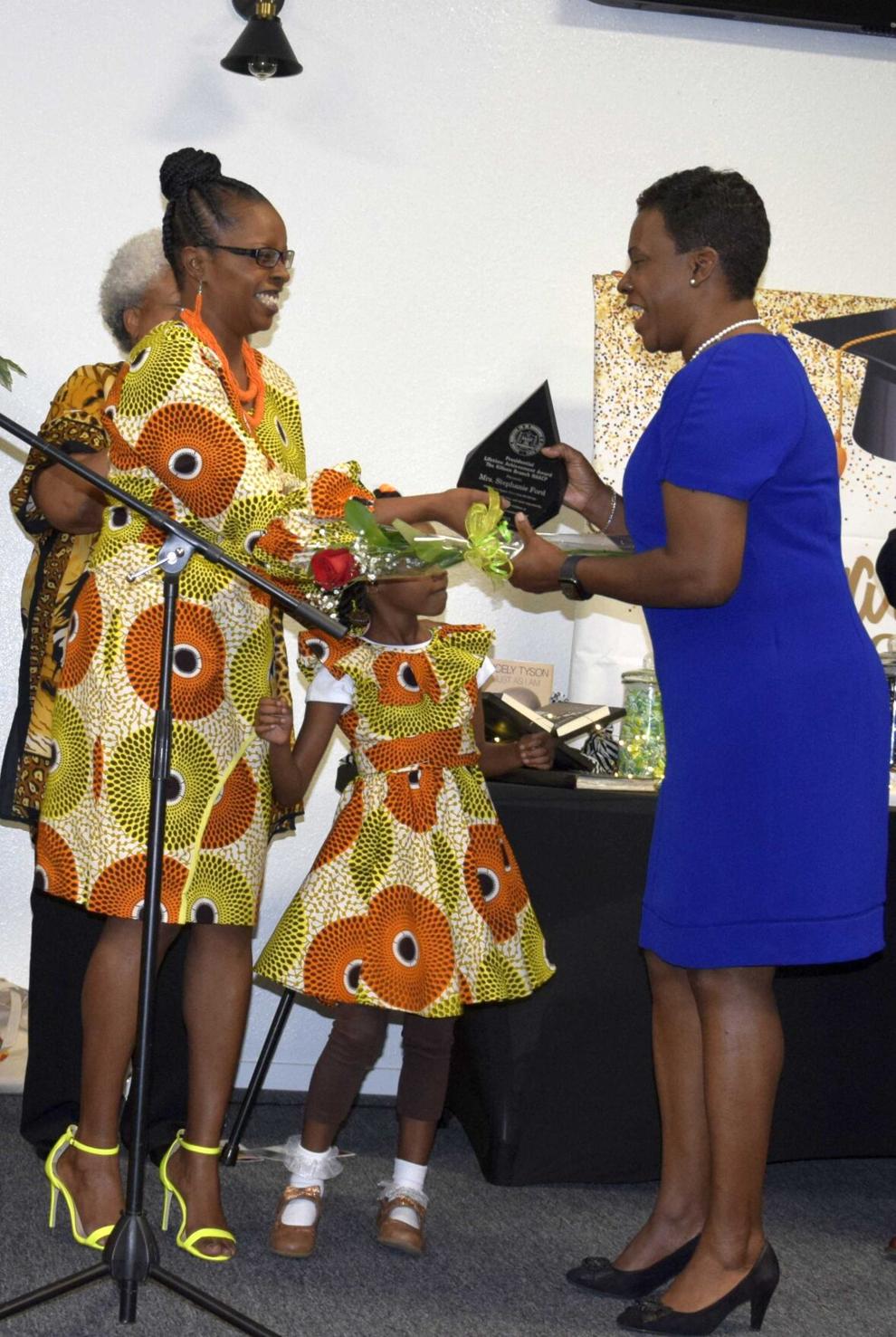 "The most important thing is people can't be taught to love, it has to come within," Driver-Moultrie said. "Mrs. Ford loves all of our children. You are receiving the presidential lifetime achievement award on behalf of the Killeen NAACP for your outstanding leadership and, most importantly, for loving all of our children at Alice W. Douse Elementary School."
NAACP Juneteenth scholarship recipients and respective sponsors are as follows:
Jenny Stinehour, First National Bank Texas/Fort Hood National Bank scholarship
Shantrice Epperson, Circle of Friends NAACP scholarship
Alyssa Barlow, Red Hatters Blessed Sisters Society/NAACP scholarship
Jermahl Coleman, The Bridgette Williams Educational scholarship
Darius Randolph, Central Texas College scholarship
Dominique Villarreal, Central Texas College scholarship
Savannah Walker, The Stokes Family scholarship
Kiana Walton, Aspiring Millennial scholarship
Zacaria Hopkins, The McKey Family scholarship
Sydnee Seldon, The Fountain Family scholarship
Jason Martin, H-E-B scholarship