For the Killeen school district, 2019 started with a contract extension for the district's superintendent, John Craft, and ended with Craft preparing to present a bond recommendation that would ask the district's taxpayers to fund $265 million in construction projects.
The recommendation goes to the Killeen Independent School District board of trustees on Jan. 14 for consideration. In 2018, the KISD board, and later district voters, approved $426 million in bonds that the district is still spending.
In 2019, Craft received a $42,000 raise that took his salary to around $310,000.
The administration and the board of trustees approved pay raises for the district's employees, teachers included.
Around 2,800 teachers received a pay raise of up to 10% and the base starting salary increased from $47,000 to $50,300. Bus drivers received an 8% increase, auxiliary staff received a 6% increase, librarians, counselors and nurses received a 4% increase and all other employees received a 3.5% increase.
In May, three seats on the KISD board of trustees were contested in the election. All three incumbents, Shelly Wells (Place 1), Susan Jones (Place 2) and Corbett Lawler (Place 3), were reelected.
Along with many other construction projects like the new Nolan Middle School on Warriors Path in Harker Heights, the East Ward/West Ward elementary consolidation on Rancier Avenue and a new elementary school right behind the current Nolan Middle School on Florence Road in Killeen, the district broke ground on a new high school on Chaparral Road in south Killeen that is set to open in the fall of 2022. Maude Moore Wood Elementary School, not a bond project, opened for the 2019/2020 school year.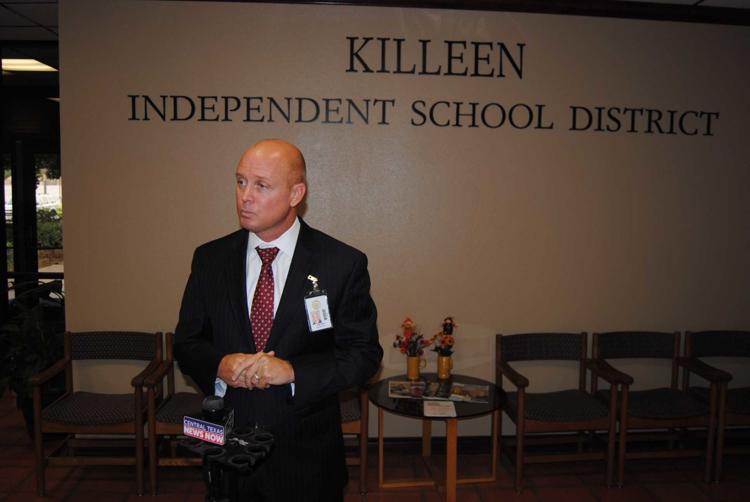 More construction projects could be on the horizon in 2020 with the potential approval of the $265 million bond that could go to voters in May 2020. The bond was first discussed in October, and the district picked members of a bond steering committee and organized four meetings in November and December. By the fourth meeting, a recommendation was approved by the committee to be presented to the board of trustees for approval in January. Like 2018, the district picked the committee and presented projects to it. Unlike 2018, at least three bond committee members criticized the district, saying it seemed like the district was steering the bond committee to recommend a bond and the projects that would be on it.
The committee's recommendation includes two new elementary schools, the rebuilding of Harker Heights and Peebles elementary schools, the renovation of Ellison High School and upgrades to the athletic stadiums at Ellison, Harker Heights and Shoemaker high schools. The upgrades to the stadiums would be considered in a separate bond issue during the election if they are approved by the board.