It's a sprint to the finish for Killeen Independent School District seniors, many of whom will be heading to college after one more semester of high school. But in actuality, college preparations often begin in their junior year with college entrance exams, and should be on students' minds even earlier than that.
The U.S. Department of Education advises parents and their children to start talking in middle school about careers. By high school, the word "goal" becomes common as students work toward their future.
"The college degree alone is not the goal; earning a degree should be done in alignment with a specific career goal," Taina Maya, chief communications and marketing officer at KISD, said in an email. "Some students are challenged with going to college without defining a career goal, so we encourage students to explore careers early."
She said that counselors advise students to research their career interests and make sure that college is required and also to get an idea of how in-demand that field might be in the future.
"College requires a significant amount of time, effort and money," she said.
Students who are jumping in without a clear goal in mind should concentrate on taking basic academic courses first.
"Devote some time and effort to exploring careers in the community, visit Workforce Solutions in Killeen, and meet with the career advisers on your college campus," Maya said.
The numbers
Of the 2,241 students who graduated from KISD in 2018, just over 45% were enrolled at a Texas college or university for the fall semester, according to a 2019 report by the Texas Higher Education Coordinating Board. Listed as "not found" were the remaining almost 55% of graduates.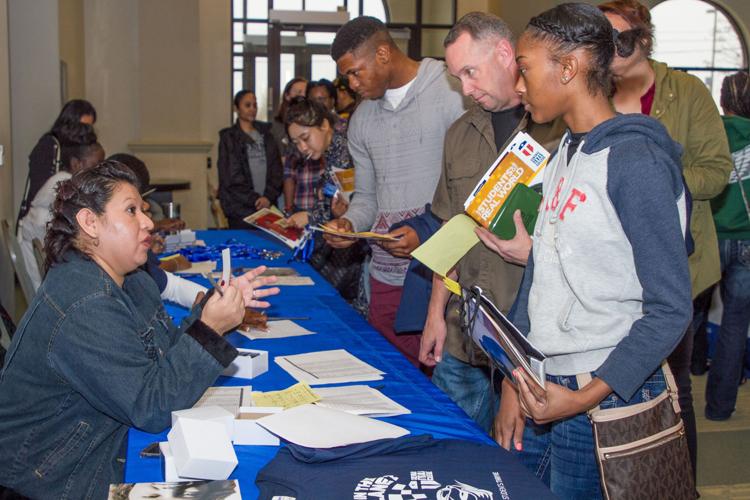 Of the 1,017 students who were enrolled at Texas colleges, many preferred to stay home. More than 40% or 412 graduates, enrolled at Central Texas College. Coming in second with 51 graduates, or 5%, was the University of Texas at Austin, just over an hour away from Killeen. The report lists Texas State University, Prairie View A&M University and the University of North Texas as rounding out the top five picks for KISD graduates that year.
"Some students are challenged with being away from home for the first time if they are going away for college," Maya said. "We're fortunate to be in an area within close proximity to several local colleges and universities."
So, where does the state fit in with the rest of the country?
"Texas ... lags other states in sending students to college directly from high school — 52% compared to the national average of 67%," according to the coordinating board's 2019 report.
About 31% of Texans have a bachelor's degree by age 34, putting Texas at 34th in the nation, according to the report.
A squadron of counselors
Changing those statistics starts in public schools, which is why KISD says it has a squadron of 35 counselors in the trenches to help guide students as they make life-altering decisions.
KISD offers help for those who are seeking post-secondary education, whether bound for a junior or four-year college or technical school.
Six counselors staff each of the district's four comprehensive high school campuses: Ellison, Killeen, Harker Heights and Shoemaker high schools. Four counselors help out at Early College High School; Gateway has one counselor and the Career Center has four counselors; and Pathways Academic Campus has two counselors, according to the KISD website and Maya. Registrars complete the counseling center staffs at most campuses.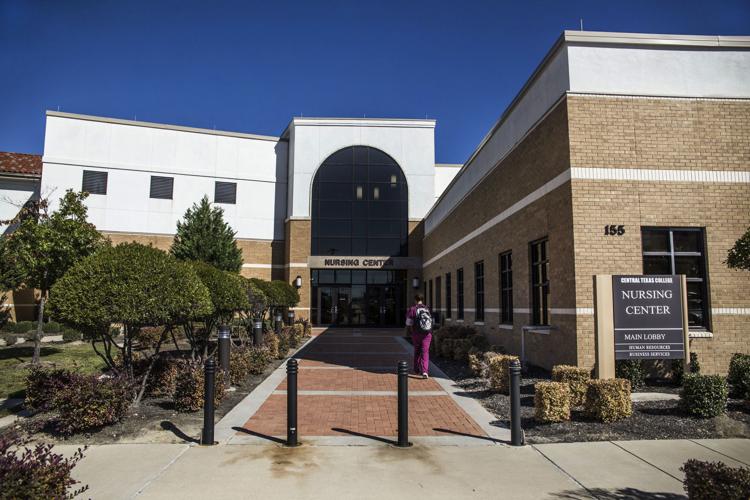 "Student-counselor ratios vary by school depending on the school's enrollment," Maya said. Each student is assigned a counselor upon high school enrollment.
"Campus counselors provide financial aid information, including grants, loans, and scholarships to students," Maya said. Four financial aid events are hosted every year, starting in November, to help students with their Free Application for Federal Student Aid, or FAFSA, scholarship essays and to learn about all the types of aid available.
Money, money, money
Figure it out early, early, early.
"The financial commitment for college is always challenging," Maya said. "Completing your FAFSA early is crucial."
Grant opportunities are limited and many colleges will automatically consider students for scholarships if they have completed their FAFSA, she said.
The FAFSA typically opens each year on Oct. 1.
Often overlooked are scholarships through organizations and foundations.
"Doing your research on scholarships and putting forth the effort to apply for multiple scholarships can really pay off," Maya said.
The district has several upcoming FAFSA and college planning events, all of which are in partnership with Texas A&M University-Central Texas:
Two events will be held at 6 p.m. at the KISD Career Center — one on Jan. 21 and another on Feb. 10.
The Academic Planning Fair at the Killeen Civic and Conference Center on 6 p.m. Jan. 23.