Students and professors say little warning was given prior to the closure of a for-profit college in Killeen and other cities Friday.
According to students of the Killeen campus, an email was sent out at 3:58 p.m. Friday afternoon informing students that Vista College's Killeen campus closed due to financial circumstances.
"Vista College has made the difficult decision to cease all operations effective with the close of Business on October 8th 2021," the email states. "Although we are in compliance with both accreditation and state/federal regulations we are unable to continue due to financial circumstances. We apologize for the sudden notice but due to unforeseen events we could not continue with the new term on Oct. 11th nor continue the current nursing term."
The email said the college would assist students in finding transfer programs for Vista College course credit, but as of Monday Vista College was inaccessible by phone. Vista College, 1001 S. Fort Hood St. in Killeen, could not be reached for comment Monday by email or through corporate or local phone numbers.
The college, with locations in Texas, Arkansas and New Mexico, specializes in healthcare, business, and technology trade certificates and associate degrees, according to the website. The for-profit college also has Texas campuses in Beaumont, Longview, College Station, El Paso which were all closed as of Friday.
Following the swift closure of Killeen's Vista College campus, local students expressed frustration, some citing an inability to reach school representatives to start the process of transferring to another college.
William Braunscheidel, an Army veteran from Killeen, was halfway through with his medical assistant course at Vista College when he received the shocking notice of the campus' closure Friday.
The veteran said he saw red warning flags earlier this school year when the college fired admissions, financial aid, and student and career services staff.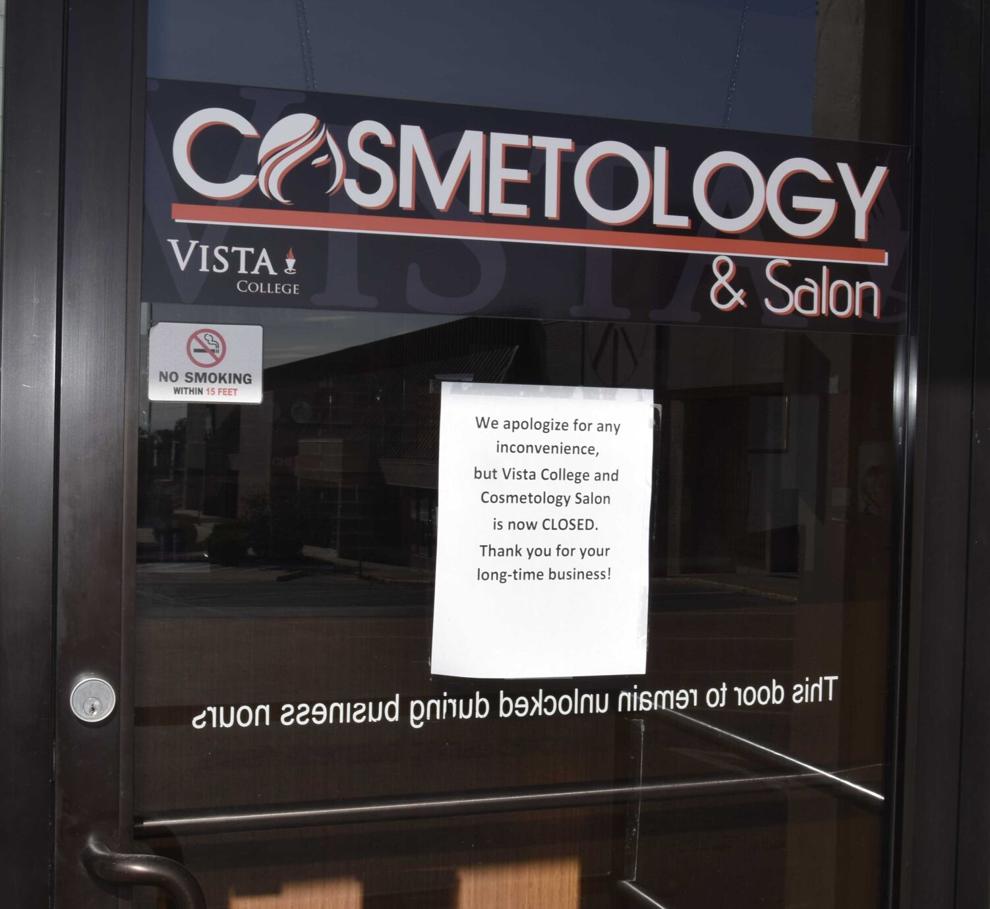 "What makes me upset is that I sat in that program on Monday and he (his professor) basically, to me, he lied to us. He said, 'Don't worry, we're not closing, you all will be able to finish your programs," he said.
Braunscheidel said he felt frustrated with how the college handled the closure, and unsure how he would be able to transfer his credit since the school's phone lines were not working Monday.
"You can't get a hold of anybody," he said. "You can't get any answers from anybody because all of their phones are disconnected."
After losing his job during the pandemic, the veteran said he decided to pursue a medical assistant career thanks to a Department of Veteran Affairs program geared towards getting pandemic-affected veterans back to work in high-demand jobs. Now, Braunscheidel said he wonders how he will get his VA and Pell Grant funding back from the failed institution.
Braunscheidel said the closure of Vista College leaves him timid to invest his VA funding in another for-profit college.
"The first question I'm going to ask the VA is, if we transfer somewhere else, how stable is that institution," he said.
Diamond Villalpando, of Killeen, took her final dental assistant class on Thursday with hopes to sit for the Registered Dental Assistant exam in the very near future, until the college closed down abruptly Friday.
"Some of us (students) just needed five more weeks, some of us just needed to take a test, and they shut the whole school down," Villalpando said Monday. "And they did it on a Friday at 4:30 in the afternoon knowing they're closed on Fridays and there was really nothing we could do."
Villalpando, a 4.0 student in multiple honors societies, said the school's conduct is not acceptable considering all the hard work she's put in over the past 10 months.
"This is so unfair for those of us who have worked extra hard to complete their program," she said.
Villalpando said she was told if she wanted to take her RDA exam she'd have to do so at another college and pay out-of-pocket more than $250 for an exam which was supposed to be covered in her college tuition.
"As of right now, we're at a stop because there's nothing we can do," she said.
The college's swift closure shocked campus staff as well.
Two adjunct Vista College business professors said they were unaware of the college's intent to close until they were notified Friday.
John Allen, a Vista College adjunct business professor of two years, said he was on a break from the college but had plans to come back for the next session until he received an automated call Friday informing him of the college's closure.
"I had taken a break, but I'll take a break and then see them again a couple classes later," he said. "I feel sorry for them."
Iascc Baca, a fellow adjunct business professor, said he is most concerned for his former students.
"For most of these students, they're adult students; and you know going to school is not easy with life and all the things that go along with it," he said.
Baca said he'd like to tell Vista College students to not give up.
"This is one of those obstacles in life that we have to overcome," he said. "Whenever we want to achieve our educational goals or be successful in our educational dreams, sometimes we have to just buckle down and overcome adversities."
Baca and Allen said the college should have given students prior notice of the school's impending closure.
"I know there are some students on their last month of school to get their associates degree," he said. "That's almost two years, and this program isn't easy. It's four days a week, 5:30 p.m. to 10 p.m. So they spend more time at school than they do with their families during the week, so this is just awful. It's just awful for the students."
The Killeen Vista College website was seen Monday still advertising the start of classes as Monday, Oct. 11.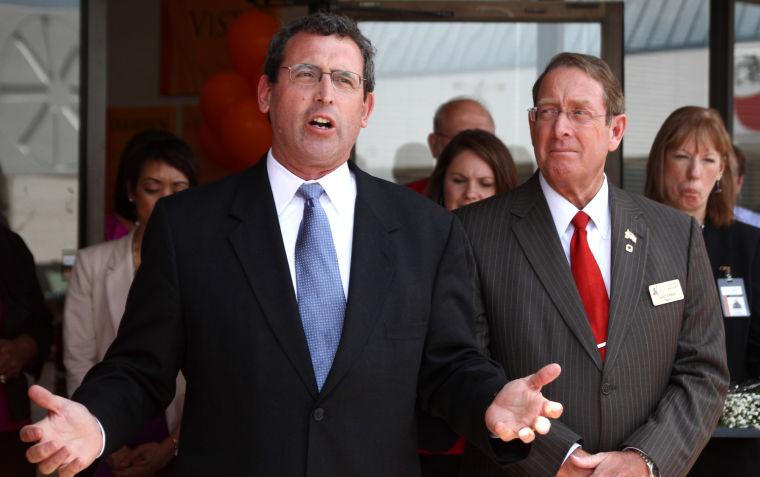 Vista College, headquartered in Richardson, is owned by Jim Tolbert, CEO of Education Future's Group, according to the group's website. As of Monday, the Herald was unable to reach anyone at Education Future's Group.
Vista College opened its Killeen campus in 2013.
Tolbert attended the campus' grand opening in 2013 speaking about the role of for-profit colleges in higher education, according to a Herald article at the time.
"There's room for all types of education in the community," Tolbert said in 2013.