Two hundred people received a free hot, holiday meal Tuesday during the 3rd Annual Community Thanksgiving Dinner hosted by Better Opportunities Shoemaker Students (BOSS) mentor group.
The Thanksgiving dinner took place between 1 and 5 p.m. Tuesday at the Shoemaker High School cafeteria in west Killeen.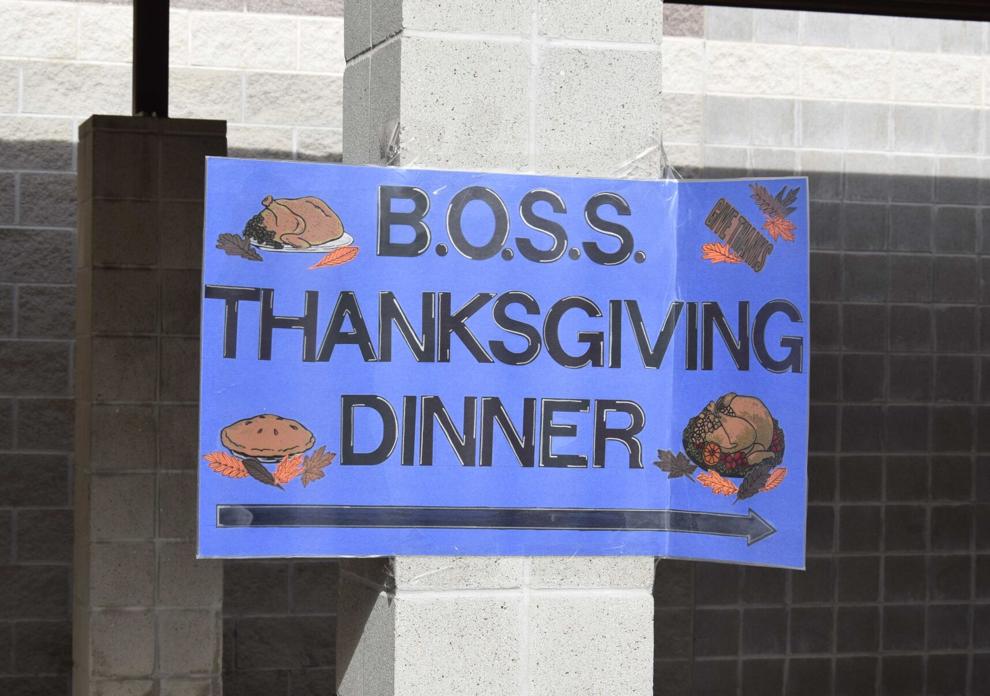 "By being a former student here, and familiar with this side of town, I know it's a need that needs to be addressed," Christopher Reeves, BOSS co-founder, said Tuesday about food insecurity.
According to the U.S. Department of Agriculture, more than 38 million people — including 12 million children — in the United States are food insecure, meaning there is a lack of consistent access to enough food to uphold a healthy life.
As a result of the COVID-19 pandemic, according to the nonprofit Feeding America, over 60 million Americans turned to food banks and community programs for nourishment during 2020.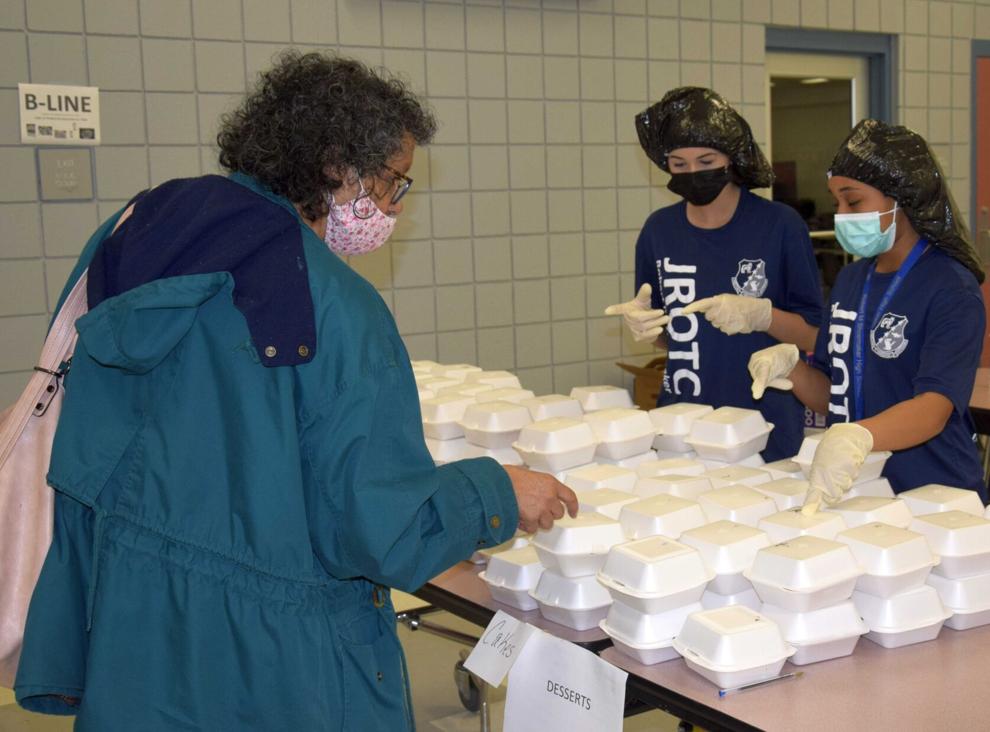 Shoemaker High School Principal Latisha Williams said food insecurity isn't unique to Shoemaker High.
"I think it's something we see at all the high schools," Williams said Tuesday. "Kids don't really want to talk about it, but if we see a need, then we try to fill that void."
Williams credited Reeves' mother, Leetha Reeves, a Shoemaker at-risk aide, with personally ensuring students and their families are fed during the holidays.
"She just got finished with gathering about 30 meals for 30 different kids, students and their families," Williams said. "This is just kind of what she does, and to open it up to the community is a wonderful thing."
Leetha and Christopher Reeves worked with a team of about 30 volunteers to guarantee the event ran smoothly Tuesday.
One of those volunteers, Adrian Sampson, a Killeen ISD elementary school counselor, said she enjoys assisting the Thanksgiving event annually.
"I feel the burning desire to give back to the community, because I'm in a helping profession and it's part of the nature of my character," Sampson said.
The Thanksgiving dinner, catered by Austin-based LTA catering, featured turkey, ham, macaroni and cheese, green beans, rolls and a dessert.
"Just giving somebody the opportunity to get a hot meal who may not have had that opportunity is always good," Christopher Reeves said.