Al Morris, a police detective at the time, was attending an auto theft workshop at a hotel across from Luby's Cafeteria on Central Texas Expressway in Killeen when he learned someone was shooting people inside the popular restaurant.
"I was coming back from lunch, and I walked up through the hotel there and heard (someone) say something was going on outside," said Morris, who retired as a detective for the Killeen Police Department and now lives now in Florence, 20 miles south of Killeen. "I went outside and talked to some lady. I asked her, 'What's going on?'
"She said, 'There's a guy in Luby's shooting and killing everybody.'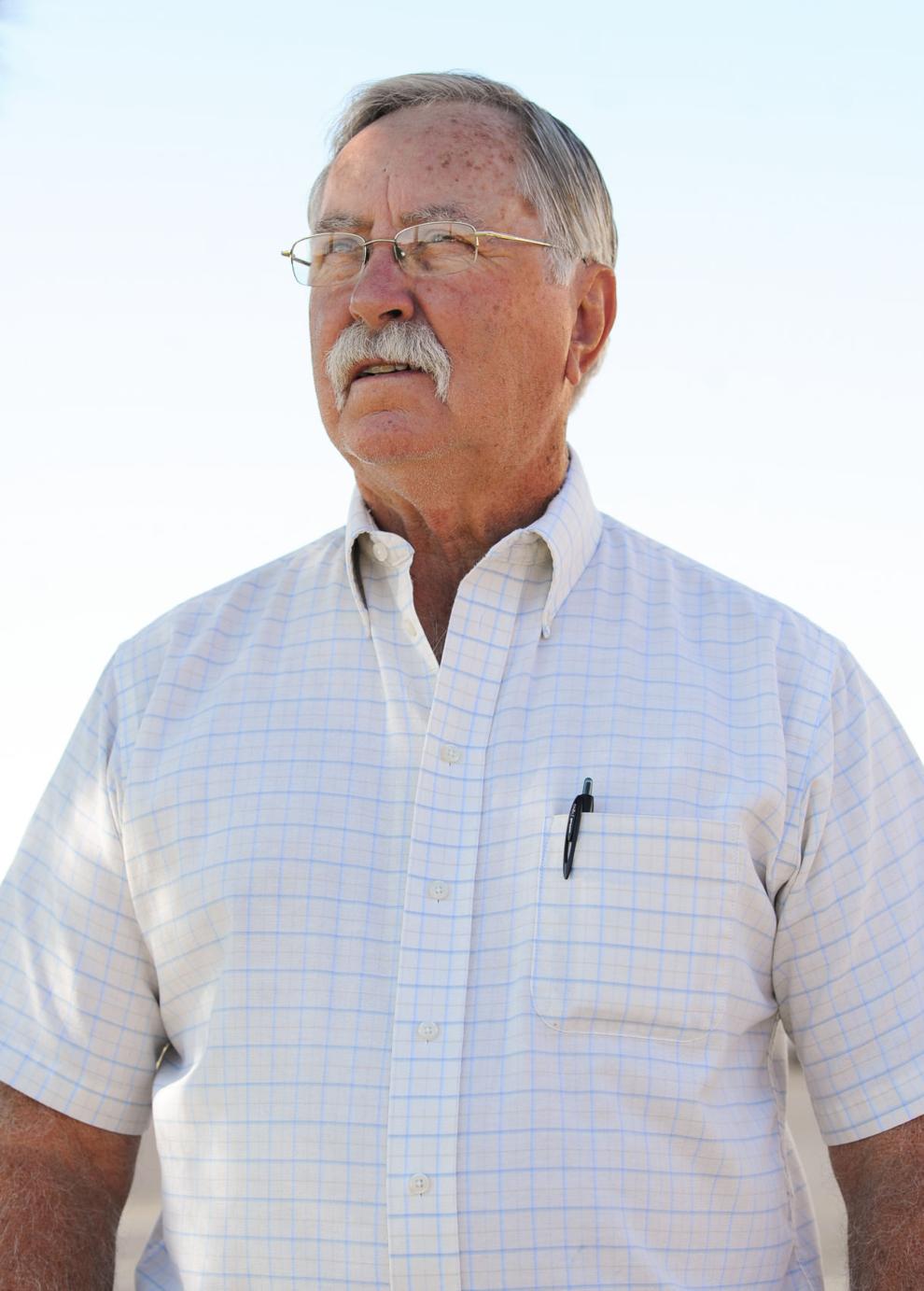 "I said, 'Oh, my God.' I didn't have my gun with me, so I went out to my truck and got it, and my walkie talkie. I ran over to Luby's and I could hear gunshots inside. I went around toward the front entrance and that's when I saw the pickup truck had drove into the business."
It was around 12:45 p.m. that day — Oct. 16, 1991 — when a man from Belton crashed his Ford Ranger pickup through a large plate glass window at the front of the cafeteria, scattering tables, chairs and customers. After his pickup came to rest in the middle of the front dining area, the man jumped out with two semiautomatic pistols and started firing.
"As I walked in there," Morris recalled, "I could hear (fellow officer) Ken Olson hollering at the guy, trying to get him to put his gun down, and he wouldn't do it.
"Ken was on the driver's side of the truck. I didn't see (fellow officer) Chuck Longwell, but he was over to my left, where you did your ordering, and he couldn't have seen the guy from there. But he was communicating with the dispatcher, so I called (on his radio) and asked what was going on.
"The dispatcher told me to stop talking because there was an emergency. She didn't know that I was there at Luby's. So I ended up going over on the right side of the pickup, and I could see (the gunman) back there where the bathroom was. I could see him dodge in and out, and Ken hollering at him.
"The guy came out and fired a round that went between us and through the windshield of the truck. I hollered at him again to put the gun down and give up. He said, 'No. I'm going to kill more motherf---ers.'"
More shots and words were exchanged, and Morris decided to try to get a better angle, so he edged around farther to the right. His new vantage point uncovered a grisly scene.
"I could see (dead) people laying on the floor. All the blood had almost run out of their face, because they were completely white.
"I crouched down and that's when I ran into Steve Ernst and his wife, Judy. She was holding her mother — I didn't know who she was at the time — and I reached down and touched the lady. Judy said to me, 'Is she gone?'
"I said, 'I'm afraid so.' Then I walked over there further and crouched down, and that's when I found who I learned later was Al Gratia (who died from his wound). He had been shot in the chest, and he said, 'I'm hurt bad.'
"I said, 'Let me see what's going on and we'll try and get you taken care of pretty quick here.'
"I was able to maneuver over a little bit further and I seen a bunch of other bodies. I got an angle over there where I could see the gunman and I fired at him a few more times, and apparently I hit him a couple of times. I asked him to give it up and he said, no."
Before one or more of Morris' shots found its target, Olson had also fired at least one round that struck the gunman, who by now was backed up into an alcove near the restrooms. Other than the shouting and sound of gunshots, the cafeteria was eerily quiet.
"I ran out of ammo," Morris said. "Ken said, 'In my truck, I've got more ammo.' So I went out and got into his truck, got some ammo and put it in my magazine. When I walked back in, that's when (the gunman) killed himself.
"Ken said, 'He shot himself.' Then I walked back there — we all did — and found him on the floor. I saw there was a bathroom, the ladies' restroom, and there were two or three women in there holding the door shut to keep anybody from coming in. He was trying to get into that bathroom and they were holding the door so he couldn't.
"I could see some of the rounds — I guess our rounds — had hit the wall pretty close to where they were at inside that bathroom. Thank God no civilians got hit by our rounds."
In the end, 23 people were killed and another 27 wounded. At that time, the Luby's shootings represented the worst mass murder in U.S. history.
Luby's officials were going to close the business but Killeen residents urged them to let it re-open, so as not to give the gunman a final victory. Five months after the shootings, the cafeteria opened back up and stayed open for nine more years before permanently closing in September 2000. The building now is occupied by a Chinese food restaurant.
Morris, meanwhile, says dealing with the aftermath of his ordeal was difficult and lasted a long time. He said being in a gun battle and seeing all those casualties caused flashbacks to his time in Vietnam, where he served from 1967 to 1968.
"It affected me quite a bit. I was a crew chief mechanic and door gunner on a Huey helicopter and I was involved in quite a few tough situations. I got shot down five times. I got a bullet through my shirt, but I never got wounded.
"I was there for a year, and a lot of that flashed back. The first month after Luby's, I had a constant VCR (videocassette recorder) in my head and all I could see were bodies laying on the floor.
"There were a lot of dreams at nighttime. Quite a few times I would be laying in bed, dreaming, and physically my body would jump completely out of the bed onto the floor. Sometimes I would find myself on the floor and my wife hollering at me, 'Honey, what's wrong?'
"I think a week after it happened, I was getting ready to go to work. We had another seminar at the hotel and when I woke up that morning, I started crying. It really bothered me, thinking about Vietnam and the stuff I seen there, and then this happened.
"People went in there that day to have a good time and then that happened.
"I didn't know any of the victims (personally) at all. When I was going through there, there was one lady that was laying dead on the floor and she looked almost like my ex-wife, who used to go there for lunch a lot. That shook me up. It was Bosses' Day and they ended up going to Red Lobster that day.
"There's a lot of talk these days about gun control. But maybe if more people had a gun there at Luby's, somebody could have stopped it."