It's been six years since Matthew Van Valkenburgh became Killeen's aviation director. Now, as he is set to retire at the end of this month, Van Valkenburgh recounts the local airport's past and its future.
Concerns about finance, food vendors and passenger numbers had circled the Killeen-Fort Hood Regional Airport on Clear Creek Road. Van Valkenburgh said things are looking up.
Passenger numbers increased at the airport served by American Airlines and United Airlines, a sandwich shop has opened at the terminal and the airport received a $3.3 million federal grant to build a new commercial hangar.
Van Valkenburgh said improvements at the airport included upgrading rental car wash facilities to increase the regional airport's revenue, and adding new businesses.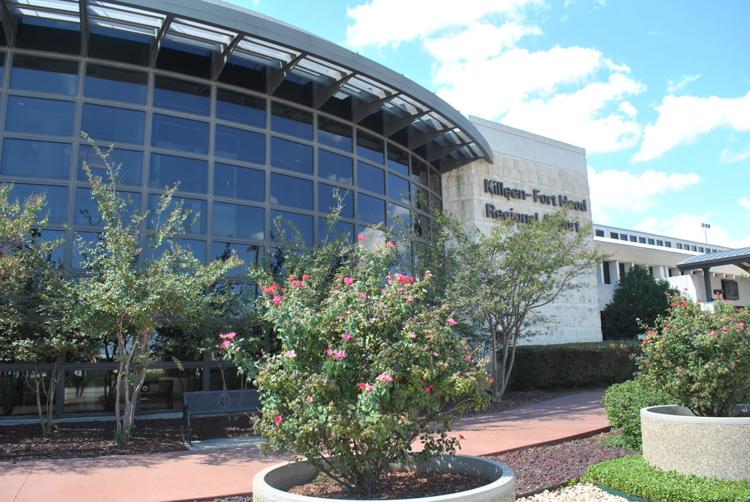 In February, the regional airport partnered with CSI Aviation, a New Mexico-based worldwide aviation services company with bases in Killeen and West Palm Beach, Florida. CSI will occupy part of the new hangar being built with the grant from the Federal Aviation Administration's Airport Improvement Program, city officials have said.
CSI provides air charter and aircraft leasing to corporations, athletic teams, political campaigns and government agencies, according to its website.
On Thursday, Killeen native Sean Mayberry made his way through the regional airport for what he calls his "regular flights."
Every three months, the Fluor Corporation employee flies overseas for his work as a commercial engineer.
He's been taking the flights since 2011.
For the next three months, the father of three will be in Dubai to help construct buildings.
"This is the start of my journey, if you will. I take my flights out of here to connect to Dallas," Mayberry said.
He said there were several times he hesitated to book a flight out of Killeen due to lack of amenities.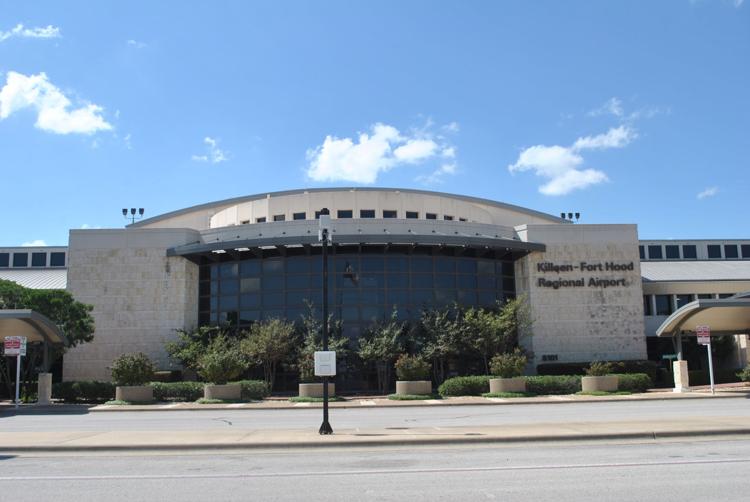 "I remember one point there was a bar, the bar left. There was no food vendors and that one year when Delta (Airlines) left," Mayberry said.
On Jan. 15, 2018, Atlanta-based Delta Airlines pulled out of the airport, stripping four incoming and outgoing flights from the daily rotation.
The reason for the Delta pullout was "a business decision nationwide to depart many small airports, (Killeen airport) was one of those which they departed," Van Valkenburgh said in an email Thursday.
Since the Delta departure, the airport experienced an increase in boardings. Van Valkenbugh said the increase was due to "more flights (from both United and American), larger aircraft, competitive air fares, (and) great customer service."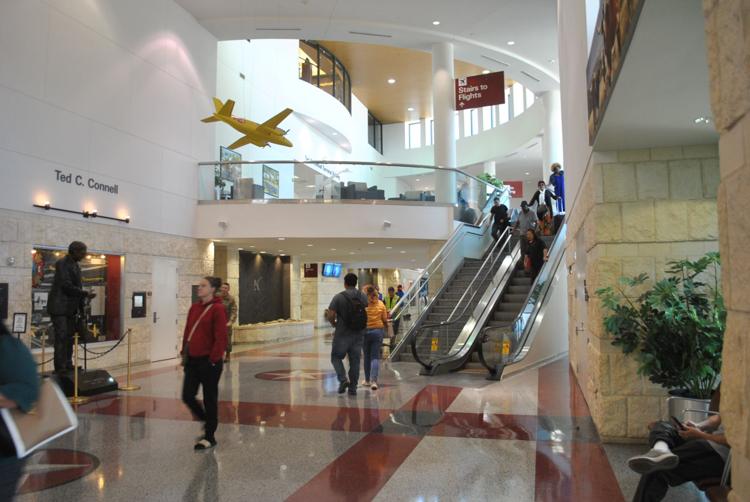 In 2017, the airport had 129,798 passengers boarding airplanes and 131,745 passengers departing airplanes. In 2018, the airport experienced 131,313 and 134,349, respectively.
As of August 2019, there were 95,250 and 95,224 for this year. City staff did not have September numbers on Friday.
Van Valkenburgh said the department is "always looking for additional air service."
"While not adding an additional airline, we have added additional flights from our existing airline partners, American (Airlines) and United (Airlines), as well as each providing larger aircraft to serve our market," he said in last week's email, adding that staff has attended air service development conferences and has met with airlines.
While there is a rise in activity, Van Valkenburgh said the airport will continue to address competition with Austin-Bergstrom International Airport, 73 miles to the south.
To date, the regional airport has no advertising or promotional agreements and its website "is in transition," and not in use.
Hilary Shine, the city's communications director said in an email the aviation department is looking at options "to maximize the return on investment and to find a process that assists in quantifying results."
The website has been down for one month and staff is in the process of "redesigning to be more workable and user friendly," Shine said.
Longtime couple Cynthia Dublin and Charles Ezeakiel sat at the latest business at the airport, Blimpie Subs and Sandwiches. The restaurant set up shop in early May at the food court, according to an employee.
"I remember one time there was nothing here. It was horrible," Dublin said. "How can you have an airport without food?"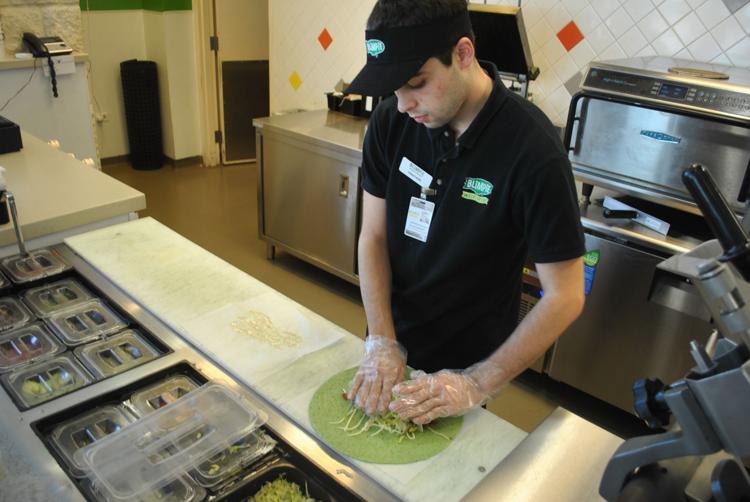 There have been several food and beverage vendors at the regional airport, but not at Skylark which mostly caters to privately owned planes.
Previous vendors at the regional airport were a chain coffee shop and a Subway, which both left in 2018.
Van Valkenburgh said the restaurant opens one hour before the first flight and "will stay open late to accommodate late arrivals as necessary."
The city's aviation department director oversees the regional airport and Skylark Field, a city-owned, public-use airport on Stonetree Drive.
For fiscal year 2020, both airports have increased funds in their budgets and soon will have new leadership.
In FY 2019, the regional airport had $2.6 million in its budget, and in FY 2020 it has $3.2 million. Skylark has a $393,000 budget this fiscal year.
Van Valkenburgh, who has three weeks left as the department's top gun, is confident of its future.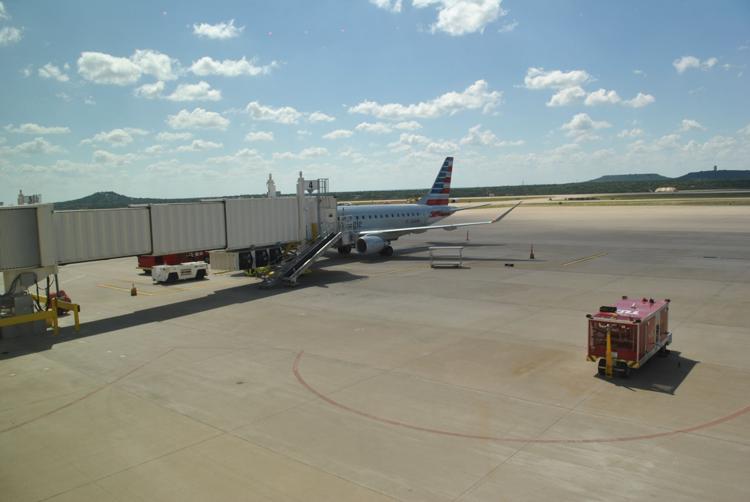 "New business, increasing revenues, master plans completed for both airports, hangars construction at both airports are some of the positives and future indicators that staff has accomplished," he said.