The attorney for a family of a Killeen man who was shot and killed during a no-knock raid last year said he has filed a federal civil rights lawsuit against the city of Killeen and three Killeen Police Department officers who he said fired their weapons during the incident.
James Scott Reed, 40, was killed on Feb. 27, 2019, during a no-knock SWAT raid at Reed's house at 215 W. Hallmark Ave.
"There's just no question that there was no lawful reason for them to have to kill James Scott Reed," Dallas attorney Daryl Washington told the Herald on Wednesday. "There are so many missing pieces and inconsistencies that we found with the case during our investigation."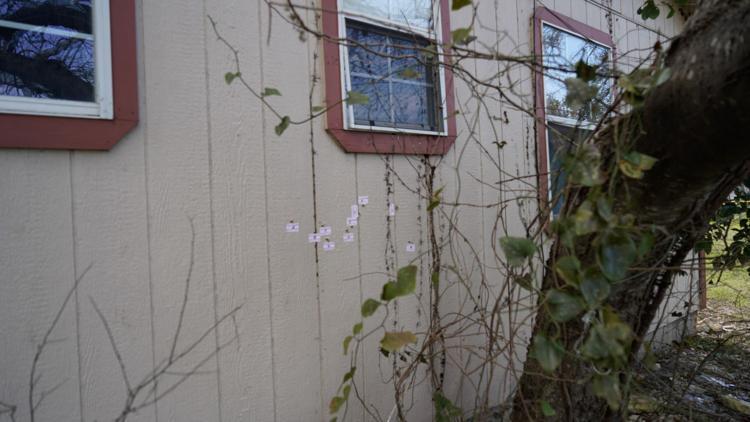 The suit is being filed in U.S. District Court, Western District of Texas. Court documents were not available by press time, but Washington said it was filed as a federal civil rights claim alleging excessive force and conspiracy.
Washington said that three officers fired their weapons. Based on a heavily redacted report from the Texas Department of Public Safety, the Herald reported previously that two officers fired on the house, but Washington said that three officers are named in the lawsuit.
The Herald contacted the city for comment on Wednesday.
"The City of Killeen does not comment on pending litigation," said Hilary Shine, executive director of communications.
James Reed's sister, Jumeka Reed, told the Herald Wednesday that her family is grateful for the new information that was uncovered.
"We're excited about this and we feel like this a step moving forward, especially with the new information we have," she said. "The officers' statements contradict the evidence. There are a lot of things that don't make sense. We still want more charges pressed."
Washington pointed out that KPD has faced some backlash regarding its use of no-knock warrants.
"This was another example of a poorly planned no-knock warrant," Washington said.
He said that officers did not write their statements on the day of the incident; rather, statements were taken later.
"They were allowed to go home and get their stories together," Washington said.
The family has questioned the lack of a gunshot residue test on Reed.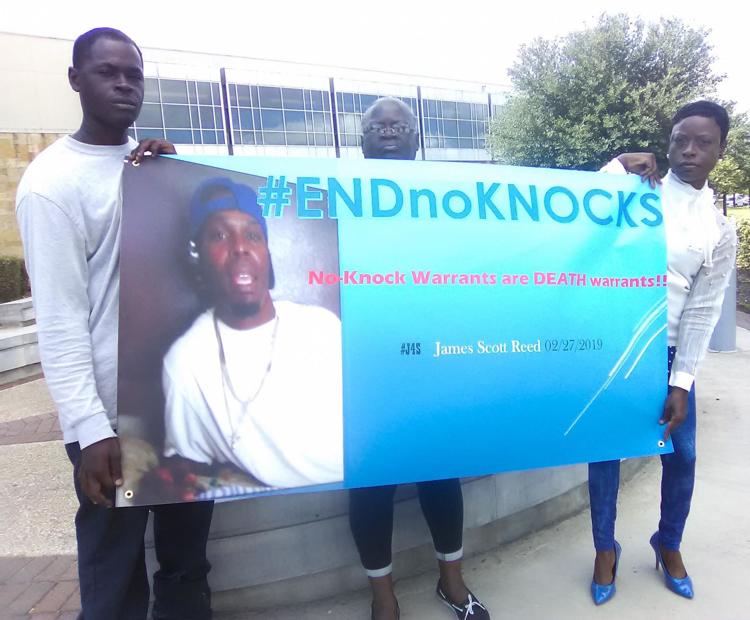 "In their attempt to try to justify the reasons why they shot Mr. Reed, officers said they saw him pointing a gun out of a window, but that makes no sense because you can't point a gun out of a closed window," Washington said. "They indicated that he fired three or four times, but there's no evidence of that whatsoever. None. That gun had not been fired."
Washington said he thinks that officers heard the gunfire of the one officer who was indicted and then his fellow officers reacted.
The officer who was indicted, Anthony Ryan Custance, pleaded guilty last year and was sentenced to six years of deferred adjudication probation for tampering or fabricating evidence, a third-degree felony. Custance, who later resigned from KPD, fired at the back of the house and did not strike Reed, police said.
Custance initially denied firing the shots, leading to the tampering with evidence charge, police said.
A grand jury in June declined to indict an unnamed KPD officer, who also fired shots during the incident, in connection with any crime.
"It should never have happened the way it happened," Washington said of the no-knock warrant.
He said that Reed was armed with a weapon because he had been the victim of a drive-by shooting just a week prior to the raid.
"Mr. Reed called Killeen police to investigate, so they were well aware that somebody had just shot up his house and that (Reed) already was on high alert," Washington said.
Custance had to surrender his Texas Commission on Law Enforcement license, effectively ending his law enforcement career.
He has since moved from Bell County but he will have to report to a probation officer in the county in which he lives. Custance also had to surrender his firearms and refrain from drinking alcohol, as well as take a class to help him understand his actions.