Seats in several area counties will be on the March 3 primary ballot with a Justice of the Peace position in Bell County among the most hotly contested.
For the first time this primary season, voters can now vote at any county polling place on Election Day, as they have done for early voting.
The secretary of state approved the change this year after Bell County met its three main requirements: use an electronic voting system; have an electronic voter registration list for instant verification; and hold a public hearing.
Here are the open seats and candidates in several area counties.
BELL COUNTY
Justice of the Peace, Precinct 4, Place 1
There are candidates from both parties for Precinct 4, Place 1, justice of the peace.
On the Democrat side, Killeen Councilman Gregory Johnson is challenging incumbent Daryl Peters for his JP position.
Johnson, a Waco native, is a U.S. Army veteran and small business owner with over 18 years of experience in business management, community development and public policy, according to his campaign website.
He is currently serving his second term on the Killeen City Council. He also currently serves on the Killeen – Temple Metropolitan Planning Organization, Central Texas Council of Governments and the Development District of Central Texas.
In addition, Johnson has served in leadership roles with several nonprofits and trade organizations including the Killeen Planning and Zoning Commission, Killeen Housing Authority, president of the Apartment Association of Central Texas and the Texas Army National Guard where he deployed overseas to Kosovo in support of Operation Enduring Freedom.
Peters was appointed by the Bell County Commissioners Court in the spring to serve the two years remaining in former Justice of the Peace Claudia Brown's term. A jury trial removed Brown from her position.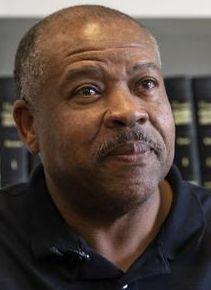 Three Republicans are hoping to retake the seat for the GOP: Michael Keefe, Chet Southworth and Hal Butchart.
According to Keefe's social media, he has "decades of law enforcement experience with the Killeen Police Department."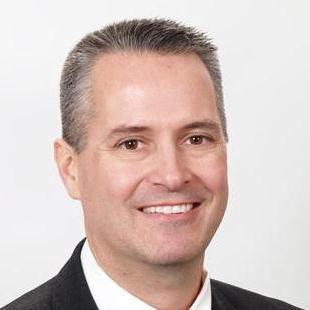 "Michael was a Lieutenant and Commander of the Organized Crime Division, Special Weapons and Tactics Team, Criminal Investigations Division, and Patrol Division," his campaign Facebook site bio said.
Southworth is an attorney with the Law Offices of Gregory K. Simmons with offices in Killeen and Gatesville.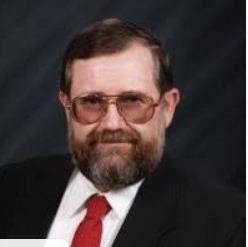 According to the law office website, Southworth is also a Navy veteran — having served within the Navy's nuclear engineering Directorate for 20 years.
He also served as a Code Enforcement Supervisor for the City of Killeen for 9 years.
Butchart is a retired Army lieutenant colonel and former Killeen City Council and mayoral candidate.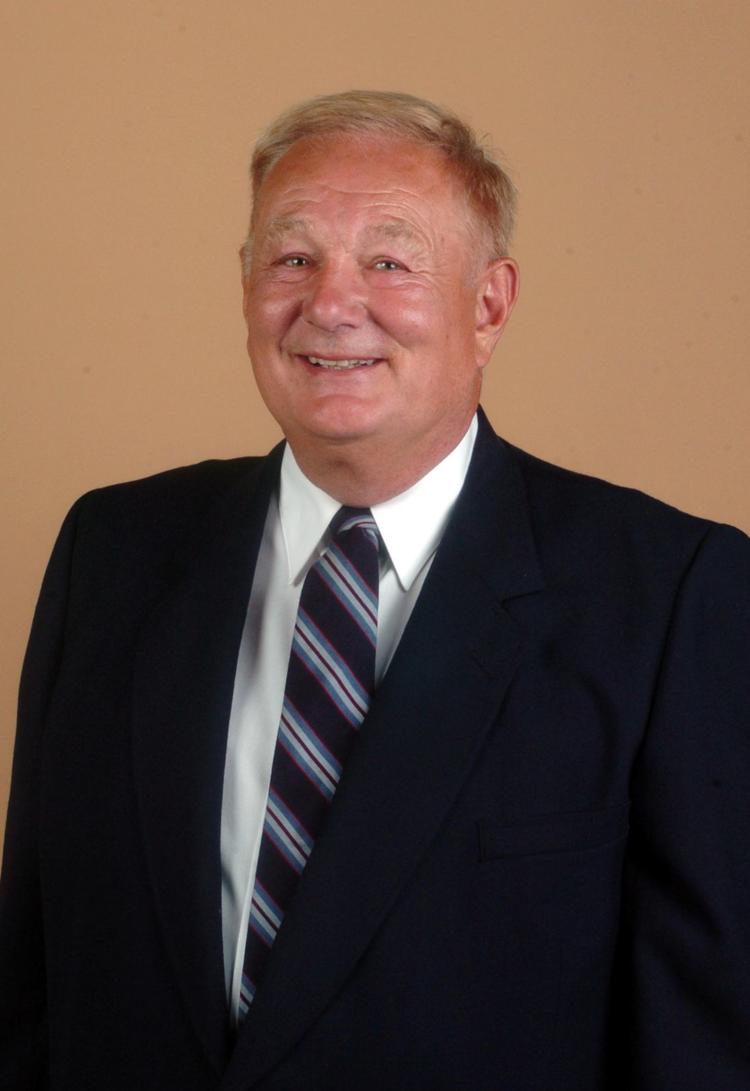 According to his former Killeen mayoral campaign social media, he is also business owner and "like many of you have decided to make Killeen my home."
The primary race for the JP position will be March 3, according to the Bell County election office. The winner of the Nov. 3 general election will begin the term in January 2021.
There are five people running for an open race to be the Precinct 4 constable — a position that comes with an annual salary of $63,115. The current man on the post, Edd Melton is retiring after seven terms and 30 years of service.
Republicans AJ Torres and Michael Copeland are hoping to keep the Precinct 4 constable seat with their party.
Democrats Calvin Brow, Martha Dominguez and Louie Minor are running for the seat.
For county's top cop, Killeen Police Detective Fred Harris is challenging current Bell County Sheriff Eddy Lange in the GOP primary to be the county's top cop.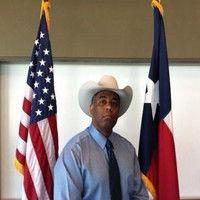 Harris is running as a Republican.
According to Harris' Facebook page, he describes himself as a "conservative with over 20 years of experience in law enforcement and over a decade of Texas State Corrections."
"Experience matters with over 30 years of public service in the criminal justice field," his page writes.
Lange is seeking his third term as sheriff.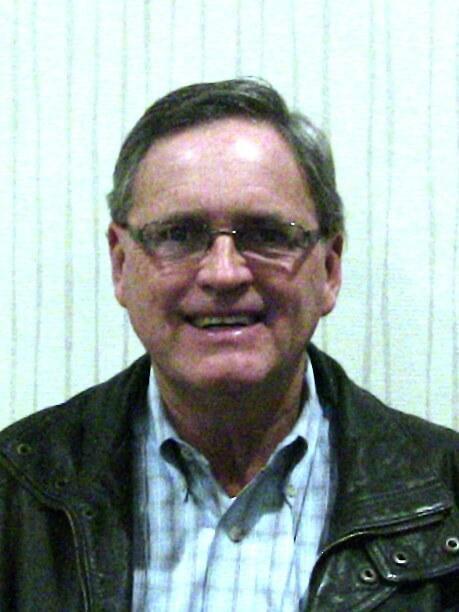 He was first elected in 2012 and, before then, he represented Precinct 3 on the Commissioners Court. He also served four terms as a justice of the peace for Precinct 3.
Having a challenger doesn't faze Lange, he previously told the Telegram. He said in August he welcomed any challengers.
The four-year term comes with a annual salary of $108,843.
There are 11 incumbents — all Republicans — who will go unopposed in the March 3 primaries and the Nov. 3 election in Bell County.
Bell County Attorney Jm Nichols
Precinct 1 Commissioner Russell Schneider
Precinct 3 Commissioner Bill Schumann
Precinct 3, Place 1, Justice of the Peace David Barfield
Precinct 1 Constable Pat Duffield
Precinct 2 Constable Rolly Correa
Judge John Gauntt of the 27th District Court
Judge Jack Jones of the 27th District Court
District Attorney Henry Garza
Republican Precinct 3 constable Devin Rosenthal
These incumbents will likely earn the office they are seeking — unless a write-in candidate takes on a challenge in the fall.
Coryell County Positions Open for Election
The following have terms that will expire this year:
County Attorney: Brandon Belt, who is seeking reelection and is unopposed
Sheriff: Scott Williams, who is seeking reelection
Opposition: Roger Hammack
Tax Assessor Collector: Justin Carothers, who is seeking reelection and is unopposed
Commissioner, Precinct 1: Kyle Matthews, who is seeking reelection and is unopposed
Commissioner, Precinct 3: Don Jones, who has not filed to run for reelection. Candidates:
Constable, Precinct 1: Guy Beveridge, who is seeking reelection and is unopposed
Constable, Precinct 2: Shawn Camp, who is seeking reelection
Constable, Precinct 3: Dewey Jones, who is running for Commissioner, Precinct 3
Constable, Precinct 4: Teddy Brock, who is seeking reelection and is unopposed
Lampasas County Positions Open for Election
Here are the open positions in Lampasas County.
County Attorney: John Greenwood, who is seeking reelection and is unopposed
Sheriff: Jess Ramos, who is seeking reelection and is unopposed
Tax Assessor Collector: Betty Salinas, who is seeking reelection and is unopposed
County Commissioner, Precinct 1: Bobby Carroll, who is seeking reelection and is unopposed
County Commissioner, Precinct 3: Lewis Bridges, who is seeking reelection and is unopposed
County Constable, Precinct 1: Dennis James, who is seeking reelection and is unopposed
County Constable, Precincts 2 and 3: John Harris, who is seeking reelection
Opposition: Misty Maldonado
County Constable, Precinct 4: Gilbert Esparza, who is not an incumbent