A citywide boil-order was still in effect Monday, nearly a week after water officials discovered low chlorine levels in Killeen's drinking water.
City, state and water district officials were still working Monday to identify the problem and flush the city's water infrastructure in an effort meet state standards and end the boil-water order, which is impacting nearly all Killeen homes, schools and businesses — anyone who gets a Killeen water bill or taps into the city's drinking water system
The Bell County Water Control and Improvement District No. 1 "has shifted its water chlorine conversion focus from the City of Killeen's five elevated storage tanks (ESTs), to points further out in the distribution system," city officials said in an updated news release at 11:30 a.m. Monday. "Flushing and sampling at this site will continue today amid a boil water notice (BWN) that was issued by the City of Killeen on Oct. 19."
The water is safe to bath with as long as it is not consumed, city officials said. It should be boiled for at least two minutes prior to drinking to kill any potential bacteria in the water. A small amount of chlorine is added to drinking water in order to kill bacteria that may be harmful.
State officials with the Texas Commission on Environmental Quality have been working with WCID-1, Killeen officials and surrounding cities throughout the weekend on a chlorine conversion in the WCID water system. TCEQ officials were still on site Monday offering assistance with the process.
"The City's crews worked 24/7 this past weekend and we are awaiting TCEQ guidance on how to proceed," the news release said. "TCEQ had hoped to provide a better timeline by the end of today, although the four-person team does not have all information needed yet, so the City is on standby. This is an intricate system and process, therefore the team wants to have all data before releasing targeted dates and times."
Meanwhile, online at least, frustrations have boiled over as Killeen residents questioned how and why this happened.
"Regardless if we are still using the water for everything but consumption, it's still a big inconvenience! If its not 100% functional then we shouldn't have to pay 100% of the bill. And this happens way too often. Get it together city of Killeen!," Karen Fay wrote on the city's Facebook page on Sunday.
Killeen water bills were in the crosshairs for many residents last weekend after they noticed an increase on their bills this month due annual increases in the water and sewer rate, and to street maintenance fees that are collected on the monthly water bills.
Earlier this year, the Killeen City Council voted to increase street maintenance fees from $1.70 to $10 per month in an effort to provide more money to repair city roads in Killeen. The City Council also approved a measure to increase the water and sewer rate, as well as commercial solid waste rates for the 2022 fiscal year. The increase in fees and rates began Oct. 1.
"The city doesn't do their basic jobs, but requests us to pay even more for our suffering that they caused. Time to think," Misong Thompson said on the city's Facebook page Sunday.
Some residents, like Myria Myria, thanked officials for providing daily updates.
"Thank Yall for the Update," she said after Monday's update on the city's Facebook.
But most comments seem to grow increasingly frustrated at the situation.
"Lost faith in Killeen leadership," Rhonda Robertson said on the city's Facebook page.
Some businesses — and their employees — have been hit especially hard. The Herald has seen at least two — Ducth Bros. Coffee on Stan Schlueter Loop and Sonic Drive-in on South W.S. Young Drive — temporarily close down. Both had posted signs they closed because of the boil-water order.
Countless other restaurants have posted signs that they have limited drink items available because of it.
"Do we have an estimate yet on when we can drink the water again? We have lots of local businesses shutting down," Chris Colvin said the city's Facebook page Monday.
In Monday's news release, city officials pointed out: "The water system issues are not isolated to the City of Killeen, as WCID provides wholesale water service to the cities of Belton, Copperas Cove, Killeen, Harker Heights, Nolanville and the Fort Hood Military Reservation."
However, only Killeen's chlorine levels reached an amount low enough to induce a boil-water notice.
WCID-1 officials have said the water samples at their treatment plants — at lakes Belton and Stillhouse Hollow — have been fine.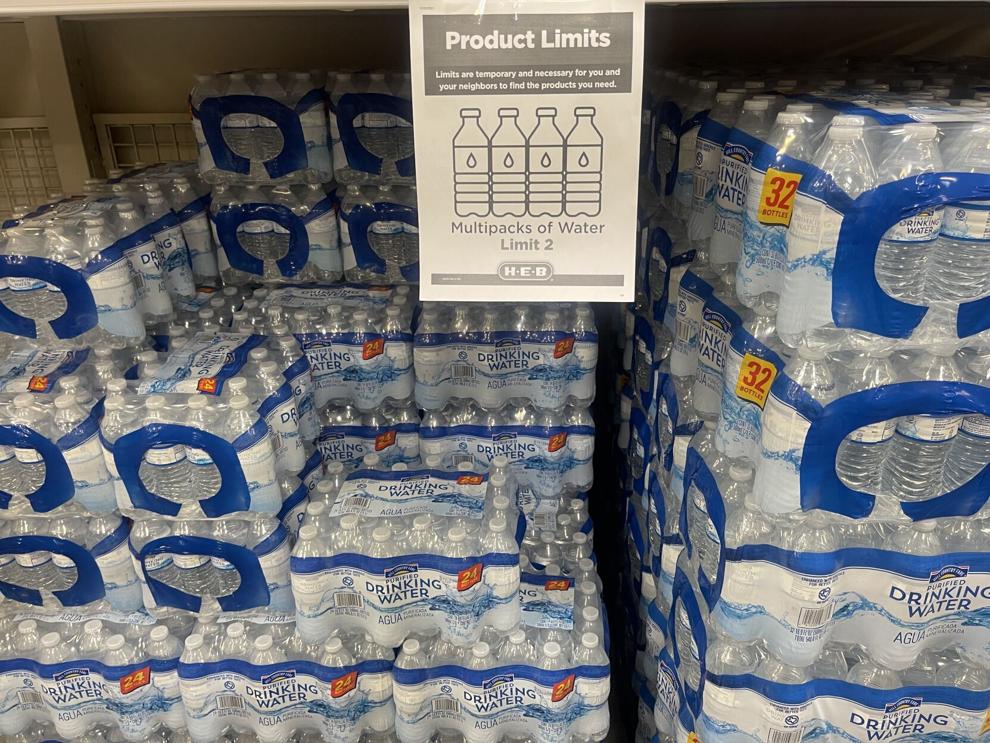 "WCID is implementing a temporary disinfectant conversion from chloramines (chlorine and ammonia) to free chlorine to maintain the system and water quality — a process they say will continue through Nov. 21. During this time, customers in all areas may experience taste and odor changes associated with temporary disinfectant conversion," according to city's the news release. "The City of Killeen issued the city-wide BWN (boil-water notice) after our daily and quarterly testing found chlorine residuals below TCEQ guidelines in certain samples. Monthly testing also occurs regularly. Once the recent samples are sent to a lab, the 24-hour testing will begin. Per State law, the BWN notice cannot be lifted until the lab finds the samples acceptable."
"As we enter into the sixth day of the boil water notice, please be reminded that the health and safety of our citizens is always a priority," according to the city. "A video interview with updates from the Department of Public Works will be available this afternoon on our City of Killeen YouTube channel and social media platforms for citizens to view."