Just three weeks after Winter Storm Landon, Killeen-area residents are experiencing déjà vu as they prepare once again for wintry, icy, possibly dangerous weather.
Public entities from Copperas Cove to Harker Heights will have adjusted hours Thursday to allow for the incoming winter storm which is expected to drop between 0.10 and 0.25 inches of icy precipitation.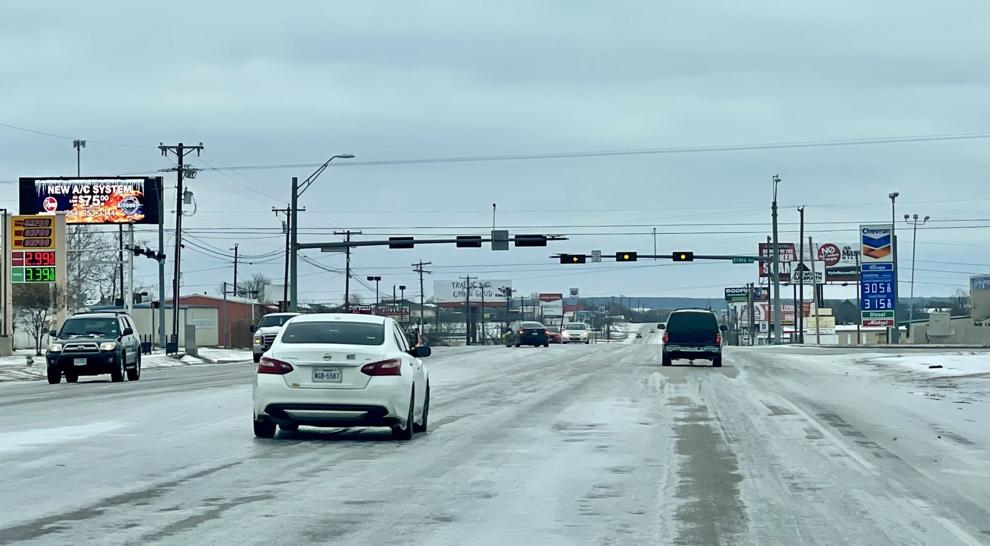 According to the National Weather Service, the Killeen-Fort Hood area remains under a winter weather advisory through 6 p.m. Thursday with freezing rain forecast to begin about 1 a.m. and last until 10 a.m.
Temperatures are forecast to stay below freezing Thursday until about 11 a.m. Wednesday evening, Killeen was a chilly 27 degrees, but it felt like 16 degrees, according to The Weather Channel. The freezing temperature swing was in stark contrast to the spring-like weather residents experienced Tuesday.
The city of Killeen said all city offices, the Family Recreation Center, and Lions Club Park Senior Center would open two hours later than normal Thursday. Trash collection will continue as scheduled Thursday, the city said, but with a two-hour delay.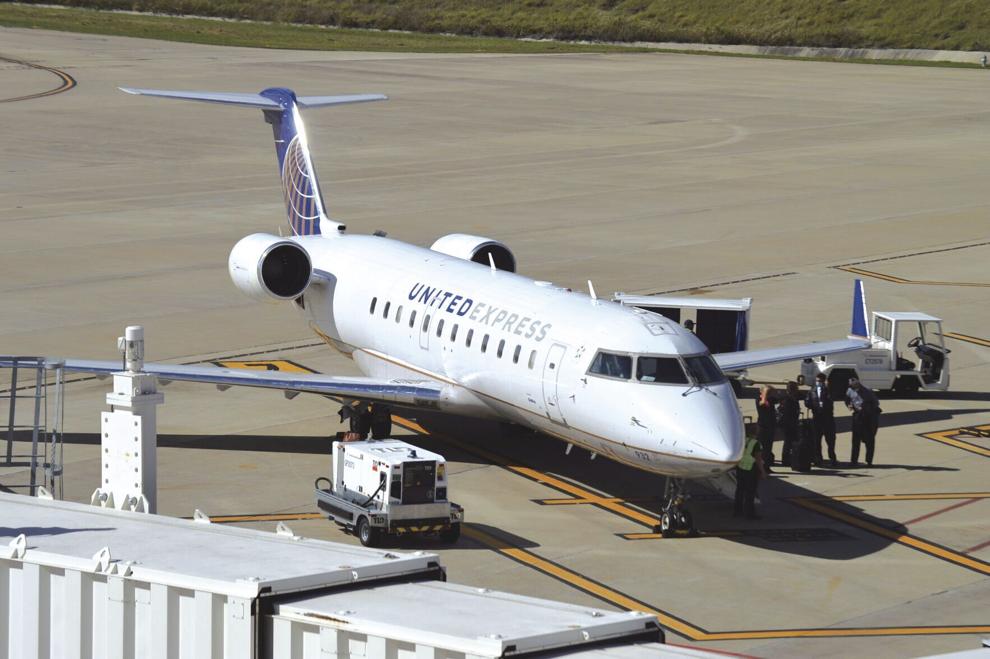 Killeen flights at the Killeen-Fort Hood Regional Airport were canceled Wednesday because of inclement winter weather in Dallas.
Officials with the Texas Department of Transportation announced Wednesday that it had begun 24-hour "winter weather operations" including retreating problem areas and structures, pretreating additional roadways and performing deicing operations as needed, according to a news release.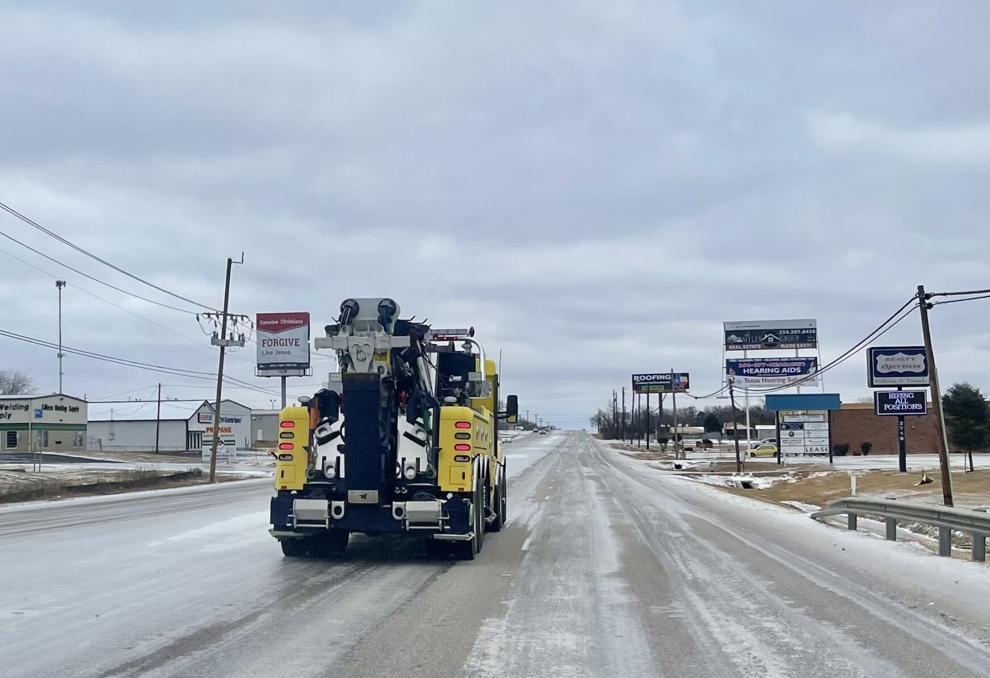 Maintenance personnel with TxDOT's Waco District are monitoring weather conditions and will adjust operations as warranted.
Motorists are encouraged to stay at least 200 feet from TxDOT trucks as they treat the roadways.
The second of two Killeen community planning meetings is scheduled to be held virtually via Zoom Thursday at 6 p.m., according to a news release. The link, passcode and ID are available on the city's website and social media channels.
"The community is asked to participate, so the Community Development Advisory Committee can gain public input in development of the Fiscal Year 2023 Annual Action Plan and prioritize community needs and disbursement of federal U.S. Department of Housing and Urban Development (HUD) funds," the release said.
Temperatures this morning and overnight into Friday will be well below freezing, meaning those outside for prolonged periods of time may be at risk for hypothermia. Hypothermia can occur when a person's body temperature falls below 95 degrees, according to the CDC.
The following is a list of Killeen warming shelters:
Rosa Hereford Community Center, 2201 E Veterans Memorial Blvd., will be open until 8 a.m. this morning.
Moss Rose Center, 1103 E. Avenue E will be open Thursday at 6 p.m. through Friday at 9 a.m. If no one utilizes the service by 11:30 p.m., the warming center will close.
The city of Harker Heights is also opening a warming center, although the city did not publicize its location. For those needing a warming center or for other non-emergency calls, contact the Harker Heights Police Department at 254-953-5400, then select Option #1.
Fort Hood authorized "delayed reporting" Thursday in light of the unexpected winter conditions.
"All units will cancel physical training and no road guards will man intersections on post during that time period," a Fort Hood news release stated Wednesday. "Department of the Army Civilians will report to work no earlier than 9 a.m. Soldiers and Airmen will report to work no earlier than 10 a.m. Commanders may decide to have soldiers report earlier for mission requirements. Contract personnel should contact their program manager for report times."
Emergency essential personnel will report as normal, in coordination with their supervisor, the release stated.
The Fort Hood Child Development Center will open for mission essential personnel at 5:30 a.m. All other CYS child care programs (SAC and CDC) will open at 8 a.m. Fort Hood officials encouraged employees to monitor local news stations and https://home.army.mil/hood/index.php for the latest updates on the weather and to use extreme caution while on area roads.
Those with morning doctor appointments scheduled before 10 a.m. at the Carl R. Darnall Army Medical Center will be rescheduled, officials said in a news release Wednesday.
The laboratory and pharmacy will open at 10:00 a.m., and the surgery clinic will open at 9:30 a.m., officials said. Appointments after 10 a.m. will remain scheduled weather permitting.
"The hospital team appreciates your patience as it attempts to prepare for inclement weather and to help keep staff and beneficiaries safe," the release stated.
The Killeen Independent School District said schools and district offices would open two hours later than normal Thursday.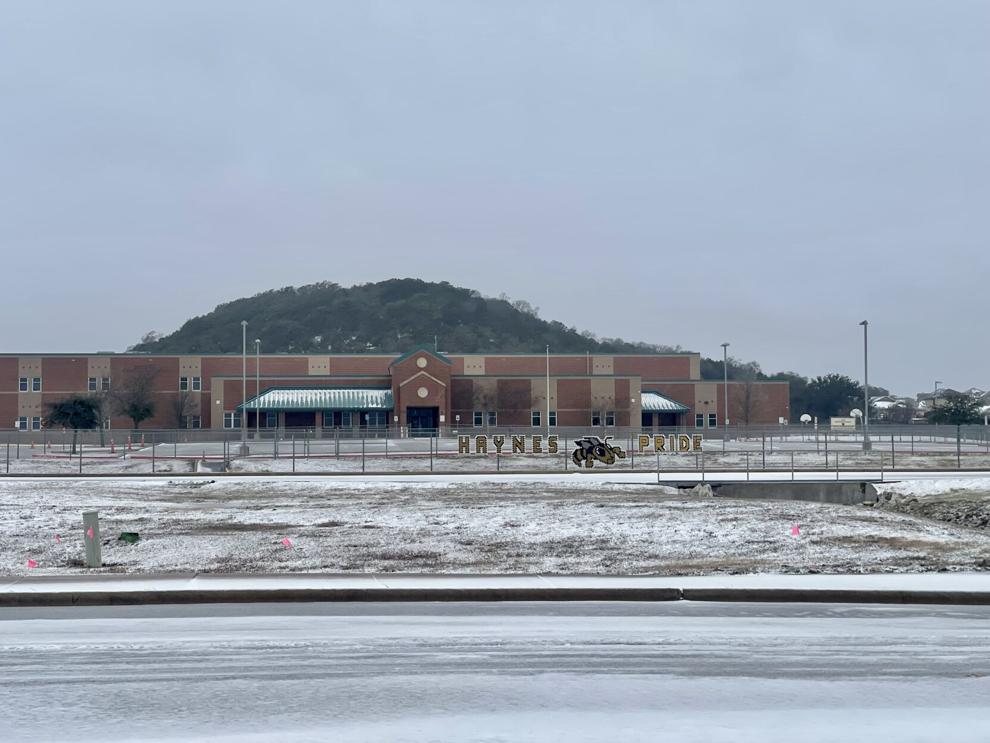 "Due to the anticipation of potential freezing rain moving into our area overnight, Killeen ISD will delay the start of all schools and operations by 2 hours, Thursday, February 24, 2022," Killeen ISD said in a news release Wednesday. "All extracurricular activities scheduled in the morning will be rescheduled. We wanted to communicate this delayed start as soon as possible to allow for your family to plan accordingly."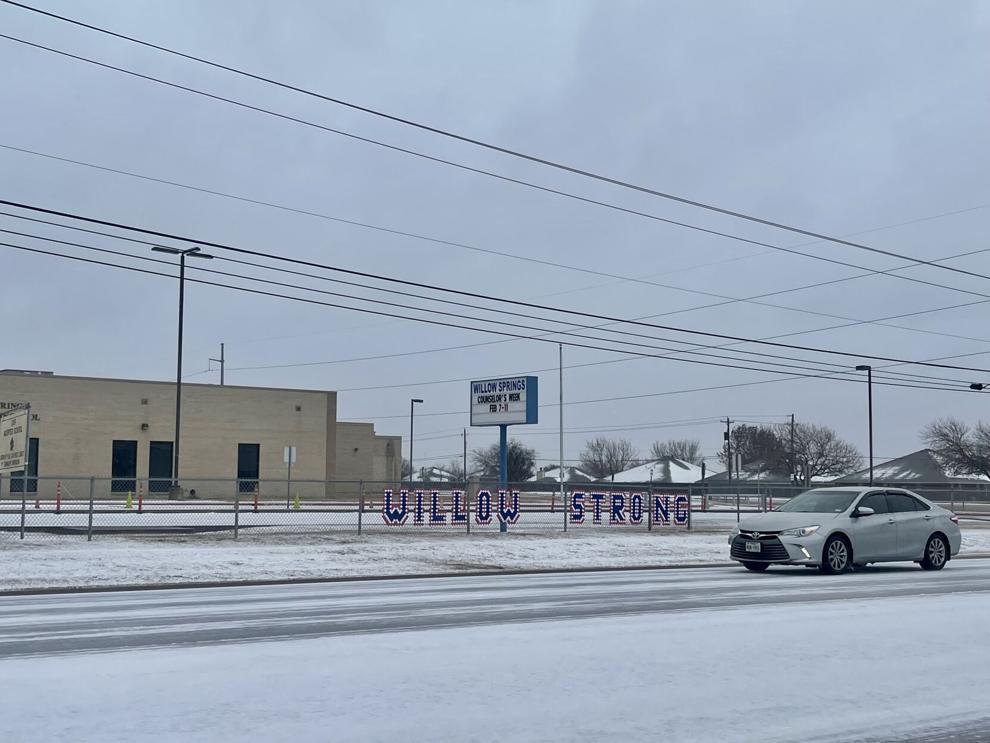 The district said further announcements regarding weather-related extended closures would be announced this morning.
The Copperas Cove Independent School District schools and offices will open two hours later Thursday, CCISD spokeswoman Wendy Sledd confirmed Wednesday.
Central Texas College announced both central and Fort Hood campuses will be closed Thursday.
"No in-person classes will be held on campus," CTC spokesman Bruce Vasbinder said in a statement Wednesday evening. "Students should contact their faculty about alternate delivery modes for morning classes. All online and SVL classes will be held as scheduled. Employees will remotely assist students by email and live chat. Service area campus sites should follow the guidance of their local school districts."
Texas A&M University-Central Texas spokeswoman Karen Clos confirmed the Killeen university will open for classes and operations at 10 a.m. Thursday.
"Students and employees are encouraged to monitor SafeZone notifications, campus email, and the university webpage," Clos said. "We will continue to monitor weather and road conditions and update via those channels if additional changes are required."
All Coryell County buildings, including early voting sites, will open later Thursday to account for the winter weather.
"In anticipation of severe winter weather and possible hazardous road conditions, Coryell County buildings, to include the Early Voting locations, will open at 10:00 a.m. on Thursday, 24 FEB 2022," Coryell County Judge Roger Miller said in a news release Wednesday.
The Bell County elections department said early voting sites will have a delayed opening Thursday due to inclement weather and road conditions. Voting sites will be open Thursday from noon until 7 p.m.