The Killeen Public Library's Dinosaur George weekend is offering an opportunity for people of all ages to learn about the creatures that walked the earth millions of years ago in a fun and interactive way at the Killeen Civic and Conference Center.
The exhibit, which started Saturday and continues Sunday, is all part of the Killeen Public Library's new lineup of educational programs and activities for people of all ages. The library's hope is to inspire as well as get the community involved in reading and education.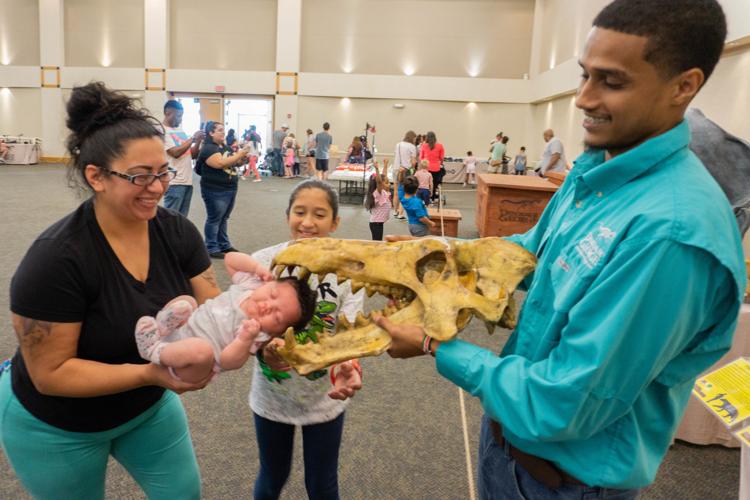 The two-day event is free to the public and will feature "Dinosaur George" Blasing, a paleontologist and animal behavior specialist, who travels the country speaking about his continued research on the prehistoric creatures.
The beloved San Antonio author and educator recently had surgery to remove his right kidney about a year after he was diagnosed with cancer.
"This is the first venue I have done since my surgery and the reason why I am doing it is because I love the community," Blasing said. "The library is great and if I can one teach child about something they didn't know about, then it's worth getting out of bed, getting up and coming here."
Blasting went on to thank the Central Texas community for their support during his recovery and went on to mention that he has plans to add a spinosaurus and several more dinosaurs to the exhibit.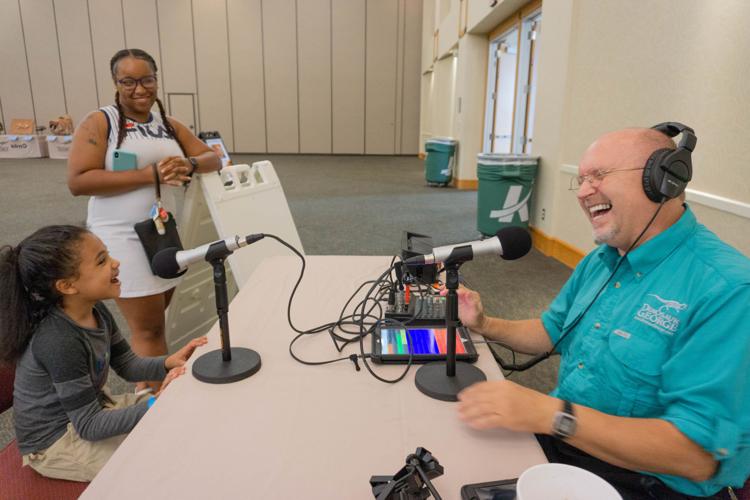 Along with getting the opportunity to see the hundreds of fossils that the Dinosaur George exhibit has to offer, Blasing will also be testing his new live podcast where individuals can come and ask him questions. In addition, the lucky library patrons who completed the summer reading program will get to have pizza and an exclusive presentation brought to them the paleontologist himself.