The parents of Sgt. James G. Johnston, the Fort Hood soldier who was killed in action earlier this week in Afghanistan, want the state and nation to know that their son was Texas born and bred.
"He's a Texan," said Johnston's mother, Meghan Billiot, who lives in Galveston.
Johnston, 24, was born in Tyler, about 200 miles from Killeen in East Texas. He lived there until he was 5, then moved to Nacogdoches, Houston and Galveston, where he attended high school, said his mother. While stationed at Fort Hood, Johnston was residing in Copperas Cove with his spouse.
Billiot said the family has been trying to get the message to the Texas governor's office that a Texan has died in combat, but they weren't having much luck on Saturday.
"We met with Vice President (Mike) Pence" Friday, when Johnston's body was returned to American soil at Dover Air Force Base in Deleware, Billiot said. The family also met with top military generals who expressed their condolences at the loss of their son, who leaves behind a pregnant wife. Their daughter is expecting to be born on Thanksgiving.
"We can't even get a call from our governor," said Billiot, referring to Texas Gov. Greg Abbott.
They family would like the governor to order all flags to half-staff, just as Gov. Andrew M. Cuomo did this week in New York. Johnston was living in Trumansburg, New York, when he enlisted into the Army in 2013.
Johnston died Tuesday from injuries he received while engaged in small arms combat in Uruzgan Province, Afghanistan, according to a Department of Defense news release. Johnston was assigned to the 79th Ordnance Battalion (Explosive Ordnance Disposal), the 71st Ordnance Group at Fort Hood.
Johnston's father, Richard Johnston, said he was told by his son's battalion sergeant major that "he went down fighting as hero."
A soldier who accompanied the fallen soldier's body back from Afghanistan said there's now a void in the EOD community "that's not going to filled," said Richard Johnston, a former Army infantryman.
But perhaps the biggest impact the family has seen in the last few days is from their son's fondness for Hawaiian shirts — something he loved to wear and even brought with them while deployed.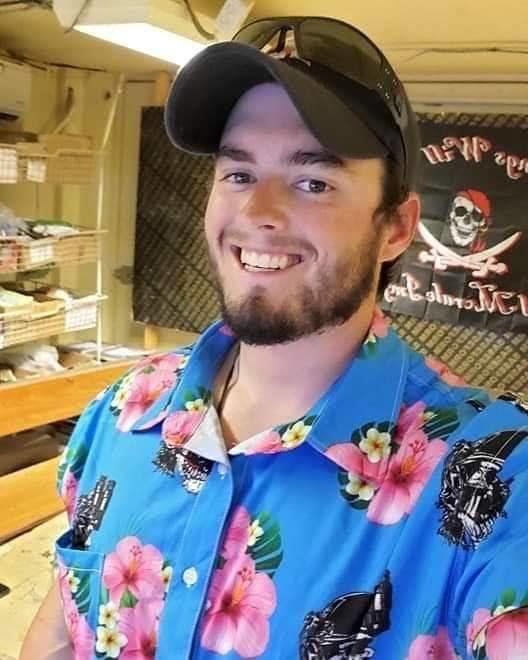 After a call on social media Friday from Sgt. Johnston's wife, Krista, for people to wear Hawaiian shirts and post the photos to Facebook and Instagram, waves of military and other supporters delivered, many using the hashtag #hawaiianshirtsforjj.
"In his honor I ask any of you that are able to, join our family in remembering him in a way he would love by wearing a Hawaiian shirt on Friday," Krista Johnston wrote in her post.
Some wearing the shirts and answering the call on social media had never met Johnston.
"I never had the honor of meeting you but anyone who serves for our country has my full respect," according to a Facebook post from Hunter Sherwood.
The family said Crawford-Bowers Funeral Home in Copperas Cove is in charge of arrangements. While the funeral is slated to be in Copperas Cove, the date has not been scheduled, Billiot said.
She said his body will be cremated and family members are planning to retain the remains. Some ashes will go to the EOD Memorial at Eglin Air Force Base in Florida, which honors fallen service members who are "explosive ordnance disposal" experts such as Sgt. Johnston.
There have been two online fundraisers started for the Johnston family. One is on Facebook and one is a GoFundMe. The GoFundMe states that it is raising money for the families baby registry and the college fund of the baby.