Editor's note: The military desertion warrant was corrected to note that it was out of Fort Bliss.
The Fort Bliss soldier with Killeen ties who was credited with saving several children during the El Paso mass shooting in August was arrested by the Harker Heights police Wednesday night on a military desertion warrant out of Fort Bliss, according to a Harker Heights Police Department daily crime report.
According to the report, Pfc. Glendon Oakley Jr. was arrested in the 500 block of Central Texas Expressway at 11:09 p.m. on the warrant.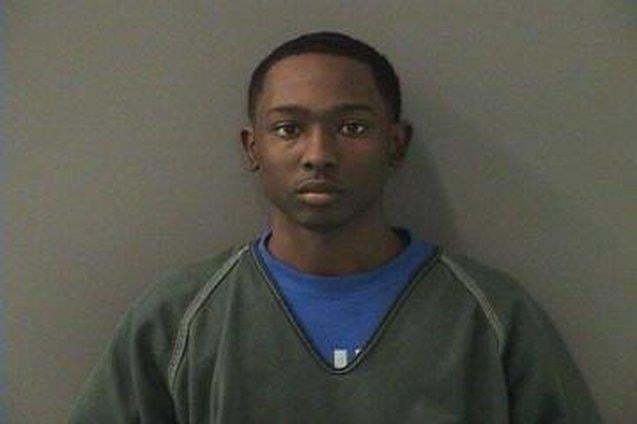 In early August Oakley was shopping at a Footlocker near a Walmart in El Paso when a child ran inside the store and said there was a mass shooting, according to multiple media outlets. Oakley, who has a gun permit, drew his weapon and left the store.
"I saw a whole bunch of kids running around without their parents … I tried to pick up as many as I could and bring them with me," he told MSNBC. "I'm in the military, so when I hear gunshots, I just think 'take cover.' But I was so worried about those kids."
According to news reports, Oakley picked up as many children as he could and rushed them outside, getting them to safety.
For his efforts, Oakley was hailed as a hero by public officials, and met President Donald Trump when the president went to El Paso following the Aug. 3 mass shooting at an El Paso Walmart that killed 22.
About three weeks ago, a local news station questioned Oakley's heroism as El Paso police said they "have no independent confirmation" of Oakley's actions.
"All we can say is that there were reports of possible multiple shooters and a possible shooter at the mall," the police told KFOX14. "That was based on initial erroneous reports amidst the chaos. It was later confirmed that there was only one shooter and there was no one in danger at the mall. We have no independent reports of anyone's actions at the mall."
At the time, Fort Bliss told KFOX14 "Pfc. Oakley has expressed no interest in further interviews ... Pfc. Oakley has been awarded the Army Commendation Medal from his unit, received recognition from the President of the United States and Texas government officials, as well as recognition from various Department of Defense and Army leaders. Oakley epitomizes the Army Values of Loyalty, Duty, Respect, Selfless Service, Honor, Integrity, and Personal Courage."
Oakley serves as an automated logistical specialist assigned to the 504th Composite Supply Company stationed at Fort Bliss.
Fort Hood officials confirmed Oakley's arrest to the Herald on Thursday afternoon.
"Bell County law enforcement officials detained Pfc. Glendon Oakley Jr., a Fort Bliss, Texas, Soldier, on Oct. 2 in the Bell County Jail on a deserter warrant. A Fort Bliss military detail is en route to return Oakley to Fort Bliss," said Chris Zimmer, Fort Hood's deputy director of Emergency Services.
Fort Bliss officials did not release a statement on Thursday.
Oakley was still listed in custody at the Bell County Jail late Thursday with no bond set, according to the jail's website.
Oakley grew up in Killeen while his father was stationed at Fort Hood, and graduated from Ellison High School in 2011, according to Oakley's Facebook page.