HARKER HEIGHTS — Retired U.S. Army Special Forces Master Sgt. Chris McPhee moved to Central Texas last summer from Virginia, and so the icy weather conditions last week were not a big adjustment for him and his family.
He has been surprised, however, at the chaos and hardship produced by this most recent winter blast.
"This is really no big deal for us," McPhee said last Thursday. "The difference between Virginia and Texas is they (Virginia) actually have infrastructure to mitigate the effects of adverse weather. What I've been learning the past couple of days is that Texas doesn't have that infrastructure.
"We knew we were going to have this storm, and what they would do in Virginia is they would be out the night before, salting the roads, putting precautions out. That's the difference I see.
"I don't know how the infrastructure is situated in the Killeen-Harker Heights area — or in Texas. What I would say is that I don't know what I don't know ... but my experience of living in other cities is that other places have infrastructure to handle this kind of thing, and this area just doesn't have the resources to condition the roads and get people moving. So, the safest thing is just to stay indoors."
McPhee lives with his wife and son in Harker Heights, near Knights Way and Stillhouse Lake Drive. His house never lost power or water service last week, although some friends who live two blocks away have been without either one and have been using a generator for electricity.
"We've seen the flickering of lights, but that's about it," he said. "We've been adhering to the guidance about conserving energy, water, letting our faucets drip, winterizing the house a little bit.
"I went out on Tuesday, I believe it was. The dog was out of food, so for two days, we made him meals from tabletop food. But then I went out — shoveled off the ice; let the car warm up — and headed to the grocery store.
"I was taking my time, because I know how to drive in this weather, but I started realizing that I needed to hurry up and get off these roads because a lot of other people don't know how to drive in this weather.
"I was going to Walmart, but I ended up at Aldi because I also went to Petco for my dog food. They still had milk and eggs, meat … bread was definitely low everywhere I went."
McPhee is a self-employed podcaster, photographer, filmmaker and videographer who works from home, so going to the office has not been a problem for him. The weather, though, may have cost him an out-of-town gig.
"Work-wise, the only thing this has affected for me is, the last four months I have been planning a documentary film to start shooting this week in San Diego. I was supposed to leave on the 17th, then that flight (from Austin) got cancelled. I rescheduled that for (Thursday), and that got canceled," he said.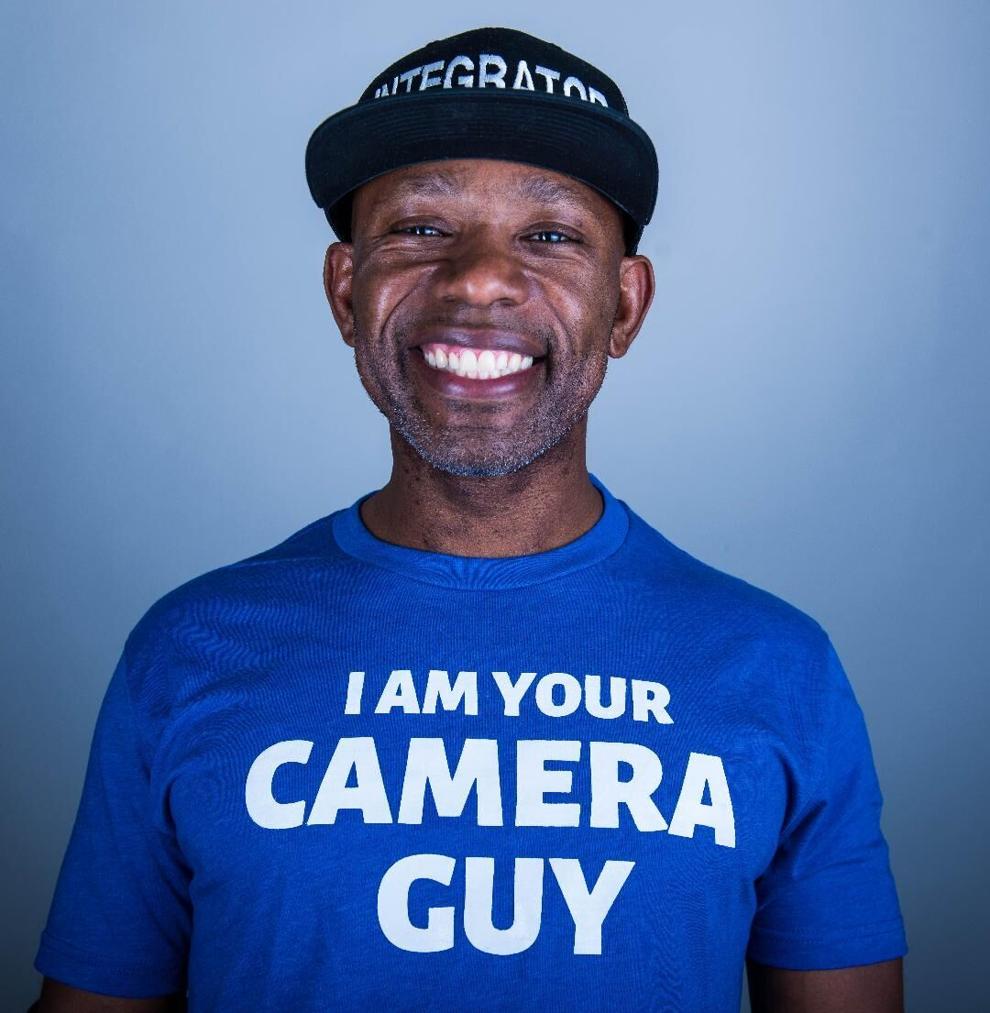 "Now, there's no flights available until Sunday for Southwest Airlines. So, for that part of my work, it might not go because we had planned for five days of shooting, and there might be only one day of shooting. I'll lose a little bit of money I've already invested, but on the flip side of that, I'm still working.
"In a way, I'm not really upset about it, because what happens if I leave and something happens back here with my family while I'm gone. I'm a little disappointed, but safety is more important right now.
"On the positive side, there's no school (and) everybody is home, watching movies, lighting a fire, having fun, just hanging out."