Herald reporters and editors have been discussing some of the most impactful news stories of 2019. We're sharing our ideas. Feel free to share yours in comments online and in the comments section below this article on Facebook.
Growth
Will we have enough drinking water? Who will pay for the cost of roads and pipes linking new infrastructure to new private developments?
In the Killeen area, where the population is expected to top 280,000 in the next 50 years, the Killeen City Council decided 4-3 that the taxpayers will pay for infrastructure leading to private developments. The majority of the council rejected a proposal to ask developers and builders to pay a fee to help offset some costs that fall to the city and its taxpayers and ratepayers. The cash-strapped city in 2019 began charging water customers a street fee to maintain older streets the growing city was leaving behind. For more reporting on this story, visit bit.ly/KDH2019Killeen.
Meanwhile, many are keeping their eye on another growth issue, water supply. Bell County's water demand might exceed its supply by 2050, according to projections from the Texas Water Development Board. The board also predicts the Bell County population will be 688,107 by 2070.
According to the board's database, the 2070 population predictions for Coryell County and Lampasas County are 146,240 and 30,741, and will reach tipping point in 2060 and 2030, respectively.
Deployments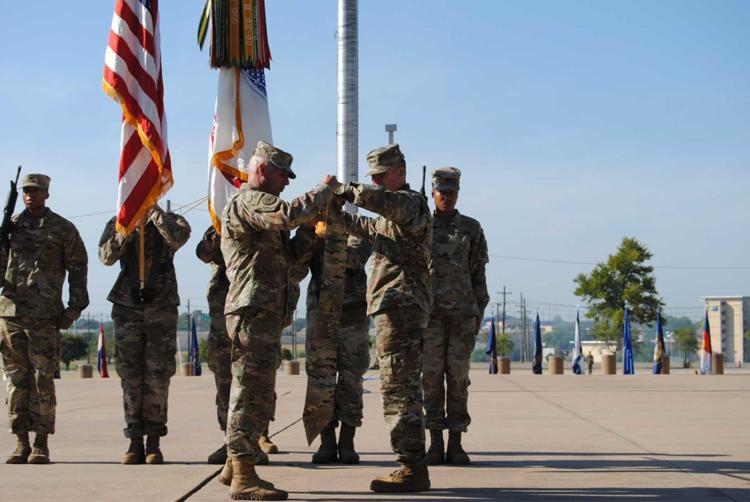 Troops from Fort Hood are now deployed across the globe — to include Saudi Arabia and the Texas border.
Two Patriot surface-to-air missile systems batteries from the 69th Air Defense Artillery Brigade are a part of the additional 1,800 troops authorized by the Pentagon on Oct. 11 to increase the U.S. presence in the Saudi Arabia region to deter Iranian aggression.
Roughly 400 soldiers from the 89th Military Police Brigade deployed in February for the Texas/Mexico border to assist the Department of Homeland Security, according to a III Corps spokesman. Their mission is to provide a range of support including military police, engineering capability (temporary barriers, barricades, and fencing), and logistics support to assist U.S. Customs and Border Protection personnel.
Some of the major units from Fort Hood currently deployed are the III Corps Headquarters element, with about 250 soldiers deployed to Iraq as the command element for Combined Joint Task Force-Operation Inherent Resolve. The 1st Cavalry Division's 2nd Armored Brigade Combat Team has 3,500 troops currently in Europe as part of Operation Atlantic Resolve and the division's 3rd Armored Brigade Combat Team has roughly 4,000 soldiers on a rotation to South Korea.
The 3rd Security Force Assistance Brigade is in Afghanistan with 800 soldiers on a mission to train, advise and assist.
Additional troops from other units on Fort Hood are deployed in smaller numbers around the world, bringing the number of Fort Hood deployed troops to around 10,000.
Killeen homicides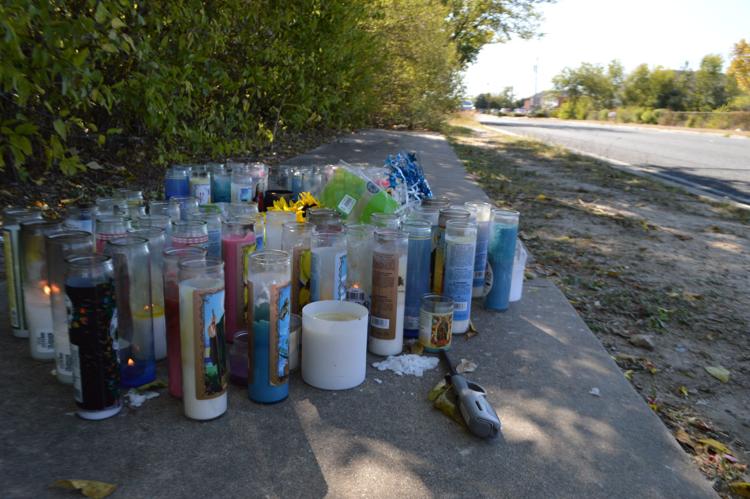 Within the city limits, 16 criminal homicides were reported during the year, more than double the number reported in 2018. One double homicide that happened earlier in the year within city limits is a Temple police case, and therefore, not being counted in KPD's statistics of violent crimes, making the department's count at 14. Killeen residents concerned about violent crime organized a march in late November.
Police Chief Charles Kimble said the department is continuing to work diligently on not just homicides but on all calls it receives.
"While they (homicides) may receive the most press coverage and are very important, we always strive to provide top customer service in all of our calls, regardless of their nature. The citizens expect and deserve the best department, and we work hard every day to provide that," Kimble said in and email Saturday. "We routinely talk to citizens via social media, press releases, normal day to day contact and other medians to address any crime concerns."
Kimble added he has not started or discussed the department's 2020 goals and is "looking forward to discussing my goals with the new City Manager, Kent Cagle, to ensure my goals are aligned with his vision."
KISD Bonds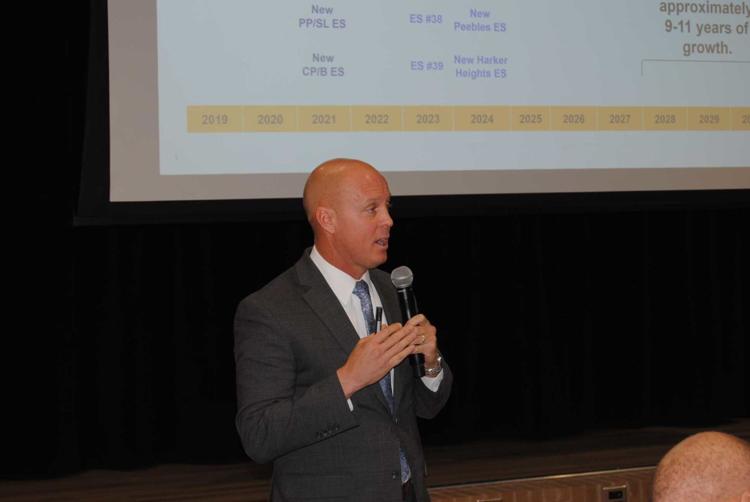 The Killeen Independent School district is on the road to another school bond in 2020. New schools, renovating old schools and upgraded athletic stadiums and the tax bills that go with them could be on the way in the year and years that follow.
The KISD board of trustees will meet on Jan. 14 to consider putting a $265 million bond on the ballot in May.
This would be two years after voters approved $426 million in school bonds that taxpayers continue to fund.
The proposed bond at the current recommendation from the bond steering committee includes two new elementary schools, the rebuilding of Harker Heights and Peebles elementary schools, the renovation of Ellison High School and upgrades to the athletic stadiums at Ellison, Shoemaker and Harker Heights high schools.
As the district approaches a potential new bond, construction projects from the district's bond a year and a half ago are ongoing and most will not be completed until 2021.
THE HOP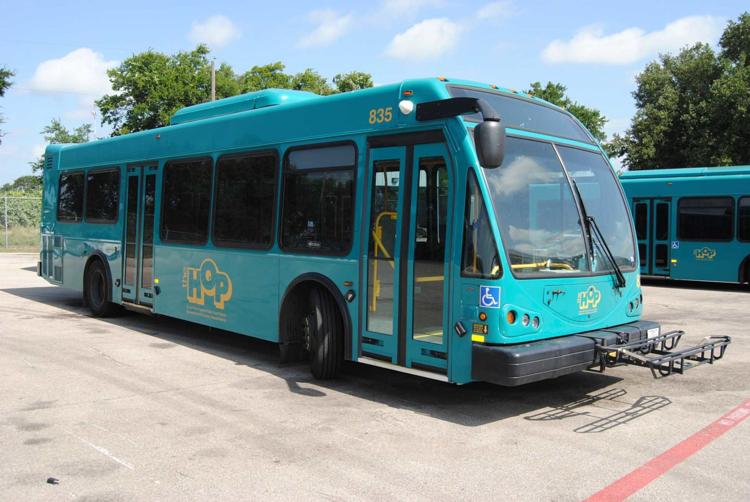 Riders of the Hop had a close call in 2019 when leadership of the Hill Country Transit District said it would discontinue bus service in Killeen if there was no more funding from the city.
The Hop has urban and rural divisions, which service three Killeen routes and two intercity routes that connect Killeen to Cove and east Bell County. There is an additional route each in Heights and Cove, two routes in Temple, one in Belton and a connector route in east Bell County.
Last summer, Hop staffers provided to the Killeen council a range of packages to choose from to keep the buses running; starting at $120,850 to the most expensive option with a price tag of $806,618. The city provided a total of $222,366 to the Hop to retain service. The city had originally budgeted $120,850. The additional monies came from a contingency account in the general fund in the amount of $50,000, $25,000 from a $50,000 package for dangerous building abatement and $26,516 from a $65,000 decision package approved for Animal Shelter veterinary services.
Homeless shelter closes, reopens
In June, a slew of camping tents were pitched in front of the nonprofit Friends in Crisis homeless shelter in downtown Killeen. The shelter closed on May 18 due to a grant for $123,000 that was discontinued and an Emergency Solutions Grant for $93,500 that was cut to $51,273.
Killeen area residents helped bring food, water and portable sanitary facilities to the encampment. Some people donated money.
The shelter's umbrella nonprofit organization, Families in Crisis, also worked to secure enough pledges, donations and block grant funds to provide operating capital for the shelter. The shelter reopened in July and had funding for remainder of the year, Families In Crisis board vice president Larry Moehnke said.
On Sept. 30, Moehnke said the shelter had received $330,290 from three separate federal grants. Moehnke said on Dec. 24 that was the only federal money the shelter had received since, but it has applied for more as others have become available.
No-knock warrants and OIS death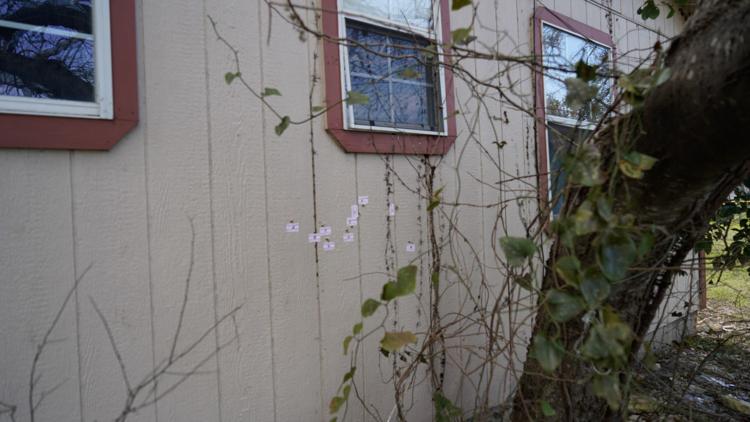 The controversy surrounding no-knock police warrants continued in 2019, with the shooting death of James Scott Reed on Feb. 27 during a Killeen Police Department no-knock raid on Hallmark Avenue.
KPD had 81 KPD no-knock raids between Jan. 1, 2012, and Feb. 27, 2019, according to a Herald review of KPD reports and statistics.
Killeen police say the majority of no-knock warrants were served without resulting in injury to civilians or officers, according to KPD documents.
The investigation into the 2019 officer-involved shooting was closed in November, with a former SWAT team member receiving a probated sentence for tampering with evidence. Police say his gunfire did not strike Reed.
No arrest was made in direct connection to Reed's death.
Chaparral Road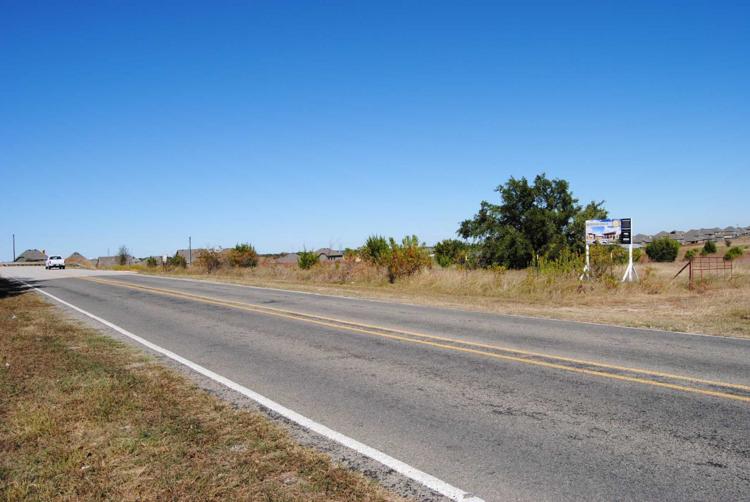 A new high school was planned for the south end of Killeen to accommodate growth in that area. The problem: Killeen Independent School District needed a safe road, but who would pay for it?
Through an agreement approved in the fall, four governmental entities — Killeen, Harker Heights, Killeen, Bell County and Killeen Independent School District — will share some expenses for widening Chaparral Road from a two-lane, jagged road to a five-lane thoroughfare. The Killeen council voted unanimously in October to spend $3.5 million on the $24 million Chaparral Road project.
But that's not the end of this. The bulk of the cost — $13.8 million — had not been secured. The local governments requested it through Killeen-Temple Metropolitan Planning Organization.
Grocery stores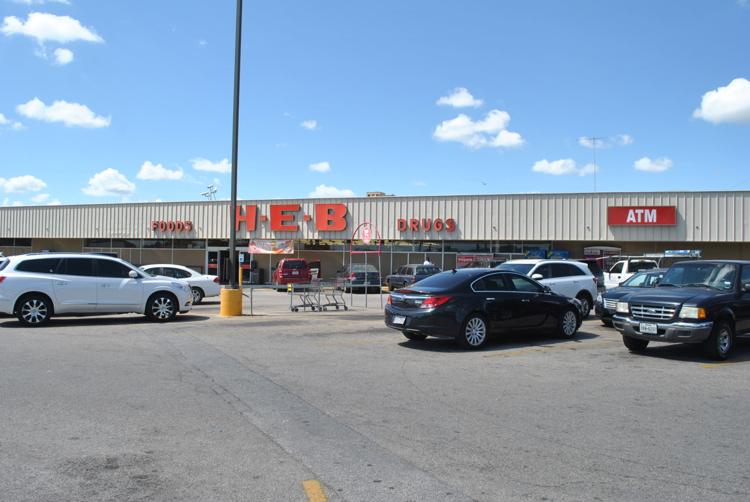 Two large grocery stores in north Killeen closed in 2019 — IGA Foodliner in August and H-E-B in October. With these two closings, the only grocery shopping options north of I-14 are Delicias Meat Market, 1001 E. Veterans Memorial Blvd. and O-Mart, 714 S. Fort Hood St.
"I am upset because they are closing, but there is nothing we can do right now," said District 1 City Councilwoman Shirley Fleming at the time of H-E-B's initial closing announcement. "I spoke with Leslie Sweet (public relations specialist for H-E-B) last night, and they will still be providing a lot of help for area residents."
H-E-B did continue to provide assistance to shoppers in the area in the form of three mobile food pantries that provided free food to area residents. H-E-B also provided many of the residents with Hill Country Transit bus passes to help residents make the trip to some of their south Killeen locations.
While customers at the mobile food pantry expressed gratitude for the assistance that was still being provided, many were concerned with the lack of shopping options available in north Killeen now that two of the main grocery stores have closed.
Greater Killeen Chamber of Commerce President John Crutchfield said in August that a developer was in talks with a grocery store to potentially open a location in downtown Killeen, but additional details have not been available.
Tornado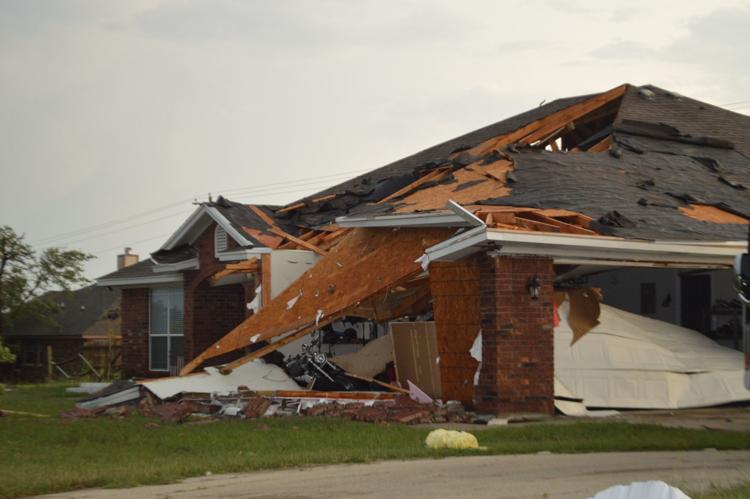 An EF-2 tornado touched down in western Copperas Cove on June 9, causing damage to dozens of properties but leaving the populace unharmed.
With winds reaching speeds up to approximately 115 miles per hour, the tornado uprooted several large trees, flattened street signs that were bent from the bottom and ripped shingles off roofs. Some houses were damaged more severely. The worst damage was near the intersection of Grimes Crossing Road and Big Divide Road.
According to the NWS, the path of the tornado stretched almost one mile in length with damage noted to homes and property on either side of the path.
Other streets with significant damage were Logsdon Street, Colorado Drive and Taylor Creek Road.
Deputy Fire Chief Gary Young said the fire and police departments had a total of 15 emergency responders in the area the night of the tornado, making early assessments on the number of properties that were damaged and checking to see if anyone needed medical assistance.
The following Herald staff writers contributed to this report: Monique Brand, David A. Bryant, Hunter King, David Perdue and Artie Phillips