After three and a half hours of deliberation on Friday, a Bell County jury found a Killeen man guilty of murder after he admitted to shooting and killing another man at a nightclub in 2018.
Reginald Ferlandus Jackson, 46, killed 41-year-old Deandre Patrick Thomas, of Killeen, at the OBok Restaurant & Club in the 2800 block of South Fort Hood Street on Aug. 18, 2018.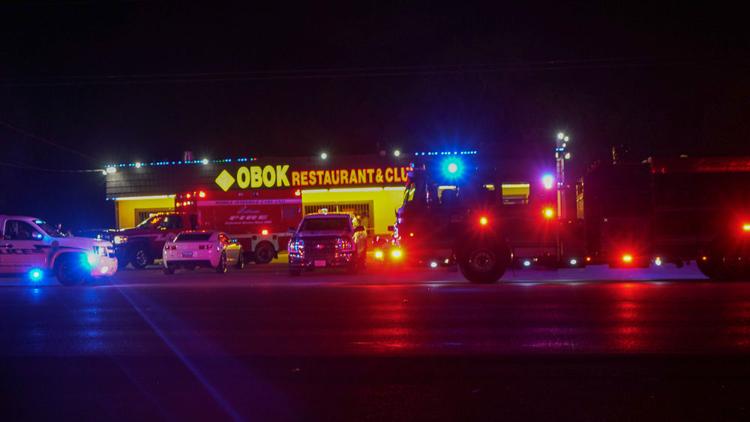 "The jury returned a verdict this afternoon finding Jackson guilty of murder," said Bell County District Attorney Henry Garza on Friday. He said that the punishment phase started afterward and that the jury will be deciding Jackson's sentence.
They started deliberations around 11 a.m. after hearing closing arguments.
Murder is a first-degree felony and is punishable by 5 to 99 years in prison, according to Chapter 12 of the Texas Penal Code.
The shooting started with an argument between the two men in the early morning hours.
While testifying in his own defense on Thursday, Jackson said that Thomas was "over-aggressive" and had threatened him.
Thomas, a large man, worked as a bouncer at several Killeen nightclubs.
The state's prosecutor, Assistant District Attorney Mike Waldman, argued during the trial that the case was not self-defense and that the shooting was because Thomas had refused to give Jackson an apology for an incident that allegedly took place in 2010 or 2011.
Jackson said on Thursday that, while trying to prevent a friend from fighting at another Killeen nightclub, Thomas had "choked him out" and slammed him to the ground.
Years later, on Aug. 18, 2018, black and white soundless surveillance video depicted the interactions between the two men. What began as a touch — a challenge — ended 30 minutes later with Thomas dead on the ground outside the club after Jackson fired 11 rounds with his .45-caliber pistol, striking Thomas five times.
Thomas, who was a veteran, is the father of three children. He worked for Scott & White in the information technology department.
Jackson has lived in Killeen since 2001 and remodels homes for a living. A search of Texas Department of Public Safety records returned no results for criminal convictions for Jackson in Texas.
Family and friends of both Thomas and Jackson were in the 264th Judicial District Court throughout the trial.