KEMPNER — Live music, arts and crafts, horseback riding, food trucks, and inflatable "bounce houses" were among the attractions drawing dozens of families Saturday to the second annual Kempner Fest at Sylvia Tucker Memorial Park.
"I like the bounce houses!" said 5-year-old Amariah Parker, a Kempner youngster who was on hand with her sister, Abigail, 7, and mom, Esther.
As local Central Texas band Bad Mojo ripped through its set list on the park stage, festival goers wandered through the tree-lined facility alongside U.S. 190, just east of the Lampasas River, munching on hot dogs and barbecue, with kids running around, in and out of various inflatables and other activities.
Brian Parker, a member of Kempner Family Community Development center, said that although a number of other area festivals have been canceled due to the COVID-19 pandemic, officials decided to go ahead with Kempner Fest in part to give people a diversion, and a chance to get out and have a little family fun.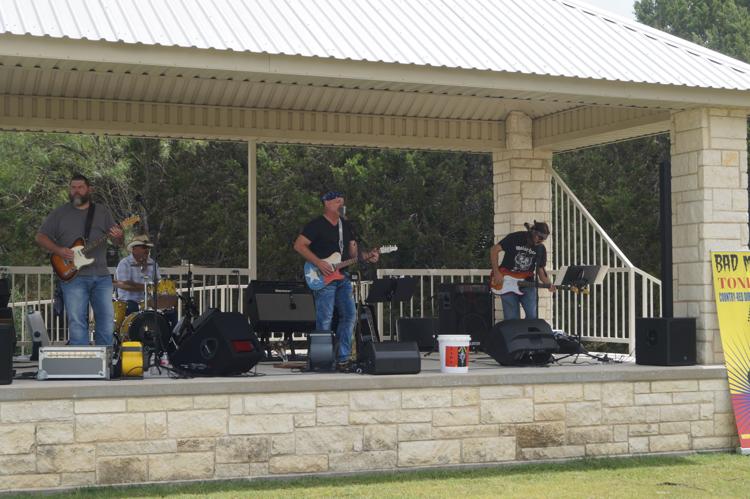 Routine safety measures were in place, including such things as hand sanitizer and face coverings. Some people were wearing masks; some were not.
"The whole purpose, in my opinion, of having Kempner Fest is … we are the only ones who had a party," Parker said. "We've lost the Rabbit Fest (Copperas Cove); we lost Spring Ho (Lampasas); we're losing our festivals left and right, and we wanted to say, 'Hey, we still care, and we want a place for people to go and have fun.'"