Two weeks after the discovery of omicron — the newest COVID-19 variant — in the Unites States, all but 22 states and territories have reported cases of the latest, reportedly highly contagious, virus strain.
The omicron variant was first reported in Botswana and South Africa in early November to the World Health Organization. By early December, the variant had made its way to Texas — the first case of omicron in the Lone Star State was reported on Dec. 6 in Houston.
Since then, it's spread to the major metro areas of Dallas and San Antonio. Suspected cases of omicron have been reported in Travis County, but have yet to be officially confirmed, according to Bell County Public Health District officials.
Here in Bell County, omicron has not been detected, but health professionals say they are prepared for the variant's arrival.
"I think, as we hear in the news, I'm very encouraged that the omicron variant seems to be somewhat milder of an illness," Baylor Scott & White Medical Center Temple Dr. Tresa McNeal told the Herald by phone Wednesday.
Omicron, McNeal said, is likely to produce a dry cough and a scratchy throat, similar to other COVID-19 variants, but one main difference is that people reportedly are less likely to lose their sense of taste and smell.
The Centers for Disease Control and Prevention provided an update about the variant Wednesday.
"CDC has been collaborating with global public health and industry partners to learn about omicron, as we continue to monitor its course," the CDC said in a news release about the variant Wednesday. "CDC has been using genomic surveillance throughout the course of the pandemic to track variants of SARS-CoV-2, the virus that causes COVID-19, and inform public health practice. We don't yet know how easily it spreads, the severity of illness it causes, or how well available vaccines and medications work against it."
The CDC said omicron's predecessor is still more prevalent than the latest COVID-19 strain.
"Despite the increased attention of omicron, delta continues to be the main variant circulating in the United States," the news release said.
Despite a number of unknowns about the newest strain of the virus, Bell County medical professionals continue to encourage residents to get vaccinated as a first line of defense against COVID-19 and its known variants.
"When I think about another surge coming through, I'm most concerned about those vulnerable people in our population who if they get a vaccine — like for an organ transplant patient for instance — it may not work as well for them, so they're still at high risk for COVID, or those who can't get the vaccine yet, especially young children," McNeal told the Herald on Wednesday. "I would just advise people to get vaccinated. The vaccine is working well and continues to do so among all the variants that we've seen. Early data from omicron shows it continues to prevent severe illness and hospitalization, so I think that's the best way we can all be prepared."
When exposed to COVID-19, vaccinated people, McNeal said, are much less likely to become hospitalized than unvaccinated people.
"The ones in the hospital who are vaccinated tend to be patients who have another risk factor going on — so maybe they've also got kidney problems or maybe they're also undergoing (chemotherapy) treatment, a cancer, or they're on medicine because they received an organ transplant," McNeal explained. "Generally, we're not seeing otherwise healthy patients in the hospital after they've received a vaccine."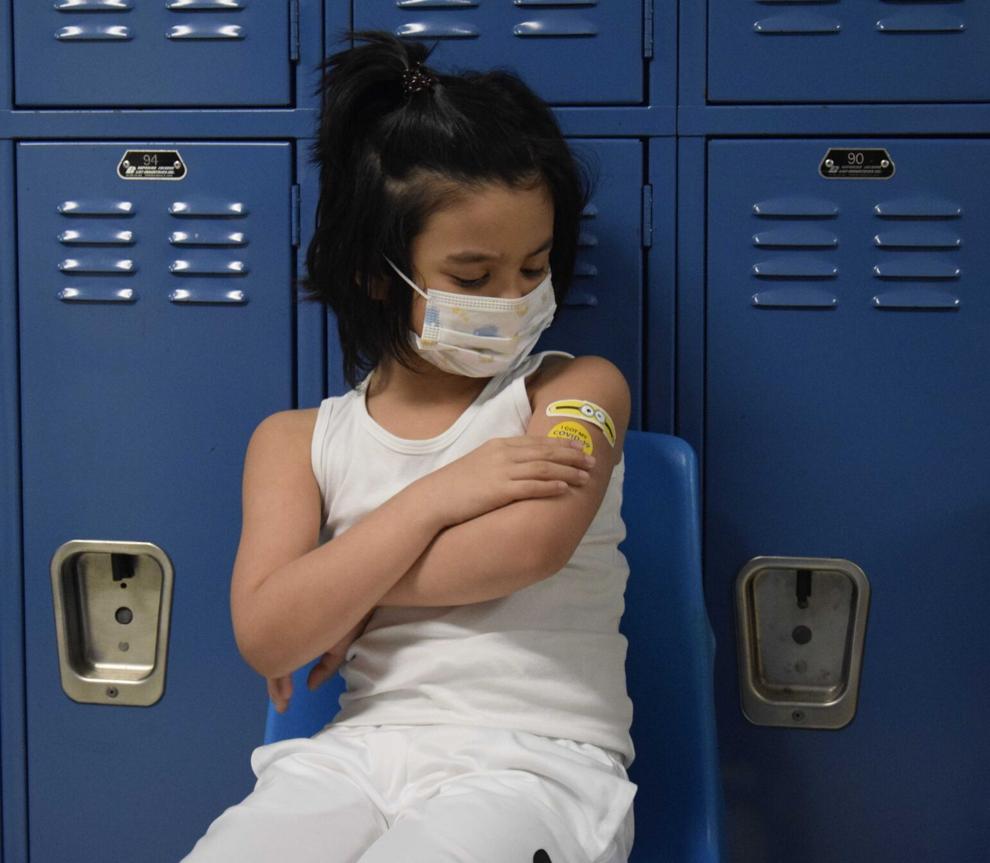 Seton Medical Center Harker Heights officials also said vaccination remains the best way to defend against the virus.
"It is still too early to understand the full impact of the new omicron variant," Seton Medical Center Harker Heights spokeswoman Lucy Taylor said in a statement to the Herald on Tuesday. "Currently, Seton Medical Center Harker Heights is not experiencing a surge in patients with COVID-19, but we will continue to monitor developments around this concern and have a plan in place if it becomes necessary. Since omicron is so new, it will take time to understand how it affects people, especially those who are older or unvaccinated. Vaccines and boosters remain our best line of defense against omicron and other variants."
McNeal said in addition to getting vaccinated, people should also remember to wear face masks and practice good hygiene as the holidays draw near.
"As it relates to the holiday season, masking continues to be important especially if you're in crowds where it's likely you don't know the vaccination status of people around you," she said. "Holiday parades, ball games, things like that, wearing a mask is still very important in public as we're all in crowded stores buying holiday gifts."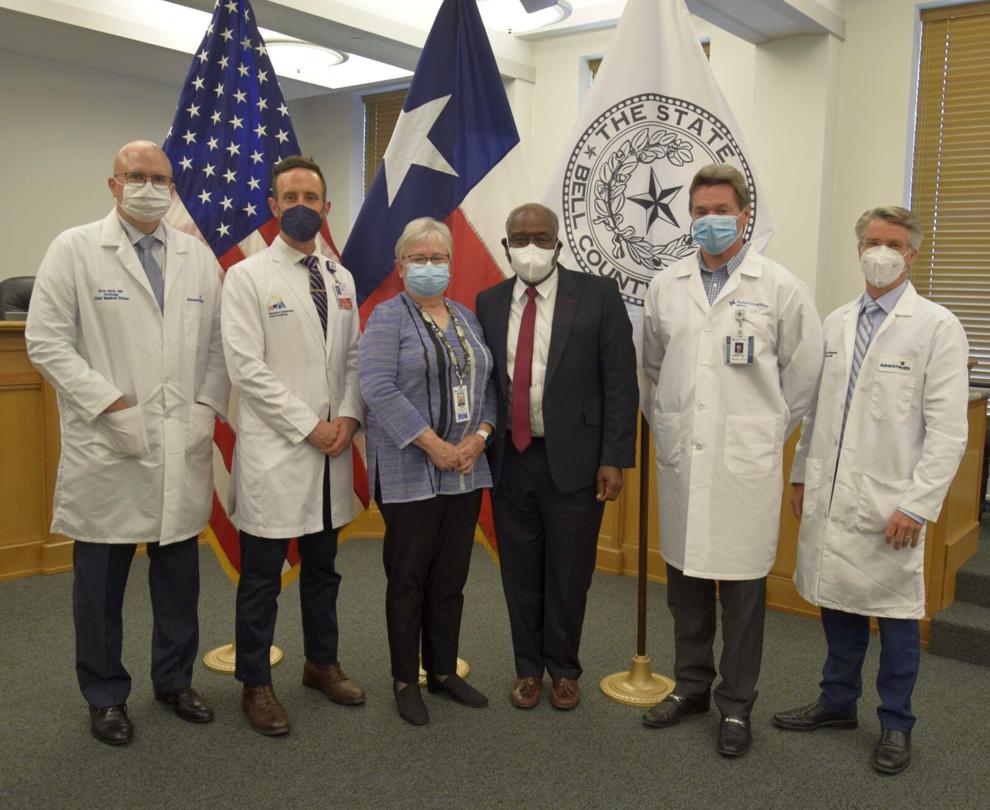 The Baylor Scott & White doctor advised residents to keep their hands clean and continue wearing masks in public through the holidays.
Regardless of what the next month, or months, may bring, McNeal said the Temple hospital is ready.
"We're watching what's happening around the world, trying to stay informed with what our medical colleagues are seeing and what the data is showing around the world," she said. "Of course, we have experienced these surges in the past 20 months, and so our teams are prepared; we're ready to help our communities."
When asked how AdventHealth Hospital in Killeen is preparing for the arrival of the Omicron variant, AdventHealth Central Texas spokeswoman Mariana Rodriguez-Alarcon issued the following statement to the Herald Monday.
"At this time, we are referring you to the CDC website," Rodriquez said. "We remain confident that vaccines, masks, proper hygiene and social distancing help reduce the spread of COVID-19 in our communities."
Bell County Public Health District Interim Director Nikki Morrow said Wednesday there is reason to be concerned about the variant, based on its quick spread from South Africa.
But she said it remains to be seen if omicron will produce a surge in patient cases, as happened earlier this summer with the delta variant, at area hospitals.
"It is too early to tell, but we are definitely concerned because of what we are seeing in S. Africa, Europe and the UK, as well as in other states here in the U.S.," Morrow said in an email to the Herald on Wednesday.
Sunday, the United Kingdom issued a Level 4 COVID alert — one level below the UK's highest COVID-19 warning level.
"Omicron variant appears to be much more contagious than other variants, including delta, and is expected to spread rapidly across the US," Morrow said. "While breakthrough infections are being reported even in vaccinated people, our biggest concern is the potential for rapid spread within the unvaccinated population, which could lead to more severe disease, hospitalization, and death."
Morrow confirmed the typical symptoms of omicron — cough, congestion, runny nose, fatigue — seem to be milder than other variants.
The interim director said the agency remains vigilant in its hunt for the variant in Bell County.
"We are closely watching our number of new cases, looking for any unusual outbreaks or clusters of infections," she said. "We stay in close communication with all of our health care partners to monitor hospital capacity. We continue to encourage and provide vaccines, and are working with community partners to increase our vaccination rates in the county."
New data from the CDC shows 70% of Bell County residents are fully vaccinated against COVID-19. However, information from the state health department shows vaccination rates are much lower for those 5 years of age and older, a Temple Daily Telegram report said Wednesday.
Morrow reiterated the importance of vaccination as the best way for residents to protect themselves this holiday season.
"Vaccination remains our strongest defense against the virus," she said. "We strongly encourage anyone not yet vaccinated, or who hasn't completed their second or third doses, to do so as soon as possible."