The Killeen City Council discussed earlier this week the issuance of $24 million in municipal bonds in order to address over $100 million in street repair.
City officials have identified two roads — Gilmer Street and Bunny Trail — as initial projects. Both projects, which total $12.8 million are among eight roads that will be the focus of Killeen's road restoration project, which totals more than $64.6 million.
To help pay for this project, the City Council in August elected to use $24 million in bonds, which the council is slated to offer final approval on in January, following public notice and the bidding process.
Earlier this year, the City Council also increased street maintenance fees on Killeen residents' water bills — from $1.70 to $10 per month — to help repair the city's road system, which was hit hard in February's sub-freezing winter storm.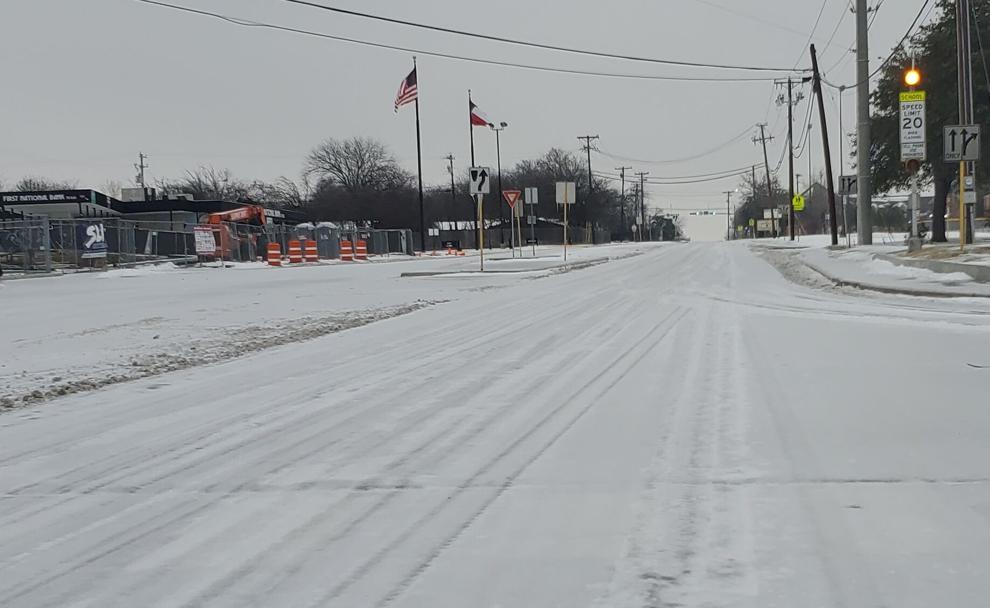 At Tuesday's council meeting, city officials said that all proceeds from the bond would be used for the reconstruction and improvement of the eight identified streets, including "drainage and lighting," which Assistant City Manager Danielle Singh later clarified to mean curb and surface-level drainage improvements.
"There's a very fine line between what counts as streets and what counts as curbs," Singh said. "These are adjustments that will need to be addressed."
However, tensions rose when Councilwoman Mellisa Brown raised concerns regarding the use of street maintenance funds for items marked "drainage," launching into a flurry of questions for both city staff and two experts who handle the city's bonds.
"This may require additional consideration, but I think that, to remove it right now would be a problem," Councilman Ken Wilkerson said.
REZONING
In other business Tuesday, the City Council turned down a bid to modify the Future Land Use Map to allow the development of an RV park across from the Killeen-Fort Hood Regional Airport.
"It's just not the right location," Mayor Pro Tem Debbie Nash-King said.
Councilmembers raised concerns regarding Killeen's optics and discussed alternate options for the developer.
"I appreciate the applicant's desire to fill a void, but I do not believe that now, or at any point in the future, that across from the airport is the appropriate place for a mobile home park," Councilman Michael Boyd said.
However, Leo Gukeisen, a member of the Planning and Zoning Commission that approved the project, said that the project is in response to over 20 years of development drought in the area.
"There's a lot of wishful thinking going on out there," Gukeisen said.
Gukeisen pointed out that, since he arrived in Killeen in 2007, no one has come forward to develop the area. He also pointed out that near the airport was a bar and undeveloped land, which he said could not be better than an RV park.
Brown spoke similarly during her closing comments.
"You come into Killeen off 195 and you see a naked city. I don't see how an RV park would be more offensive than a naked city," she said.
The City Council ultimately voted unanimously to not approve the modification to the Future Land Use Map.
During the debate, the City Council was accused of acting irregularly, sometimes prioritizing the comprehensive plan over the Future Land Use Map and sometimes modifying the FLUM over the plan.
"It takes critical thinking to get it done, on a case-by-case basis," Wilkerson said, addressing those concerns.
OTHER ITEMS
Killeen was approved for over $200,000 as a result of an insurance claim that arose from a 2020 structure fire at the Solid Waste Transfer Station.
Additionally, the City Council confirmed the following items as part of its consent agenda:
A $222,000 purchase for solid waste containers
$229,450 for phase 5 of the Sewer Line Rehabilitation project
$95,000 for the contracting of veterinary services from Texas Humane Heroes
$273,705 for the purchase of medical supplies for the Killeen Fire Department
Approval of Killeen's participation in the Global Opioid Settlement