Questions and controversy continue to swirl around Killeen City Manager Kent Cagle's lone pick for the city's next assistant city manager after city officials departed from the previous procedure of keeping the Killeen City Council and the public in the loop on who the top finalists are for one of the city's top administrative positions.
Those transparency details didn't happen this year when Cagle sprung on the council at a workshop meeting last week that he had offered the assistant city manager job — Killeen's No. 2 chief administrative staffer behind Cagle himself — to Danielle Singh, Killeen's executive director of public works.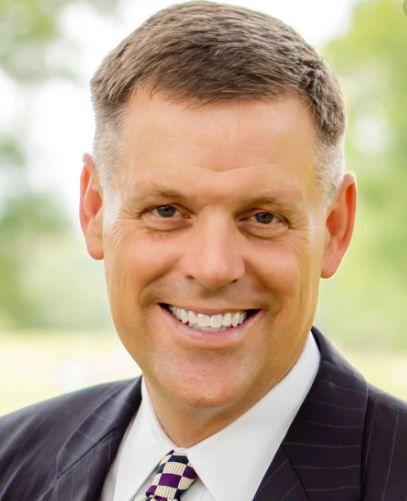 While the hire — which comes with a $175,000 annual salary — still needs final approval from the council, some council members have questioned why they were not able to see at least some of the resumes of the other 58 applicants, especially after the city paid more than $14,000 of Killeen taxpayer money to conduct a nationwide job search.
"I asked during the workshop (meeting last Tuesday) if it was possible for the Council members to look at the applications or resumes from the finalists, but we were told that there were privacy issues that could prevent that," said Killeen Councilwoman Mellisa Brown.
Other councilmembers, including Ken Wilkerson and Shirley Fleming, told the Herald last week they, too, were interested in seeing who else applied.
"$14,175 is a great deal of money that he spent to recruiting and he found no one qualified?" questioned Fleming in an email to the Herald.
By Friday morning, some council members reported that they had indeed been sent some of the resumes of the finalists for the position.
After reviewing the applications of the 13 semifinalists and six finalists, Fleming said Saturday she was "floored" by the quality of some of the candidates.
"I have reviewed the applications about three times," Fleming said by email, noting she compared Singh's qualifications to the 13 semifinalists and six finalists.
"Danielle has good experience, good background, but I have to be honest, to myself, God, and the City of Killeen. I was floored at some of the applications I read," Fleming said.
Fleming, a three-term councilmember and mayor pro tem, noted that some of the applicants seemed overly qualified, with 30 years of experience and master's degrees, or Wall Street Journal-recognized CEOs, she said,
"Some met all — or more — of the expectations for this position that SGR (the city's search firm) required," she said.
Fleming concluded, "There were about four of my choices (who were) very well qualified, Not to put Danielle down — I think she is great in the position of Public Works — but not to handle a city of this size, this is my opinion,"
The Herald also asked for information on the finalists from the city, but as of Friday, had not been given the information.
"The applicants are being notified of the request for their names," Killeen spokeswoman Hilary Shine said in response to the Herald's request. "When all have been notified, we will provide this information."
The issue of Singh's appointment took up approximately one hour and 15 minutes of the seven-hour council meeting last Tuesday, with council members questioning Cagle on his process to fill the position.
During Tuesday's discussion, Councilman Rick Williams noted that the assistant city manager becomes the council's city manager if Cagle has to step away for any reason, so he feels the council should have had more input. Williams, who was elected to the council in November, said he did not know the job was even being advertised.
"I have no issue with the process," Williams said. "I have an issue with the fact that we found out about this search and the decision from an outside source."
Singh's proposed $175,000 salary is $27,000 higher than the $148,000 former Assistant City Manager David Ellison was making when he resigned last year.
When asked by several council members about Ellison's former salary, Cagle said he thought Ellison was paid far too low, but that was not an agreement he made with Ellison. Ron Olson was the city manager when Ellison was hired.
Councilwoman Brown said the increase from $148,000 to around $175,000 is a lot of money in Killeen right now, especially with current budgetary constraints in the city.
Taneika Driver-Moultrie, president of the Killeen NAACP chapter, spoke at public forum Tuesday on the appointment of Singh as the assistant city manager and asked why the new position would make an additional $15,000 on top of what the position was advertised as — and why Singh would make more money than Ellison. When Killeen started advertising the job in January, the starting salary was "negotiable in the $160,000 range."
Councilwoman Debbie Nash-King said she has been disappointed with the flak that Singh has received since the news of Singh's recommendation came out.
"All she did was follow the process. She submitted an application and she was selected," Nash-King said.
About an hour before that Tuesday meeting, council members were also hit with a lengthy email from Singh, defending her experience and revealing that she was fired from her first job as assistant city manager in Hutto in 2017.
"I was an Assistant City Manager in Hutto for 6 months," Singh said in the email to the Killeen City Council and the mayor. "I was fired from my position, and I am proud of that fact."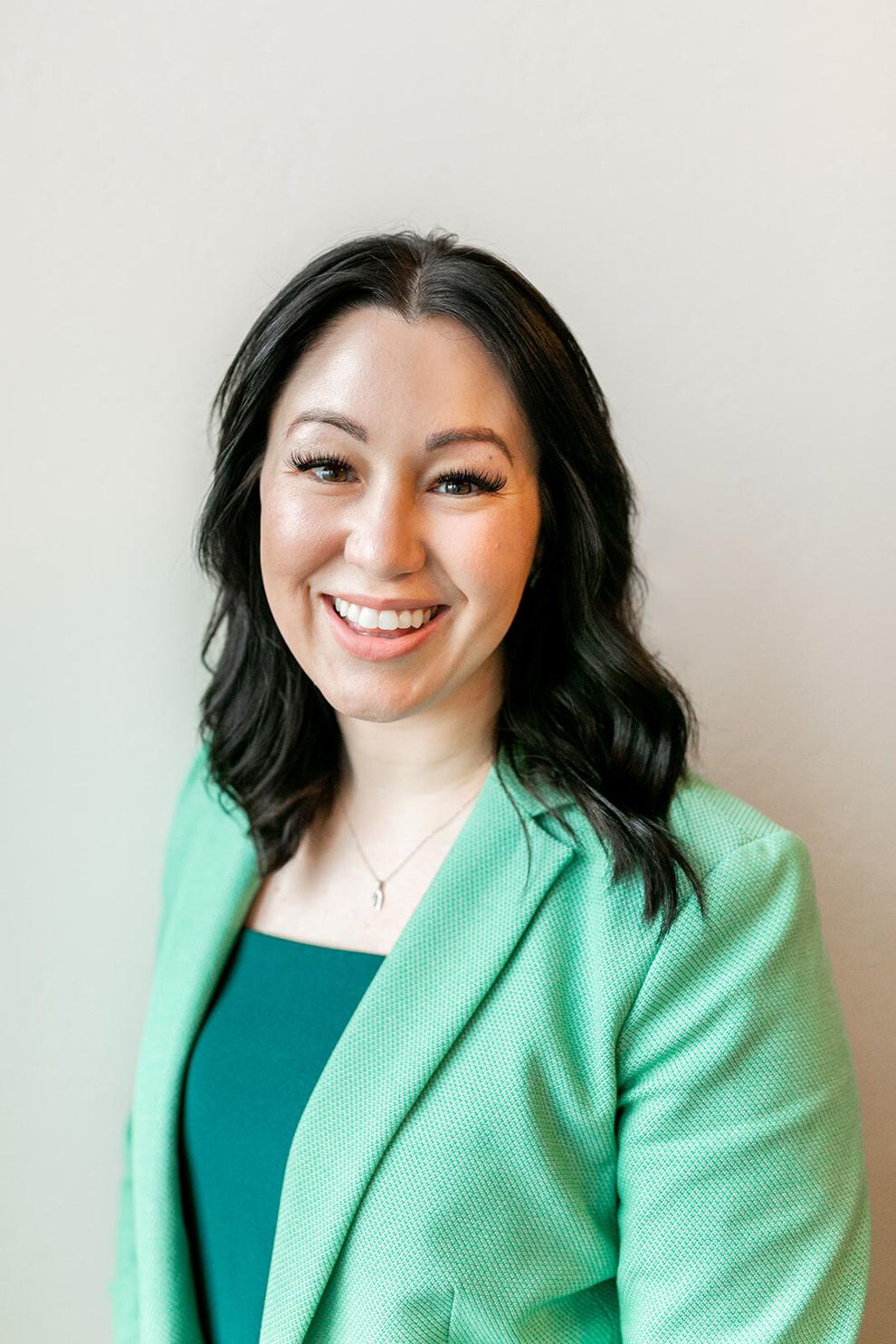 She said she had "concerns with the former city manager's actions, decisions, and the lack of information being provided to the City Council. I took action fully recognizing that it would result in my termination."
Singh also responded to another email that had been sent to the Killeen council late Monday night. That email came from someone using the name "William Walton," who claims to be longtime former employee of the city. The city has no record of an employee under the name "William Walton," according to Shine. The Herald reached out to "Walton" via email, who replied saying he is not using his real name in order to protect friends and relatives who still work for the city.
Refuting some of the chief concerns and allegations made by "Walton," Singh attached a letter of concern she wrote while in Hutto that outlined seven concerns she had with the Hutto city manager.
These concerns included the city manager making decisions that caused the city to lose money, the city manager paying for things in excess of amounts approved by the Hutto City Council, the city manager disclosing details of confidential conversations between Singh and the Hutto human resources department with other city employees, and the city manager taking actions that caused a project to be over-budget and deflecting blame on Singh and other city employees.
Another concern in Walton's email was Singh's apparent lack of educational qualifications for the position that the city advertised as requiring a bachelor's degree in public administration, business administration, or a closely related field along with at least five years of relevant experience.
Singh said she has a degree in civil engineering from Texas A&M.
"I did not intend to have a career in municipal government," Singh said in the email. "I got into this profession by chance during the great recession, and I am grateful that this career found me."
She added that her technical background gives a solid base and a different path to management.
In the email, she told the council that this was the third time she has been offered the position of assistant city manager, and that by being offered the position by three different city managers speaks volumes to her qualifications and value to the city.
Former City Manager Ron Olson offered her the position in February 2019 in hopes the city council would authorize a second assistant city manager position. Based on council feedback, he did not proceed and retired shortly thereafter, according to Singh.
Singh said that Ellison offered her the position on an interim basis when he was acting city manager after Olson's retirement and before Cagle's hiring.
"Mr. Ellison asked me to put together a plan of how I would balance my "family responsibilities" with my interim responsibilities. When I refused to do so, feeling that it was insulting and diminutive, he chose to go in a different direction," Singh said in the email. "I have been offered this position three different times by three different city managers, and I believe that speaks volumes regarding my qualifications and value to the city during my tenure."
Speaking to the salary and the disparity between her proposed salary and Ellison's salary, Singh said, "I cannot address past salary decisions I had no part in making. I did not enter into this salary negotiation lightly or without a significant amount of careful thought."
The Killeen human resources department also recently did a survey of several cities and what they pay their assistant city managers as of Fiscal Year 2020.
The study, which included several from the Dallas/Fort Worth, Houston and San Antonio metroplexes, indicated that the average salary for an assistant city manager is $182,941. Singh said she asked for a starting salary lower than the average because she values taxpayer money.
When reviewing that survey, provided Monday by the city, Ellison's salary was well below what many other cities were paying.
Other cities are also paying significantly more for assistant city managers than would the city of Killeen when factoring in that many on the list had more than one assistant city manager.
Waco, for example, has three assistants and pays them more than $571,000 combined. Waco has a population slightly less than Killeen.
Temple, a city about half the population of Killeen, has two and pays more than $329,000 combined for them.
In 2018, Killeen took a different approach while Olson, Cagle's predecessor, was the city manager.
In December of that year, the city announced there were five finalists in the running to replace then-Assistant City Manager Dennis Baldwin, Among those finalists was Ellison, who at the time had more than 20 years of experience and had served as an assistant city manager in seven cities, including San Antonio from 2011 to 2014. Ellison was eventually hired by Killeen in January 2019.
According to an August 2020 article by Austin-based NBC affiliate KXAN, Singh was offered more than $32,000 in severance pay when she left Hutto in 2017.
After the Herald asked Singh about the severance pay, the newspaper was sent a letter by her personal lawyer late Friday night.
"The Killeen Daily Herald should be careful to note that the City of Hutto never accused Ms. Singh of any wrongdoing. Instead, Hutto offered Ms. Singh a payment in exchange for waiving the claims she may have had against Hutto for their wrongdoing," according to the letter from Singh's attorney, Austin Kaplan. "Ms. Singh stands by her actions in Hutto, and her firing from Hutto represents nothing negative, only the result of her dedication to running a transparent organization dedicated to improving the quality of life for residents."
The council is expected to vote on whether Singh gets the job this Tuesday. Council members are also slated to vote on who would fill her job as the executive director of public works.
The city has recommended the appointment of Jeff Reynolds as the executive director of public works.
Reynolds, a seven-year employee of the city, started as the mowing and drainage manager, then he was promoted to director of solid waste, and is currently serving as the assistant director of public works.
What will happen if the council turns down the recommendation of Singh for the position? What will the city manager and staff do?
"The City Manager has been operating without an Assistant City Manager since October of last year," Shine said by email.
Tuesday's meeting will be at 5 p.m. in the council chambers in City Hall, 101 N. College St., Killeen.
For those unable to attend the meeting in person, it will be web streamed live and archived for playback on the city's website, KilleenTexas.gov. It will also be broadcast live on Spectrum Cable Channel 10.