Killeen City Councilman Steve Harris is holding a monthly virtual town hall meeting Thursday from 5:30 to 7 p.m.
The subject? Killeen's Future Land Use Map, also known within local government as "The FLUM," a map that provides broad direction as to the type and location of future development.
Last month's topic was on Bell County property tax valuations which brought more than 20 people in virtual attendance.
Harris said the purpose of this month's particular town hall "is to allow citizens to be educated on … what the comprehensive and Future Land Use Map is and its purpose how its establishment dictates the overall growth of our city."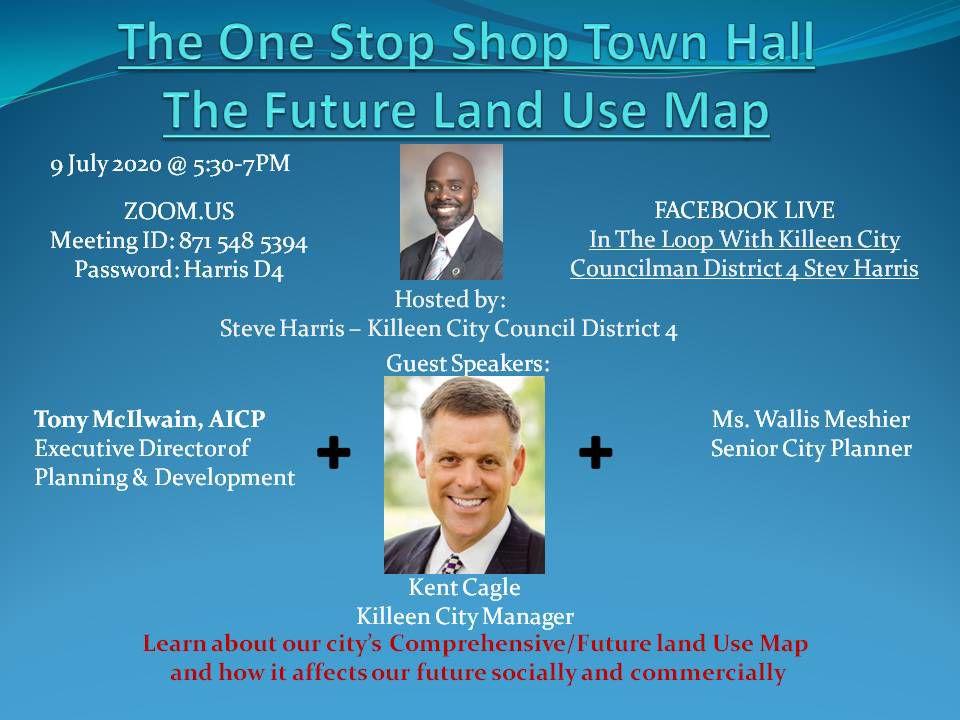 During the meeting, Harris will be joined by Killeen City Manager Kent Cagle, City Planner Wallis Meshier and Planning Director Tony McIlwain.
"The goal is, as citizens gain knowledge about this map and how important its review and modification by the council is, for the same citizens to gain an understanding how it affects our park, residential, commercial and overall growth of the city," Harris told the Herald in an email. "I also want people to be able to gain a basic knowledge of how to tie the map in with our city budget in a way that will reveal the relationship they hold."
The meeting will be held on two online platforms — via the Zoom app and Harris' political Facebook page: "In the Loop with Killeen City Councilman District 4 Steve Harris."