A car that was fleeing from police smashed into a minivan at the intersection of East Veterans Memorial Boulevard and Second Street in Killeen Wednesday morning, and one person has been arrested, police said.
Police were following at a high rate of speed westbound on East Veterans Memorial Boulevard.
The minivan spun a couple times before coming to a rest on Second Street. Shortly after the wreck, a man could be seen stumbling as he got to his feet and running through the parking lot of a nearby business back toward East Veterans Memorial Boulevard.
Within seconds of the wreck, which happened around 11 a.m., about five Killeen police cars and a couple of constables were at the scene, directing traffic and blocking off southbound traffic on Second Street just north of the intersection.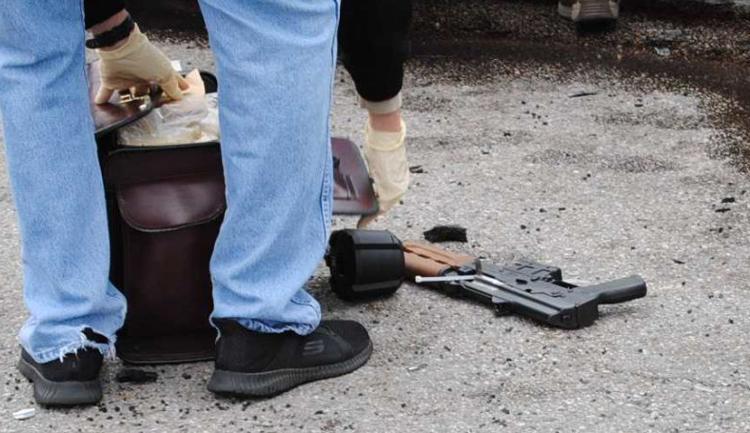 Killeen Police Department Sgt. Matthew Nichols, who responded to the scene, said the wreck stemmed from a car chase that began at the intersection of Priest Drive and Second Street and went into Harker Heights before coming back to Killeen and ending at the intersection of the wreck.
Before the chase, detectives with the police department were watching a person they suspected of dealing with firearms and some other activities, police said. An officer pulled over a black car and during the traffic stop, the individual started his car and fled. During the pursuit, the man tossed a firearm out of the window, according to Nichols.
Following the wreck, the man fled on foot and was put into custody after a short foot pursuit, according to Nichols.
As of Wednesday afternoon, police have not identified the person who was arrested or what he was charged with.
At the scene of the crash, police had a rifle in possession.
No injuries were reported.
Herald reporter Thaddeus Imerman contributed to this report.