It's been one month since James "Kent" Cagle took the helm as Killeen's new city manager.
Cagle, 58, replaced former City Manager Ron Olson, who retired Oct. 1, 2019, after more than 40 years of city management in various cities, including Killeen.
Cagle was selected in November out of a total 29 nationwide candidates. His official start date was Dec. 3.
Since 1987, the Tulia, Texas, native has worked in local government — beginning his city management career in January 2001.
Cagle said his reception in Killeen has been a warm one, and he enjoyed "getting to know them (department heads)." The proud Texas Tech Red Raiders fan also said there were no surprises when he came to Killeen as he did "extensive research."
He also added that during his time as city manager "we will deliver a balanced budget."
"I will be engaging city council and staff very soon to help establish priorities. I know we have a very sizeable list of issues that require more resources than are available, so we will do our best to prioritize and make the best use of the funds that we have," Cagle said.
When asked if he'd set any goals for his first year as city manager Cagle said two issues "come to mind immediately."
HOMELESSNESS
Killeen's homelessness needs came to light in the summer of 2019 when the local shelter closed down for about three months due to financial issues.
The nonprofit shelter closed temporarily May 18 after a grant for $123,000 was discontinued and an Emergency Solutions Grant for $93,500 was cut to $51,273.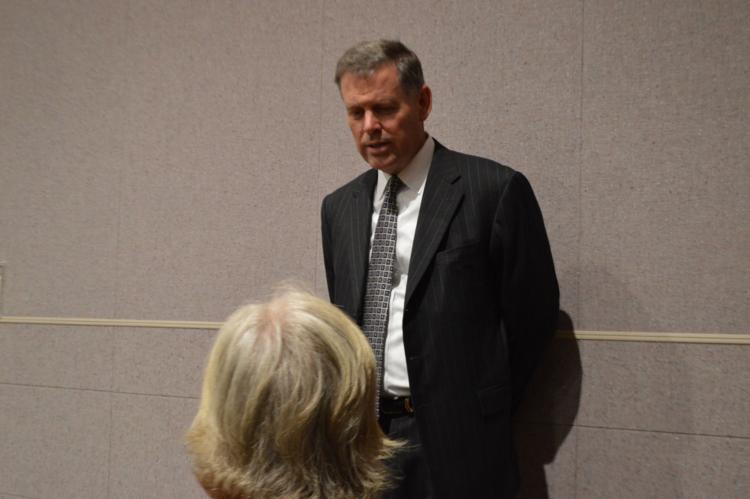 In June, a slew of camping tents were pitched in front of Friends in Crisis homeless shelter in downtown Killeen. It was dubbed "Tent City."
Killeen area residents helped bring food, water and portable sanitary facilities to the encampment. Some people donated money.
The shelter raised enough funds to reopen in July.
Today, the shelter remains open but there are still signs of homelessness in Killeen, mainly downtown.
Cagle said he would like to see the community come together and deal with the homeless situation.
"This can't be just a top down government funded solution, city government can be a partner, but the solution must be community based," Cagle said. "Downtown should be a significant revenue generator for the city, and it will continue to decline unless the homeless situation is addressed."
GROWTH
Cagle is aware of the need to pay for growth in Killeen.
The city has experienced its share of growth in recent years with the current population being close to 150,000 — 10,000 more than five years ago. Projections by the Texas Water Development Board reflect that the number would top 238,000 by 2050.
Also on the rise is the demand for city services like water delivery, wastewater removal, roads and first responders.
Cagle said the city needs "to have a thorough discussion about growth, including the impacts it has on service level demands and infrastructure, so that we can plan and take deliberate actions to make Killeen what we want it to be in the future."
Added Cagle: "Inside of City Hall, we have a great group of committed employees that work very hard for the City of Killeen. Outside of City Hall, I would say that we are a small city with big city problems, but without the big city resources to deal with those problems."
Cagle said his strength to address these and other city issues is his experience in both fast growing and mature cities.
"While Killeen is experiencing rapid growth, it is also an older city in need of redevelopment. I have a successful track record in solving problems in both types of cities," he added. "In the coming years, I look forward to helping Killeen solve its most pressing problems. The issues Killeen faces will take time to address, and I'm committed to being part of the long-term solutions."