After 9 days without potable drinking water, Killeen residents could see the remaining boil-water notice lifted as early as noon Friday, officials said Thursday.
The boil-water notice for the eastern portion of Killeen, encompassing about 35,000 residences, was lifted early Thursday, officials said.
"Those locations have been released, and, again, it's about 35,000 (households) who have been affected by that lifting of the boil-water notice," Killeen Executive Director of Public Works Jeffery Reynolds said during a news conference Thursday at City Hall.
"We got all of our test samples at the lab right now for the upper pressure plane and airport pressure plane, those should be back tomorrow morning. If all is favorable with those, we'll be releasing the rest of the city at that time," Reynolds said.
The city divides the different water service areas in the city by what officials call "pressure planes."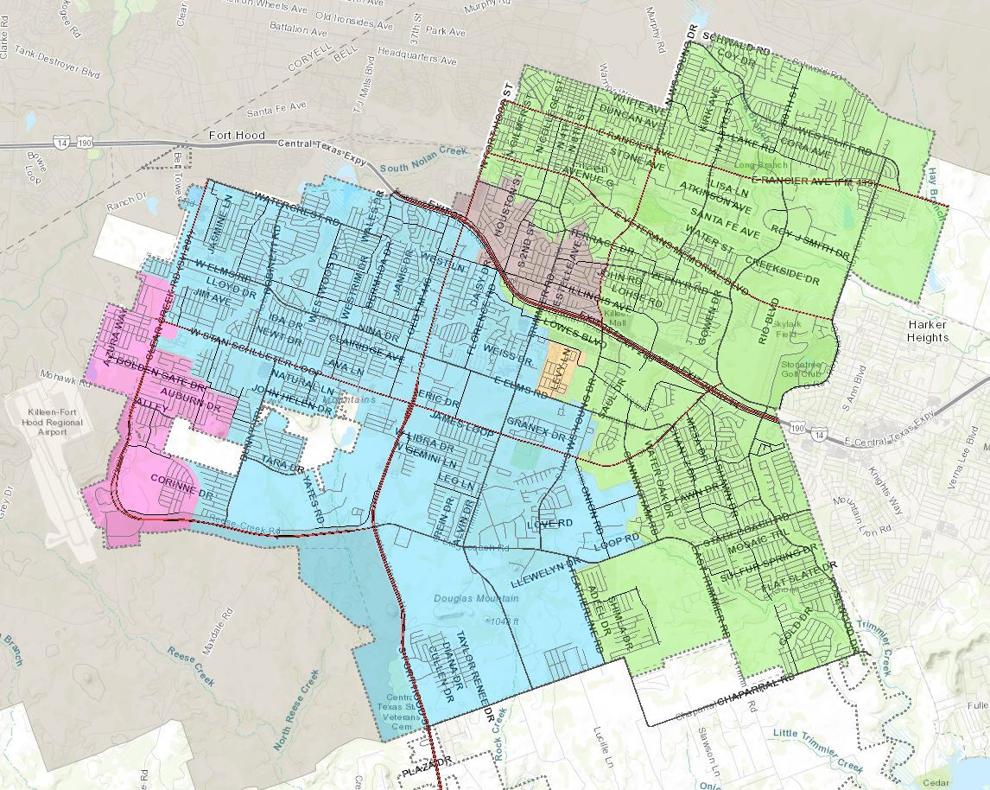 Reynolds said he expected to have water sample results by noon Friday.
"We look forward to that," Reynolds said. "We're all looking forward to getting beyond this, putting this behind us."
Thursday morning, the city of Killeen posted a link to the city's pressure plane map showing the eastern portion of Killeen — those living in the Lower Pressure Plane — to be released from the city's boil-water notice.
"TCEQ confirms water test results are acceptable in portions of Killeen," the city said in a news release Thursday.
Residents living in the remaining pressure planes in Killeen have yet to be released from the ongoing boil-water notice, and should continue to boil water as directed.
Killeen has been under a citywide boil-water order since Oct. 19, when daily and quarterly testing showed low chlorine levels throughout the Killeen drinking water supply, city officials have said.
Some residents have questioned why city officials did not see the chlorine levels dropping in the days, or perhaps weeks, preceding Oct. 19. Despite repeated questions from the Herald, the city has not released daily test data on what the chlorine levels were in the days prior to Oct. 19.
During a press conference Thursday afternoon, Killeen Mayor Jose Segarra thanked city employees for their hard work during the ongoing boil-water notice and highlighted common questions he's heard from residents.
"People ask me, 'Mayor, who's to blame for something like this,'" Segarra said. "Well, that's hard to answer, because when we talk to WCID, the water that's coming out of WCID is still the same water that we've been given and it's still the same water that other cities get and yet other cities do not have to issue boil-water notices using the same water that comes out of WCID.
Segarra called the boil-water notice a "fluke situation" during Thursday's news conference.
"I'm sure we'll delve into it to make sure this does not happen again in the future, but if you ask me who's to blame for it, I can tell you, really, at this point, there is no way to point a finger to a person," Segarra said. "This is just a fluke situation that happens — what is the new word I learned? Nitrification. So, that is a word that happens when things like that happen."
According to the Environmental Protection Agency, nitrification, as TCEQ cited to be a factor at WCID-1, is a biological process that converts ammonia to nitrite and nitrite to nitrate.
High levels of nitrate in drinking water, according to the Centers for Disease Control and Prevention, can be dangerous to health, especially for the elderly, infants, and pregnant women.