Dozens gathered for a Juneteenth flag-raising ceremony outside the Innovation Black Chamber of Commerce office in downtown Killeen Friday morning kicking off a weekend of events honoring emancipation and the newest national federal holiday.
"The raising of this flag is the raising of our spirits, the indomitable, undefeatable force within," Killeen resident Kimberly Robinson said to the crowd of about 30 people gathered for the 10 a.m. ceremony.
President Abraham Lincoln's Emancipation Proclamation went into effect Jan. 1, 1863, but many Texas slaves were not freed until June 19, 1865, with the arrival of Union troops in Texas. Juneteenth celebrations are planned throughout the weekend to celebrate the day thousands of Texas slaves were freed.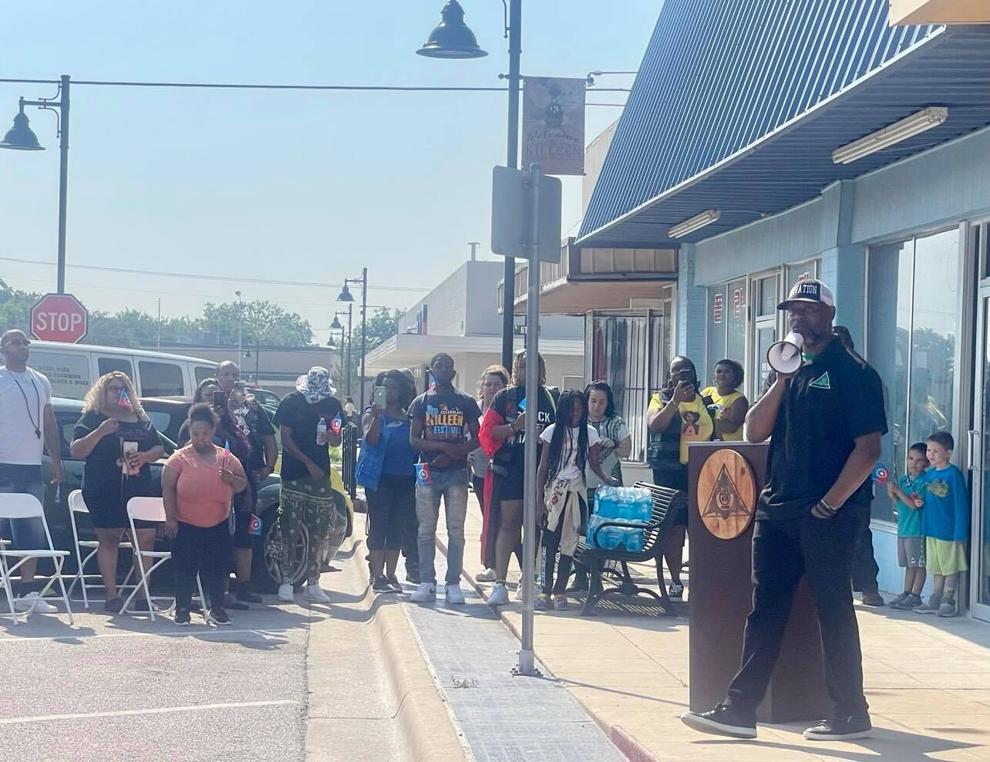 "Right now, as we stand, we are the resurrection of every slave that didn't make it," Innovation Black Chamber of Commerce founder Ronnie Russell said Friday. "We walk in that light."
The chamber featured a number of speakers, musicians, and handed out personal Juneteenth flags to each person in attendance Friday.
Local historian Rodney Duckett spoke to the crowd Friday emphasizing the importance of Black history.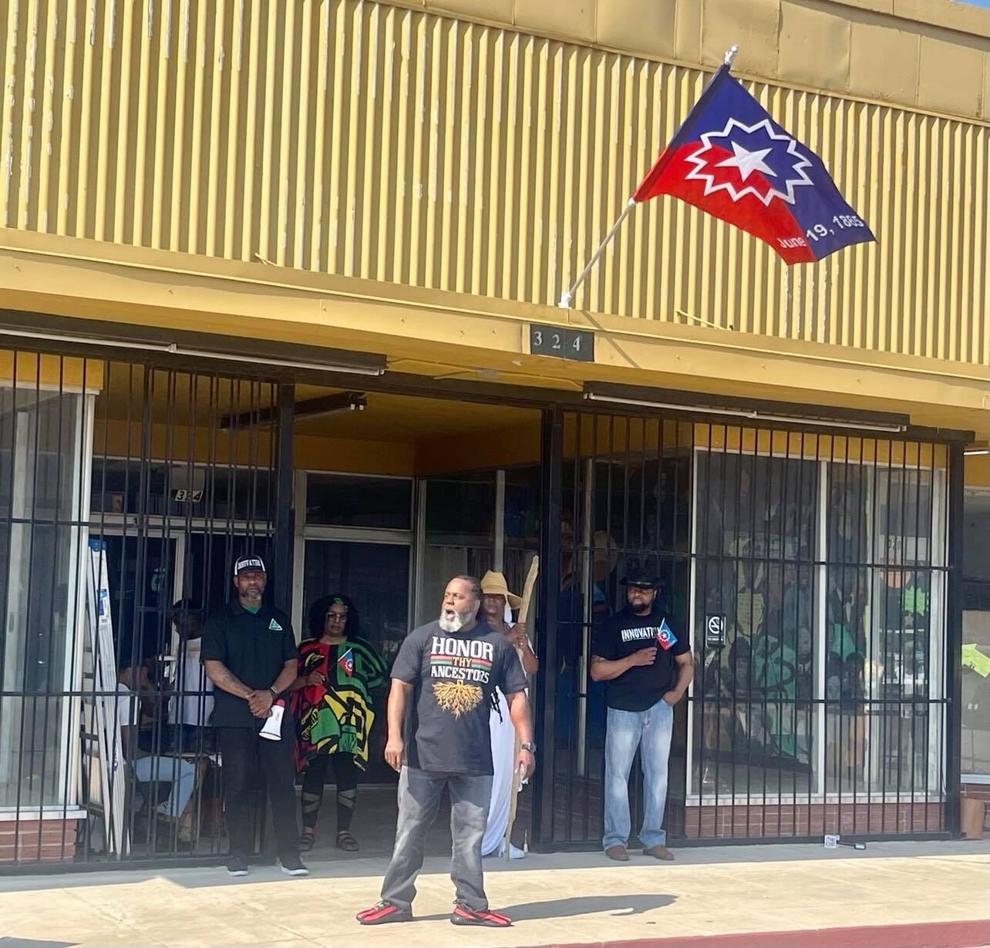 "What happened 48 hours ago, five years ago, 50 years ago, or 500 years ago still occupies the same time and space — meaning that history is not just the past, history is our present," Duckett said. "If you have little children beside you, history is their future."
Duckett encouraged attendees to honor their ancestors through self-improvement.
"I challenge each and every one of you, each and every day to improve on yourself, on past relationships that you've had," he said. "I challenge you to improve on just being a better person. Most importantly, I challenge you to honor thy ancestors in any small token. Do not let anyone belittle our experience, our journey, our labor here in the United States of America."
On Saturday, the official Juneteenth holiday, the chamber will host a family friendly 5k at Lions Club Park, located at 1700 E. Stan Schlueter Loop, at 8 a.m. To register for the 5k visit https://bit.ly/3gDJjI4.