It's Wednesday night in Killeen and churches throughout the city are hosting a Bible study. Simmonsville Missionary Baptist Church is no exception.
In a lightly filled church, Pastor Winfred Tyler led the midweek service. Tyler said he was 21 years old when he joined the church in 1984. The church had been under longtime leader, Pastor Hubert Debose Sr.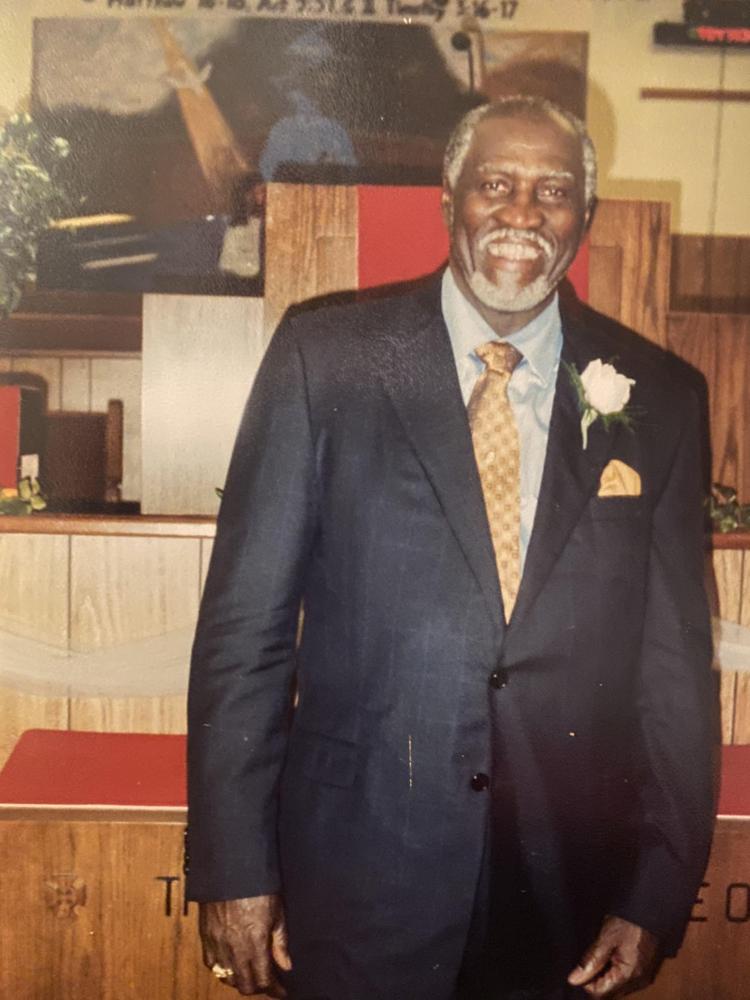 "We're like family here," Tyler said. "Pastor and his wife were a father and mother to us."
In the 1940s, there was no place for African Americans to worship in Killeen, according to accounts in a locally written book called "Tapestry."
Because of the desire to honor their faith, a group of concerned residents, including both black and white, planned to have a church put in place.
The land was donated by a white man named William "Bill" Simmons and was designated for the church.
After several building attempts, the original church officially opened in 1951, at 314 Todd St., under the Rev. John Wiley Boiser and under the name of Lone Star Community Baptist Church. The name change happened during the Rev. A.R.D. Hubbard's administration, which was 1954-1971, according to the book "Tapestry."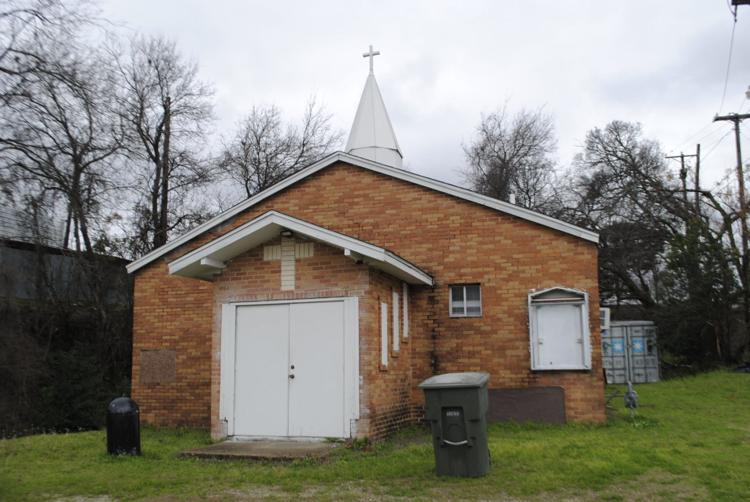 As years passed, several buildings were erected around the church: a Masonic Lodge, a daycare, Gibson's grocery store, a couple of wooden homes and even a juke house, an informal establishment featuring drinks, music and dancing.
The neighborhood became known as Simmonsville, named after Simmons, who was credited by local historians for helping a group of African Americans find a place to live in the 1940s.
The original neighborhood was north of East Veterans Memorial Boulevard between Turner Avenue and Water Street in north Killeen.
"It (the juke house) was fairly close to the church and someone actually lived in there," Tyler said. "It didn't open during Sunday service though."
As years came and went, so did the structures surrounding the church; Gibson's closed, the daycare's owner died and the juke house is now replaced with 8-feet-tall grass.
But growth became evident on this side of town as townhomes and apartment complexes are built out in Simmonsville and neighboring Marlboro Heights, also a predominantly black neighborhood. Two subdivisions in Marlboro Heights have homes with prices in the six figures.
Ida Seaborne, 77, is a member of Simmonsville Missionary and lives across the street from the church.
"When I moved here in 1984, there was nothing here but land. These apartments were not even here," Seaborne said. "I love this church, I love this neighborhood. We look out for one another here."
Tyler received the vocational call to oversee Simmonsville Missionary in 2017. Debose had been pastor of the church for 33 years, and was credited in the book "Tapestry" for the church's growth from 180 to 1,100.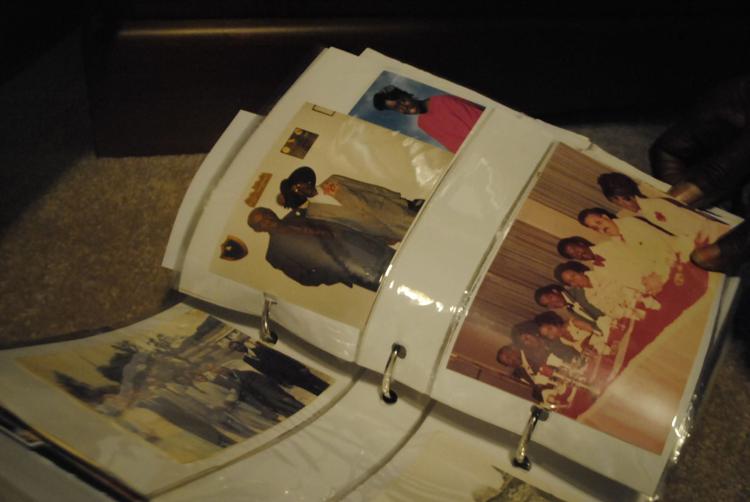 Debose died on April 7, 2016, in Temple. His wife, Mildred Debose, who was the first black Killeen High School graduate, died three years later on Aug. 9, 2019, her 81st birthday.
The current Simmonsville Missionary building, at 509 N. 42nd St., is graced with photos throughout its halls paying homage to the church's founders and former pastors.
Tyler's former wife, Gwen Tyler recalled when the congregation held its first Sunday service inside the building. The year was 1984.
"We (congregation) met at the old church and marched (one block) to the new church, all of us together," Gwen Tyler said. "We may not all live in Simmonsville (neighborhood) but we care what happens here, this is our church home. We care about the neighborhood that surrounds it."
Street of pastors
Marlboro Heights is south of East Veterans Memorial Boulevard and extends as far east as the Killeen Mall area and south to Hallmark Avenue.
According to several community sources, Marlboro Heights was established in the late 1940s and the Marlboro Heights Missionary Baptist Church was built in the mid-1950s. The Rev. Roscoe A. Abercrombie was its first pastor and remained until his death in March 1992, according to "Tapestry."
Five Central Texas pastors called one street home. Their widows still live there, on Hillside Drive.
One of the widows is Ruby Jackson, whose late husband Connis Jackson founded the first black church in Copperas Cove, Unity Missionary Baptist Church.
The couple came to the Fort Hood area in 1968 and moved to Hillside Drive in 1973. Abercrombie resided on the street. So did the Debose family.
Jackson recalled days when all the pastors were still alive with their wives.
"Every Sunday after church, they all come to our house for something to eat. They called it their eating place," Jackson said with a smile. "On Friday nights, we would hold Bible study here."
Abercrombie, according to Jackson, couldn't get enough of her strawberry cake that she served with strawberry ice cream.
"We shared more with each other back then," Jackson said. "Today, it seems like everyone (new neighbors) keep to themselves."
Today, the group of widows still look out for each other; whether it is calling to check on a neighbor or visiting them at home.
"I prayed to God to continue to bless me with a quiet neighborhood and he did," Jackson said.
The group of ladies have also stood up for their community. In October 2019, the city received a zoning request from a local business owner to sell alcohol at his existing pool hall, located near the end of Hillside.
The women were joined by 60 Simmonsville and Marlboro Heights residents at a Killeen City Council workshop that same month in opposition of the request.
Jackson was the sole commentator during a public hearing on the request.
"It will bring noise to our neighborhood, it will bring vandalism … it will bring more traffic … more violence to our neighborhood," Jackson said to the council, staring each council member in the eye.
The business owner, through their legal representation, eventually pulled the request off the agenda.
"He (business owner) said he wanted to talk to us about it first," Jackson told the Herald on Thursday evening in her home. "Haven't heard from him since."
Next Generation
Anthony and Michelle Brown moved to the Fox Creek subdivision in Marlboro Heights in November. Prior to the move, the couple lived on 38th Street, less than half a mile from the Simmonsville neighborhood.
The young Army couple with two children lived next to elderly people in both neighborhoods. One of the neighbors, according to Michelle Brown, sometimes brings a plate of food on Tuesday.
The Brown's are African American and so are the majority of the neighbors, according to Michelle Brown.
"We heard about the Simmonsville church from some of the members who would knock on our doors once a week to invite us to church or pray with us," Michelle Brown said. "We've lived in several different states and mostly kept to ourselves. But it is something about this community that gives us a sense of pride of who we are, even in the face of adversity."
Currently, the Simmonsville area and north Killeen is in a food desert as two major grocers — IGA Foodliner and H-E-B — closed in August and September 2019, respectively.
The grocery closings, along with the rise in crime, mostly in the Marlboro Heights and south Killeen area, caused residents to gather to plan actions. such as forming the 76541 Community Coalition. Two Marlboro Heights residents organized a march in the area to bring awareness.
Both Gwen Tyler and Jackson, in separate conversations to the Herald, summed up the recent actions as the essence of what the Simmonsville and Marlboro Heights neighborhoods are all about — coming together, standing up for each other while still progressing as a community.
"It wasn't that long ago when I couldn't go into a restaurant and had to get my burger through a window," Jackson said. "Times are getting better but let's not forget problems are still here."