A Killeen man serving a life sentence for capital murder may be eligible for parole sooner than expected thanks to a bill that has passed the Texas House and is currently in the Texas Senate.
Jason Isaiah Robinson, 43, is being held in the Hughes Unit of the Texas Department of Criminal Justice in Gatesville.
He was sentenced to life in prison on Aug. 9, 1995, according to TDCJ inmate records.
Currently, Robinson, who was 16 at the time of the crime he was sentenced for, is eligible for parole on Nov. 13, 2034, according to his inmate record.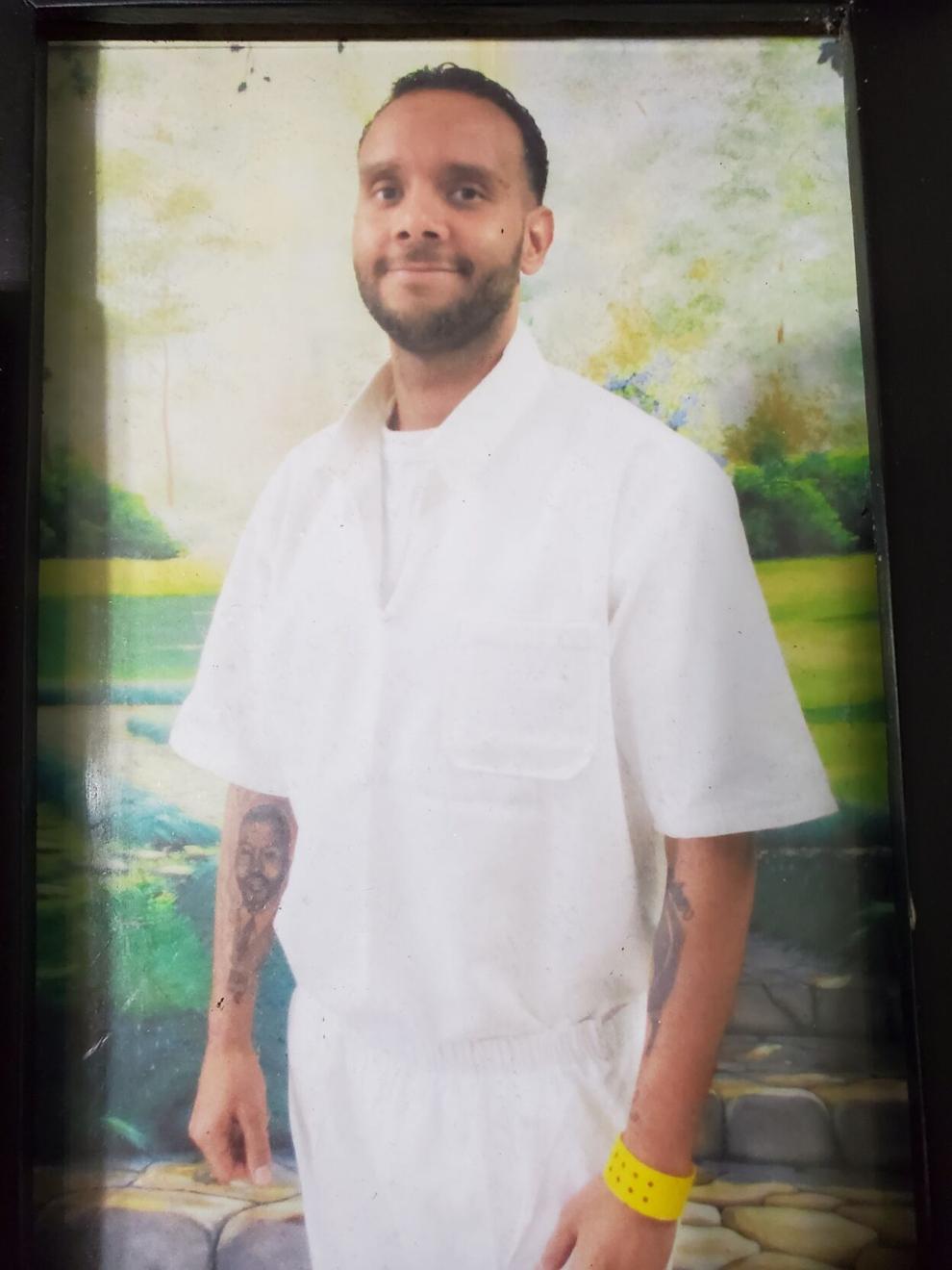 That time table could get bumped up drastically, in part because of the support of Rep. Brad Buckley, R-Salado, for House Bill 686.
The bill would amend the Texas Government Code to say that persons who were under the age of 18 at the time of a crime and were sentenced in accordance with various sections of the Texas Penal Code and/or the Texas Code of Criminal Procedure, would be eligible for parole after 20 years.
In a 2012 United States Supreme Court case (Miller v. Alabama), the country's high court held that sentencing a juvenile to life without the possibility for parole violated the Eighth Amendment's prohibition against cruel and unusual punishment, according to the synopsis of the case on Oyez.org.
The court ruled 5-4, with Justices Anthony Kennedy, Ruth Bader Ginsburg, Stephen Breyer, Sonia Sotomayor and Elena Kagan voting for the opinion of the Court.
Following that ruling, in 2013, Texas lawmakers passed Senate Bill 2, which eliminated life without parole as a sentencing option for youth under the age of 18 convicted of a capital felony, according to the Texas Criminal Justice Coalition.
As a result of that law, individuals under the age of 18 who are convicted of capital felonies serve a mandatory life sentence with the possibility of parole after 40 years.
In a 2016 United States Supreme Court case (Montgomery v. Louisiana), the Court ruled 6-3, holding that the ruling from Miller v. Alabama must be applied retroactively.
Buckley is the first Republican in the Texas Legislature to support the bill to cut the parole eligibility time in half in the past three legislative sessions, said Deanna Luprete, the executive director of Epicenter Initiative out of Austin.
"Not only did he do that, but he co-authored the bill as a Republican on the other side of (Rep.) Joe Moody, and he opened the door for Republicans to follow suit," Luprete said Tuesday. "And I am so proud of him for what he's done for this bill."
The bill ultimately had 20 co-authors.
House Bill 686 passed the House on April 8 after a third reading on the House floor, with state representatives voting 110-39 in favor of it.
Rep. Hugh Shine, R-Temple, who represents parts of northern Killeen and Fort Hood, also voted in favor of the bill.
Rep. Shelby Slawson, R-Stephenville, who represents all of Coryell County, cast one of the 39 dissenting votes.
Also a part of the Epicenter Initiative and recognizing the difficulty the House had in passing the bill in 2017 and 2019, Robinson's father, Larry Robinson, said he was confident he could convince Buckley to sign on in support.
"I felt in my heart that I could get him to support the bill," the elder Robinson said Wednesday.
He said he met with Buckley three or four times in his office in Salado while he was on his re-election campaign in 2020.
Robinson's father said he told Buckley his son's story and provided him with a book and a letter his son wrote while in prison.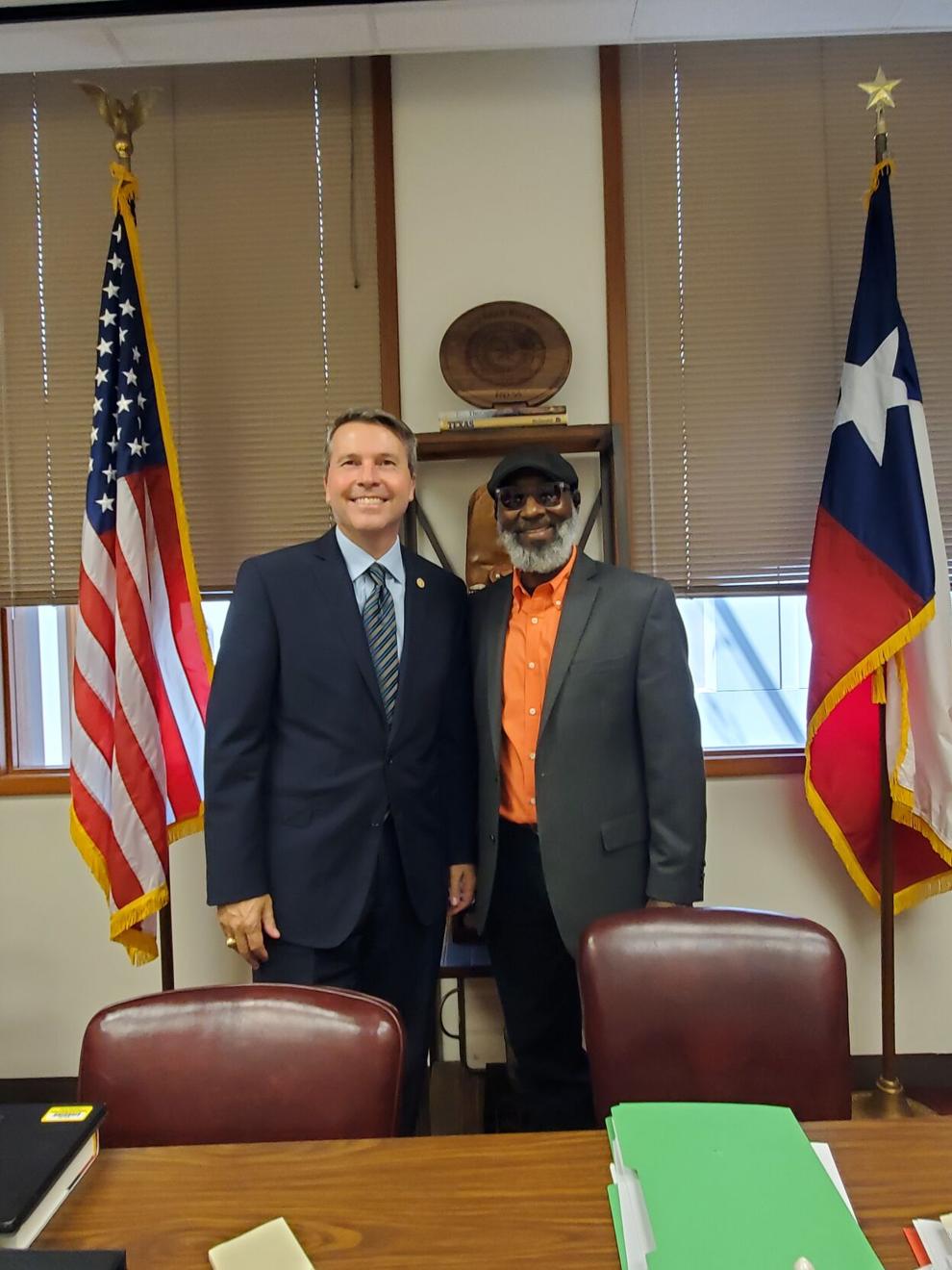 "He was convicted under (the) 'Law of Parties,' which means he was responsible for what someone else did," the elder Robinson said. "I'm not denying that my son is guilty of being part of a crime, so that is not the issue."
Chapter 7, Subchapter A of the Texas Penal Code outlines the circumstances in which another person is criminally responsible as a party to an offense.
On Oct. 14, 1994, Troy David Langseth, a clerk at the 19th Hole Pawn in Killeen was found murdered. A subsequent police investigation revealed that the younger Robinson and two other teens had helped rob the pawn shop of 17 handguns and the store's security footage.
The teens "restrained clerk Troy Langseth and duct-taped his mouth before one teen stabbed him multiple times, including a blow that pierced his heart," the Austin American-Statesman reported in 2017.
"This bill does not change anything as far as the parole board," the elder Robinson said. "That parole board is a very conservative parole board that was appointed by (Gov. Greg) Abbott. And so this is not a get out of jail free card."
Robinson's father said he is confident, however, that his son has a good chance of being released on parole because of what he has worked to accomplish and his demeanor while incarcerated.
"He never joined any gangs. In fact, when he went to prison as a 16-year-old kid, he said he used to fight every single day to keep from joining a gang," Larry Robinson said. "He never joined no gangs. He never has had any serious disciplinary action.
"He's gotten two degrees with honors — his GED (and) he's got a paralegal degree — and right now, he's working as an HVAC technician, and we're seeing about trying to get the test into the prison so that he can be certified as an HVAC technician."
The elder Robinson described his son as a "model" inmate.
With successful passage of the bill in the House, it has now moved onto the Senate. If it passes the Senate, it will go to Abbott to potentially sign into law.