Although the freezing rain and snow has moved out, the Killeen area can expect a "really slow process" as far as area temperatures getting back to normal, a weather expert said.
National Weather Service meteorologist Monique Sellers said on Thursday that the Killeen area can expect another cold night overnight, Temperatures will get above freezing for a couple of hours on Friday, but won't reach the 40s until the weekend, before a Sunday cold front will bring them down to about 32 degrees.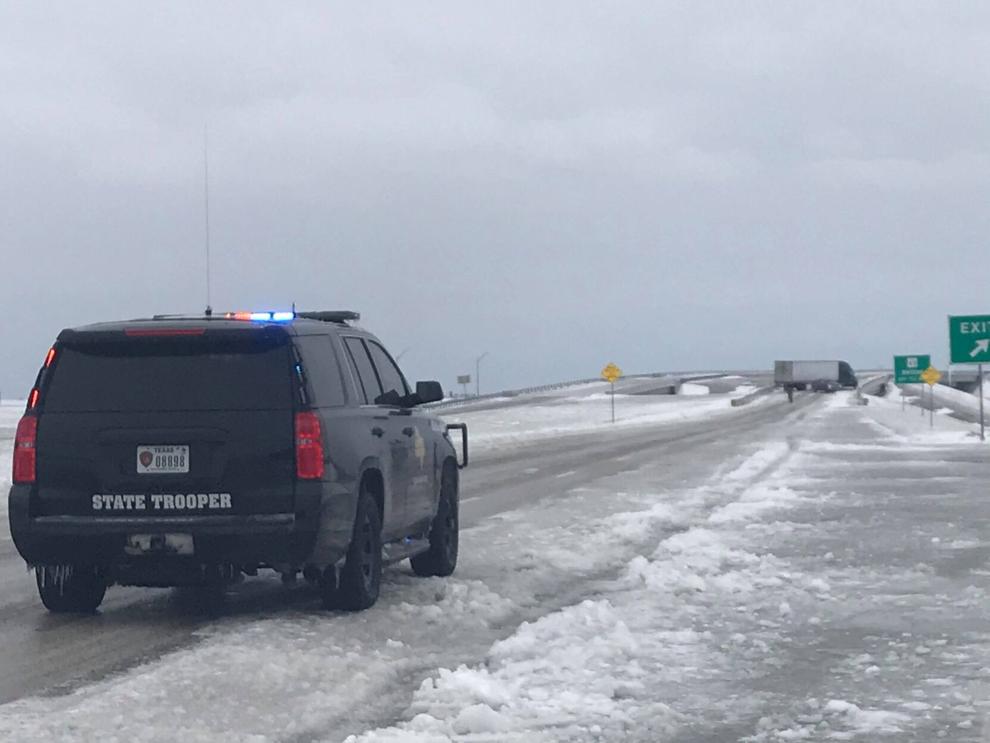 "It's going to be a longer, slower process for us for us to get really warm," Sellers said, adding that temperatures are slated to get up to the 60s by Tuesday, which is closer to normal for this area for this time of year.
Meanwhile, Killeen area roads remained covered in ice Thursday.
Traffic was still slow on Interstates 14 and 35 between Killeen and Temple, which had been serviced with sand by Texas Department of Transportation. Lots of patchy snow and ice remained on the interstates Thursday morning, while residential and other streets still had thick ice leaving them very hazardous and slippery.
Parking lots in the Killeen-Temple area were also very slippery.
Killeen police on Thursday said multiple roads around the city were "impassible" due to the ice, including parts on State Highway 195.
"Between 6 a.m. this morning and 1 p.m., we have received a total of 34 calls for service in reference to traffic crashes and 21 calls for service in reference to disabled vehicles," KPD Spokesperson Ofelia Miramontez said by email on Thursday.
An 18-wheeler ran off along near U.S. Highway 190 near Little River Academy Thursday morning, and the highway was temporarily shutdown.
Area schools and colleges remain closed this week, and Fort Hood is requiring that only "mission essential personnel" should report for duty this week "due to continuing challenges of safe travel on hazardous roads," officials said in a news release.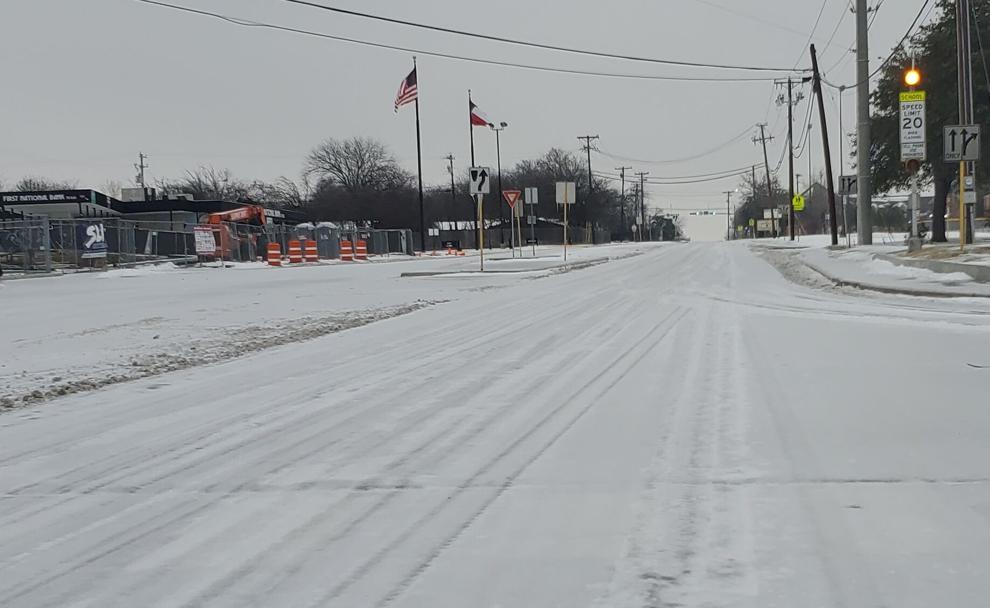 Fort Hood's Meadows Child Development Center will be open for use by mission essential personnel only through Friday, according to the release. All Fort Hood personnel are reminded to travel only when necessary and to check on each other.
A winter weather emergency began in Killeen on Feb. 11, and Mayor Jose Segarra issued a local disaster declaration for a winter weather emergency on Monday, according to a city news release.
Sellers said that for people who want to take their car to the car wash, it would be best to wait until Saturday or Sunday, assuming that local water supply issues have been resolved by then.
Killeen City Councilmember Rick Williams replied to questions regarding the city's response to the weather.
"The city has worked tirelessly leading up to and during this event to take care of citizens' needs," Williams said by email on Thursday. "This includes councilmembers, the Mayor and others actually driving citizens to warming centers, helping to provide meals and any other necessities. This was an extraordinary and unexpected event."
Williams said the power outages and low pressure or no water is outrageous for residents.
"Our citizens want our government to be responsive to their needs at every level: local, county, and state. They expect that there will be coordinated efforts to address crises of this magnitude. This has been a hard week for the citizens of Killeen and Bell County, we have pulled together to care for each other," he said.
Williams offered suggestions for future response.
"This is indeed a rare event for this area," he said. "Going forth, I would like to see more redundancy in our emergency plan with regards to warming shelters, transportation options to the shelters, and a stockpile of salts to safely treat our roadways."