A prolonged boil-water notice in Killeen that shut down some thirsty small businesses and beleaguered residents for eight days now has city and water district officials in some serious hot water.
The finger pointing over who's at fault for the lengthy loss of potable water started not long after Oct. 19, when the citywide boil-water notice in Killeen was issued.
At the Killeen City Council meeting Tuesday night — as city and state officials still scrambled to fix the ailing water system — city of Killeen Councilwoman Mellisa Brown bluntly called out the Bell County Water and Control and Improvement District No. 1 (WCID-1), the major water wholesaler for Killeen and other nearby cities.
"We've put hundreds of millions of dollars into WCID over the years and we receive water that doesn't meet standards," Brown said at the meeting. "I think for the money we pay, we deserve proactive instead of reactive measures. I think the council should relook at (the WCID) contract."
At its regular meeting Wednesday morning, WCID-1 was telling it differently.
"It's not our fault," said WCID-1 General Manager Ricky Garrett of Killeen's boil-water notice. "TCEQ (Texas Commission on Environmental Quality) suggests this situation could occur regardless. I don't see how we have been neglectful on any parameter."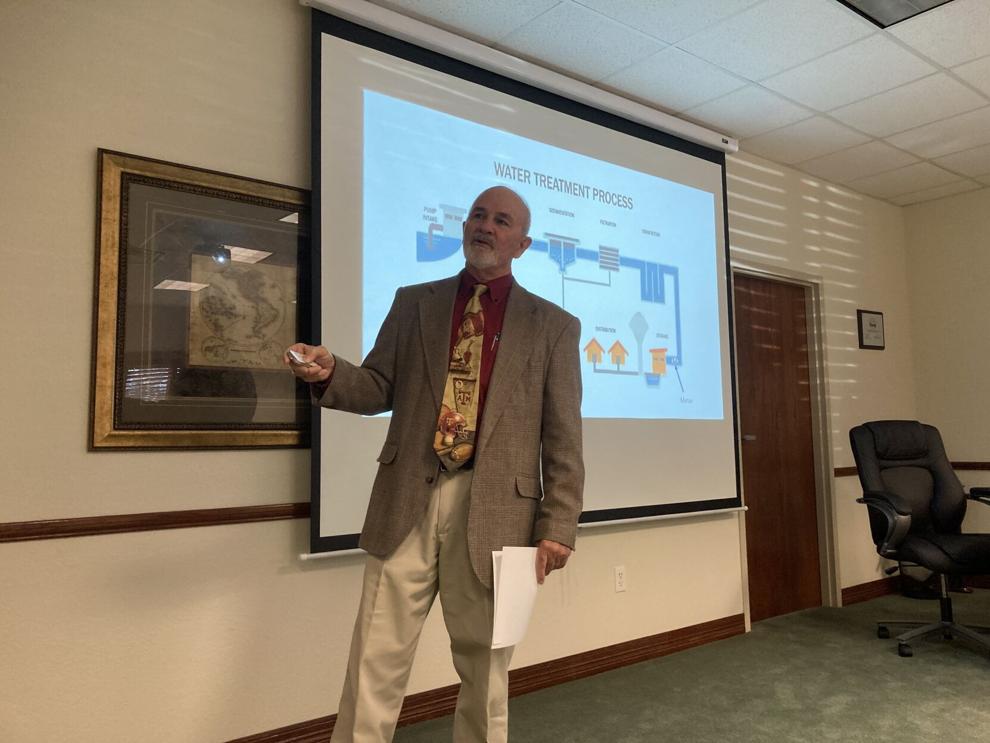 What is clear is WCID-1 and the city of Killeen have been working together in close consultation with TCEQ sometime before they began a deep clean of WCID-1's sprawling water delivery infrastructure — with officials saying last week some residents from Belton to Copperas Cove may notice a bleach or chlorine smell in their water to help resolve Killeen's citywide boil water notice.
Chlorine is necessary to combat microbes and harmful bacteria that may be present in water.
After a review of data from area cities, Garrett said the TCEQ optimization experts concluded that nitrification is likely occurring within parts Killeen's water delivery system.
"Nitrification is a biological action that results in depleted disinfection levels if not addressed," Garrett said. "Bacteria that cause nitrification are not harmful, but the depleted disinfectant residuals leave the system vulnerable for other types of bacteria that could be harmful."
Typically, the city combats nitrification by "deep cycling" tanks, increasing monitoring of their system and working with a water supplier, such as the WCID. Apparently, that wasn't enough and Killeen reached out for some additional help from the state to help keep its water legally clean enough to drink.
"When we realized we couldn't combat that (nitrification), we sought guidance from the TCEQ," said Killeen's Public Works Director Jeff Reynolds Tuesday night.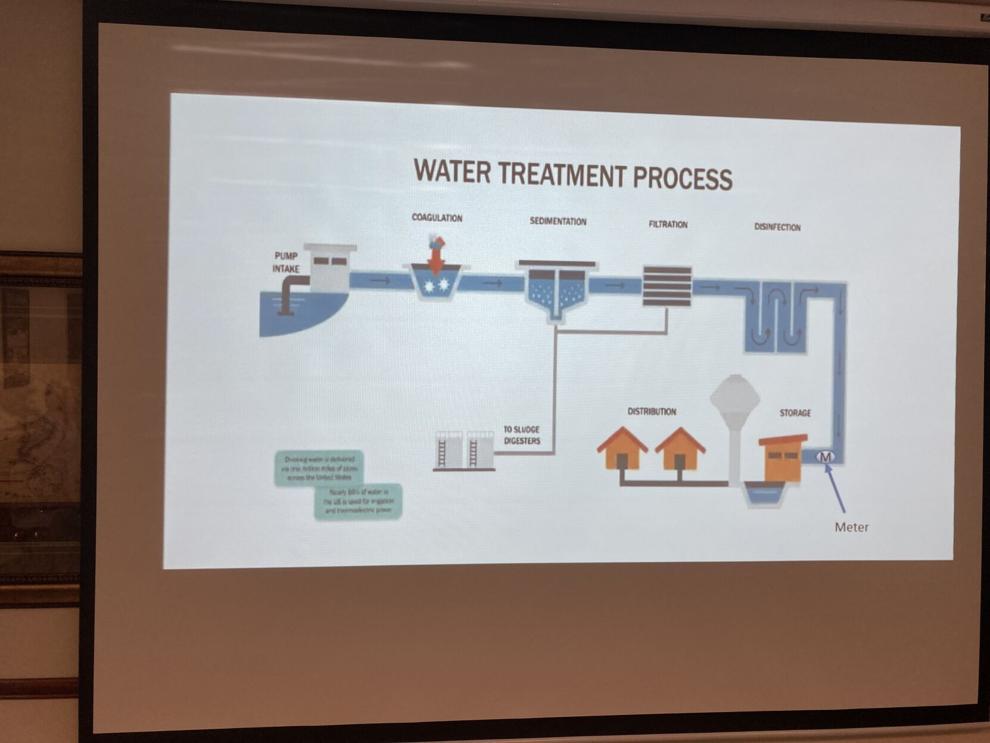 According to Reynolds, the TCEQ was contacted early on and provided guidance as to how the city could best combat the nitrification process. So far, the TCEQ has suggested a preliminary flushing of all water in the system and to conduct a "deep cleaning" of the system using a method called "chlorine conversion," which is a process in which "free chlorine" is utilized to kill bacteria and increase levels of chlorine to flush the system.
Surrounding cities are also undergoing chlorine conversion, abd the "deep-cycling" process will take 30 days. Killeen has not conducted such a conversion process before, officials said.
Garrett said WCID-1 has delivered good, potable water to Killeen at all times.
"We are required to deliver water that meets all their (TCEQ) standards, and we do," Garrett told the WCID-1 board Wednesday. "They (city of Killeen) are required to continue to meet standards on the far ends of their lines. That's not on us. We don't get their (water testing) data, nor should we. That's not our responsibility."
Every one of WCID-1's customer's got the same water, according to Garrett.
"There's no chance for us, whether we did want to or didn't want to, to deliver a different water quality to one customer vs another," Garrett said. "It's all part of the same delivery system."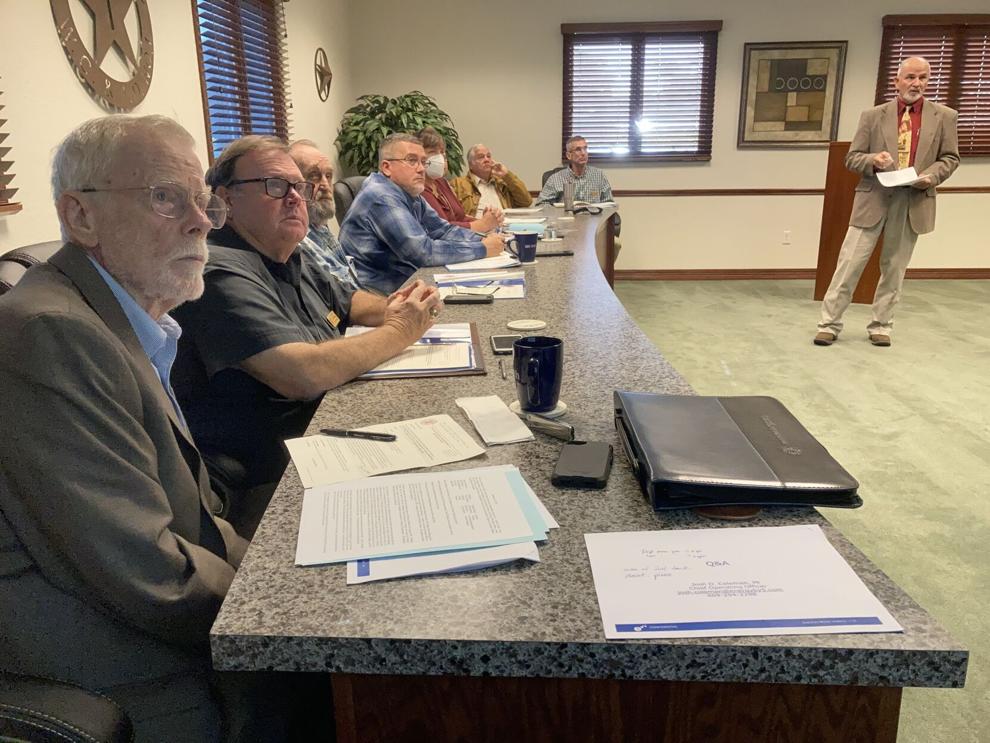 Sandra Blankenship, a WCID-1 board member whose district comprises a part of Killeen, said the city's municipal water infrastructure is in need of some major updates.
"The city of Killeen's infrastructure is antiquated and it needs to be replaced," Blankenship said.
Rob Robinson, WCID-1's board chair and former Harker Heights mayor took a more interdependent tone Wednesday, saying all entities will have to work together to help solve Killeen's problem.
"I'm disappointed in the finger pointing," Robinson said after their regular meeting Wednesday. "Our mission is to provide potable water to our customers — which we have done. The fact there's an issue with one of our customers has been addressed. I understand citizens' frustration, but we are all working together with the TCEQ, city of Killeen and WCID-1 to deliver safe water to our citizens. We are doing this together."
After Wednesday's meeting, Garrett told the Herald WCID-1's new water treatment plant at Stillhouse Hollow Lake, which opened during the summer, had nothing to do with Killeen's boil-water notice. Garrett said he did not have an exact number of how much water has been flushed so far from systems across Bell County, nor a dollar figure attached to such flushing, but Garrett estimated WCID-1's system-wide capacity sits at about 38 million gallons, but that doesn't count water pipes and tanks owned by the cities the water district serves.
WCID-1 currently charges its customers — the cities — about 0.72 cents per thousand gallons of drinking water.
Residents who do not have the ability to boil their own water may call 254-501-6315 to receive free bottled water from the city during the boil-water order.
No other local cities, including Fort Hood, have a boil-water order at this time.