A local nonprofit held its sixth annual free Thanksgiving feast - Neighbors Feeding Neighbors - for those in need of a hot meal in Killeen Thursday.
By noon Thanksgiving Day, Anthony Rodriguez, chair of the nonprofit Central Texas Herencia Foundation, said volunteers had delivered at least 100 to-go Thanksgiving plates to those experiencing homelessness in Killeen.
"We want to make sure we're out there serving our community as the community serves us," Rodriguez said.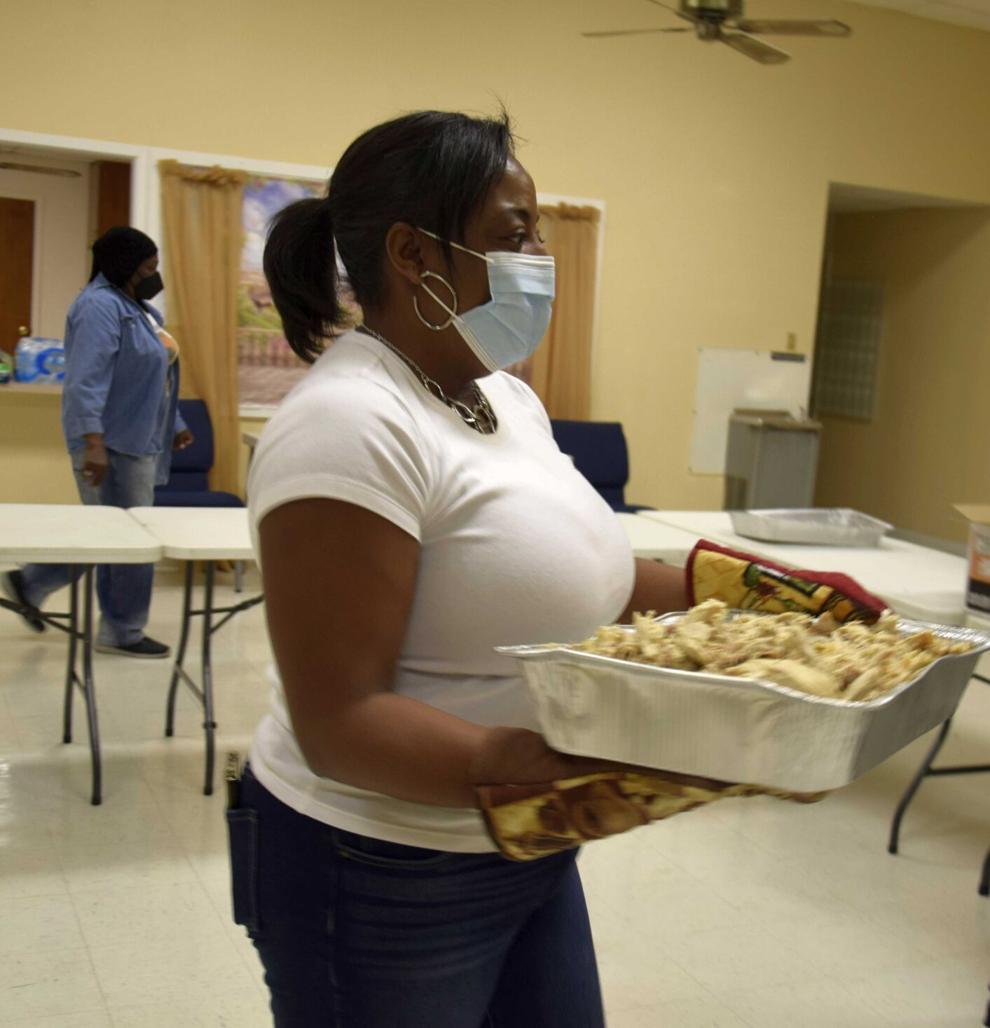 The full holiday feast, including homemade roasted turkey and five traditional Thanksgiving sides, took place between 11 a.m. and 1 p.m. at the People's Choice Worship Center, 1104 N. 4th Street, in north Killeen.
"We really just want to be out helping and just making sure that we're not the only ones enjoying a hot meal on Thanksgiving Day," Rodriguez said. "We're feeding our neighbors in need, whether you have a home, or don't have a home. If you're hungry, we want to put a hot meal in your stomach."
Killeen Fire Chief James Kubinski volunteered at the event with his wife, Jen, Thursday.
"Things like this weren't available where I came from ... So, the fact that I work here, I live here, what better way to give back to folks," Kubinski said. "We're fortunate enough to put turkey on our table, to be able to put turkey on someone else's table is a pretty awesome accomplishment."
AnaLuisa Carrillo-Tapia, district director of Central Texas LULAC District 17, said the event is more than one day of volunteering.
"We care about our community and we want the community to know that we believe in them," Carrillo-Tapia said. "Homelessness is not a crime. It is a situation. It is a season. As your community, we want you to know we're here for you. We're looking for a better tomorrow for you because you are part of our community. We took a break from our kitchen tasks to share what god has blessed us with. We could not sit at our own table and not think about our neighbors. We want to plant hope and a better tomorrow for them. Whatever we can do, we're here 365 days not just today."
Rodriguez said the nonprofit plans to put together Christmas baskets for those in need later this year.
"We don't just do it on Thanksgiving," he said. "We also do it throughout the year."