In the race for Texas House District 54, Tuesday's results were essentially the same as they were two years ago — except this time the contest was heated and featured tons of cash.
State Rep. Brad Buckley, R-Salado, will spend another two years representing West Bell County and Lampasas County in the state House after winning 53.5 percent of the vote, according to unofficial election results. His opponent, Army veteran and Harker Heights Democrat KeKe Williams, got 46.5 percent.
Two years ago, Buckley won his first term with a similar margin. He received 53.8 percent to Democrat Kathy Richerson's 46.2 percent.
"Great night in HD54," Buckley tweeted late Tuesday. "So grateful to have earned the trust of my constituents to return to Austin. Bring on the 87th (Texas Legislature)."
Lampasas County boosted Buckley's re-election campaign. He won 81.8 percent of the vote there while Williams got 18.2 percent.
Buckley's share of the vote in Lampasas County this year was slightly higher than what he got in 2018. Two years ago, he won 80.9 percent of Lampasas voters.
Williams, though, won the West Bell County portion of the district. She had 51.5 percent of the vote to Buckley's 48.5 percent. But it wasn't enough to overcome Buckley's Lampasas votes.
Williams would have had to run up her margin in Bell County to win the seat and flip it.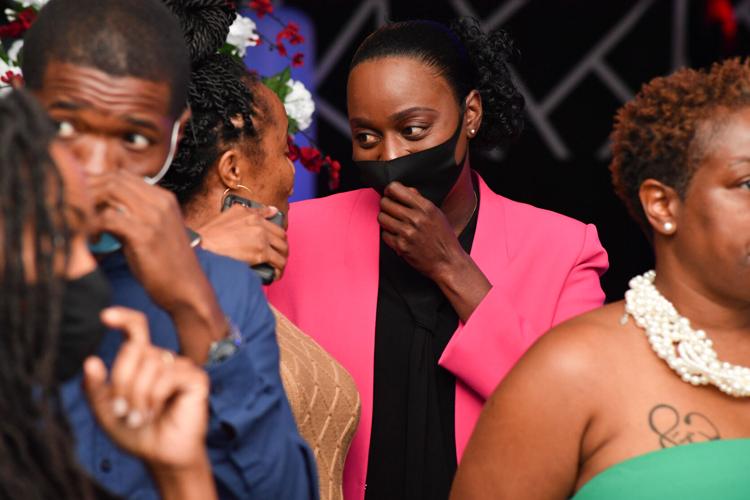 Williams did not respond to a Telegram request to comment, but previously said, "In 2018, 17 Texas state House Republicans won their seats by less than 10 points, including House District 54. I think the same factors that made House District 54 competitive two years ago exist today."
Buckley's victory continues the GOP's hold on District 54. A Republican has represented the district since Suzanna Gratia Hupp, a survivor of the 1991 Luby's shooting in Killeen, was elected in 1996.
"I feel unbelievably blessed and relieved," Buckley said.