Freda Louise Mensch Wooldridge (Pruitt)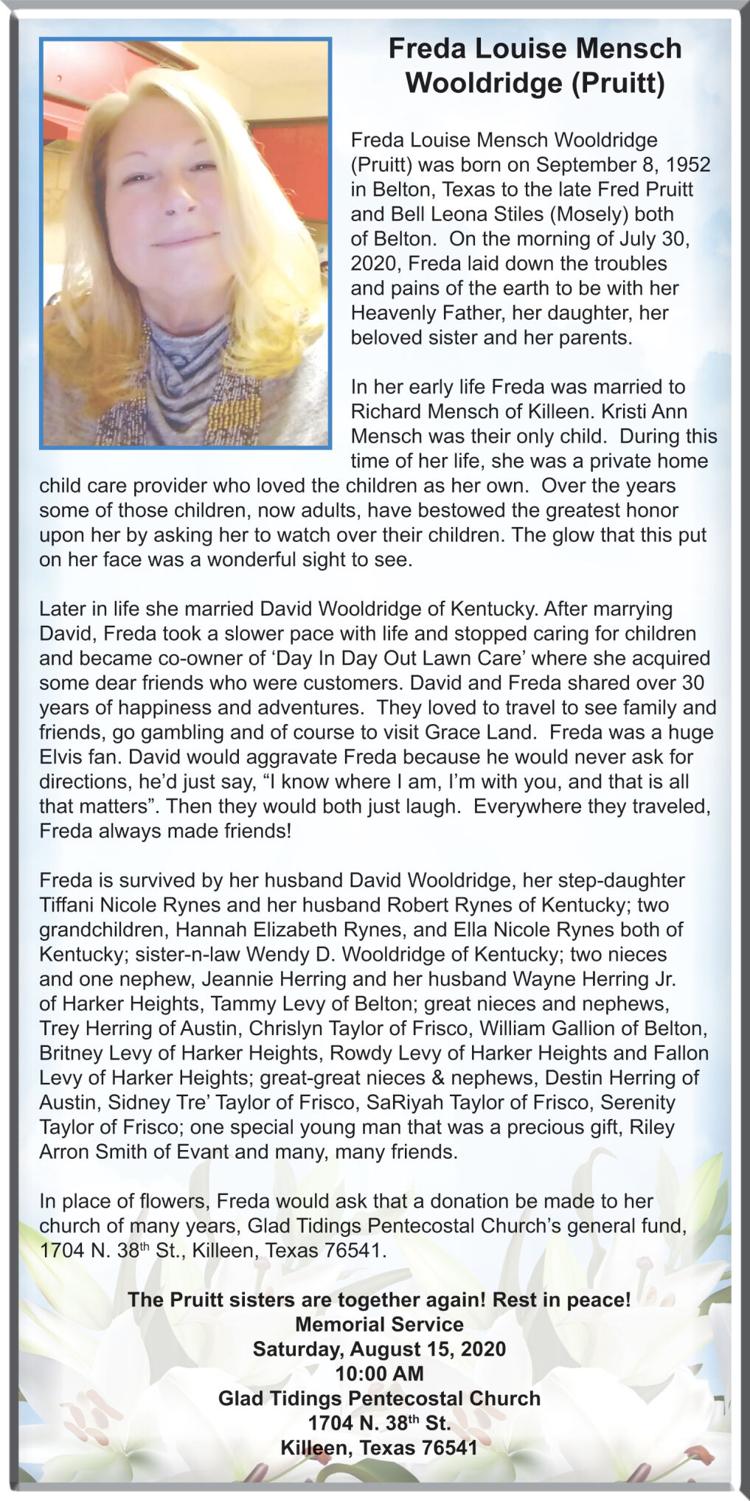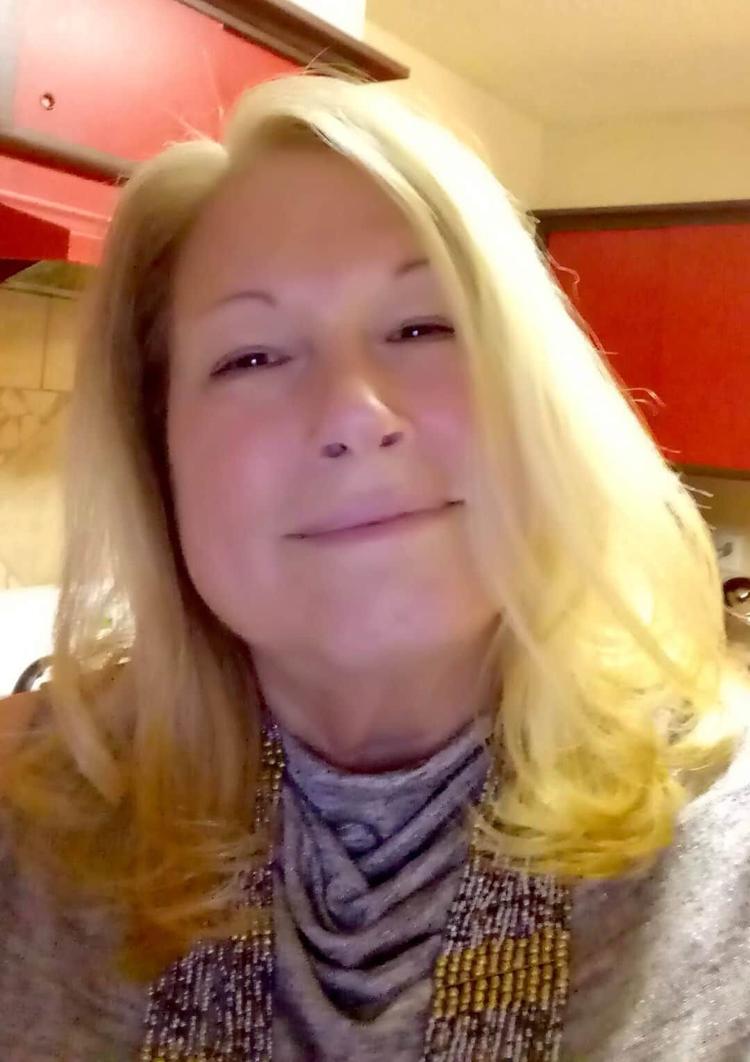 Freda Louise Mensch Wooldridge (Pruitt) was born on September 8, 1952 in Belton, Texas to the late Fred Pruitt and Bell Leona Stiles (Mosely) both of Belton.  On the morning of July 30, 2020, Freda laid down the troubles and pains of the earth to be with her Heavenly Father, her daughter, her beloved sister and her parents.
In her early life Freda was married to Richard Mensch of Killeen. Kristi Ann Mensch was their only child.  During this time of her life, she was a private home child care provider who loved the children as her own.  Over the years some of those children, now adults, have bestowed the greatest honor upon her by asking her to watch over their children. The glow that this put on her face was a wonderful sight to see.
Later in life she married David Wooldridge of Kentucky. After marrying David, Freda took a slower pace with life and stopped caring for children and became co-owner of 'Day In Day Out Lawn Care' where she acquired some dear friends who were customers. David and Freda shared over 30 years of happiness and adventures.  They loved to travel to see family and friends, go gambling and of course to visit Grace Land.  Freda was a huge Elvis fan. David would aggravate Freda because he would never ask for directions, he'd just say, "I know where I am, I'm with you, and that is all that matters". Then they would both just laugh.  Everywhere they traveled, Freda always made friends!
Freda is survived by her husband David Wooldridge, her step-daughter Tiffani Nicole Rynes and her husband Robert Rynes of Kentucky; two grandchildren, Hannah Elizabeth Rynes, and Ella Nicole Rynes both of Kentucky; sister-n-law Wendy D. Wooldridge of Kentucky; Two nieces and one nephew, Jeannie Herring and her husband Wayne Herring Jr. of Harker Heights, Tammy Levy of Belton; great nieces and nephews, Trey Herring of Austin, Chrislyn Taylor of Frisco, William Gallion of Belton, Britney Levy of Harker Heights, Rowdy Levy of Harker Heights and Fallon Levy of Harker Heights; great-great nieces & nephews, Destin Herring of Austin, Sidney Tre' Taylor of Frisco, SaRiyah Taylor of Frisco, Serenity Taylor of Frisco; one special young man that was a precious gift, Riley Arron Smith of Evant and many, many friends.
In place of flowers, Freda would ask that a donation be made to her church of many years, Glad Tidings Pentecostal Church's general fund, 1704 N. 38th St., Killeen, Texas 76541.
The Pruitt sisters are together again! Rest in peace!
Saturday, August 15, 2020
Glad Tidings Pentecostal Church