Ronald K. Powers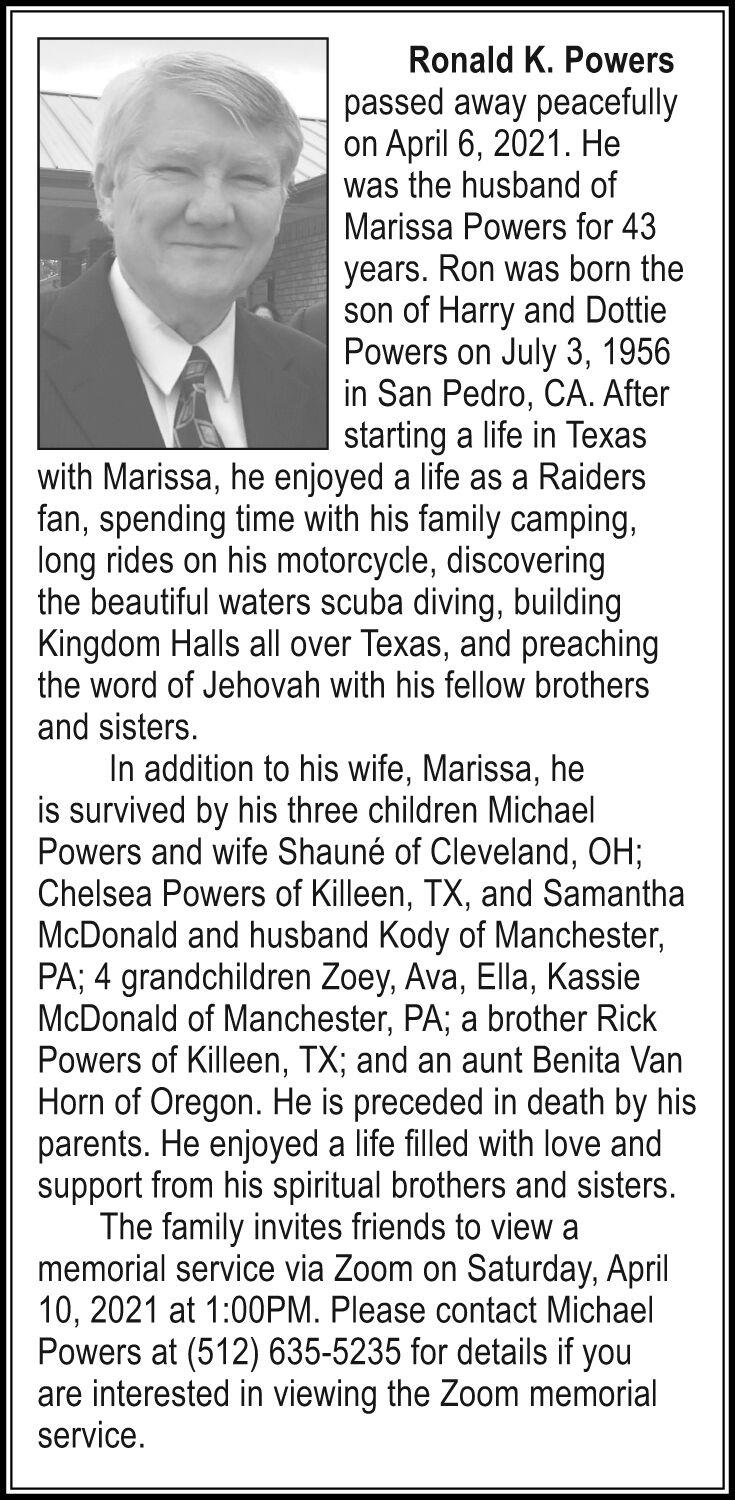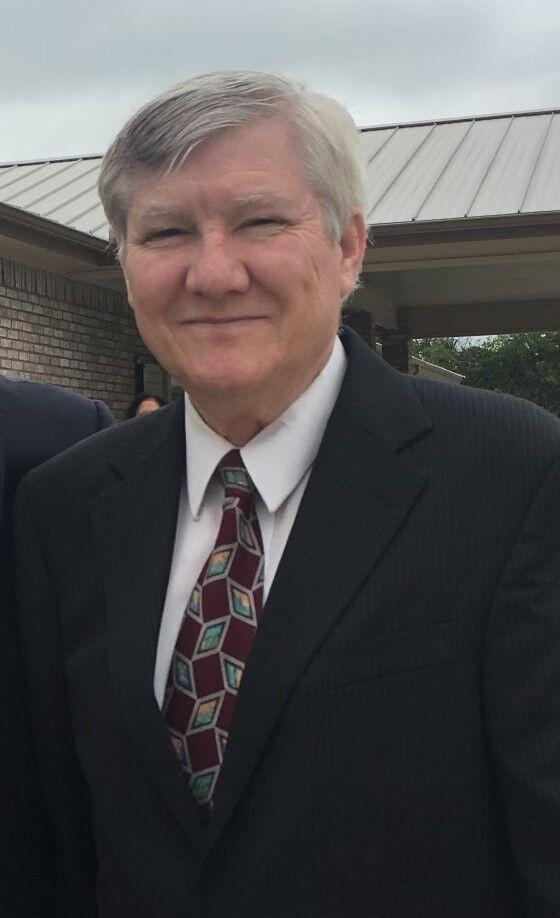 Ronald K. Powers passed away peacefully on April 6, 2021. He was the husband of Marissa Powers for 43 years. Ron was born the son of Harry & Dottie Powers on July 3, 1956 in San Pedro, CA. After starting a life in Texas with Marissa, he enjoyed a life as a Raiders fan, spending time with his family camping, long rides on his motorcycle, discovering the beautiful waters scuba diving, building Kingdom Halls all over Texas, and preaching the word of Jehovah with his fellow brothers & sisters.
        In addition to his wife, Marissa, he is survived by his three children Michael Powers & wife Shauné of Cleveland, OH; Chelsea Powers of Killeen, TX, and Samantha McDonald & husband Kody of Manchester, PA; 4 grandchildren Zoey, Ava, Ella, Kassie McDonald of Manchester, PA;  a brother Rick Powers of Killeen, TX; and an aunt Benita Van Horn of Oregon. He is preceded in death by his parents. He enjoyed a life filled with love & support from his spiritual brothers & sisters. 
       The family invites friends to view a memorial service via Zoom on Saturday, April 10, 2021 at 1:00PM. Please contact Michael Powers at (512) 635-5235 for details if you are interested in viewing the Zoom memorial service.